The Colour Room, from director Claire McCarthy, tells the story of English ceramic artist Clarice Cliff as she struggled in the 1920s to get her talent and her ideas noticed and accepted.
Phoebe Dynevor stars as Clarice Cliff in The Colour Room. Set in Stoke-on-Trent amid the smoky potteries, Clarice revolutionized pottery design with her bold art deco colors and innovative shapes.
You can read about Clarice Cliff on Wikipedia and see some of her designs. In this film, written by Claire Peate, she's young and bursting with creative ideas.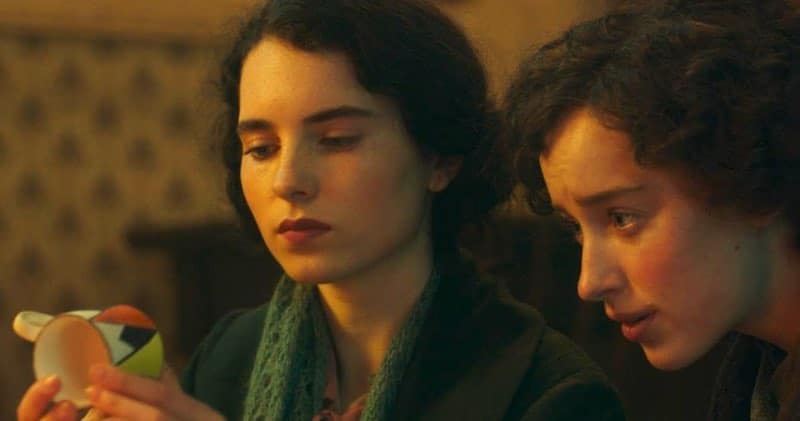 Clarice lived in poor surroundings with her mother (Kerry Fox) and equally creative sister Dot (Darci Shaw).
Clarice moved from pottery to pottery, often getting sacked, as she soaked up every aspect of the art and techniques of the business. She was a rebel who didn't blend in with the other workers. This brought her to the attention of Colley Shorter (Matthew Goode). He and his brother Guy Shorter (Luke Norris) owned a failing pottery business.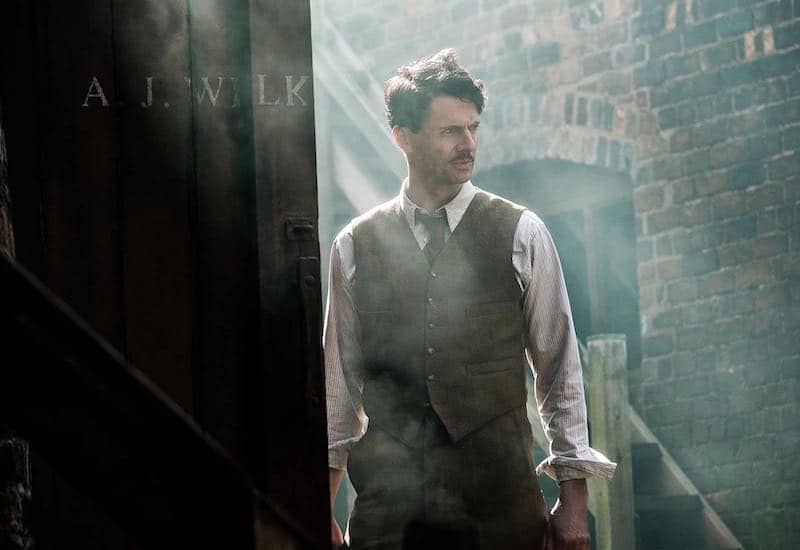 Colley noticed Clarice. He noticed her talent, but he may have also been secretly attracted to her from the beginning. They did develop a relationship, which was lightly glossed over in the film. Colley insisted Clarice be given a chance. Each time she came up with a new idea, he took note.
Clarice was put in workrooms and situations surrounded by men who didn't think she belonged there. Her pottery designs were a flop with men, but women loved them. When she finally convinced the men running the company that her "Bizarre" designs should be marketed to women, sales took off.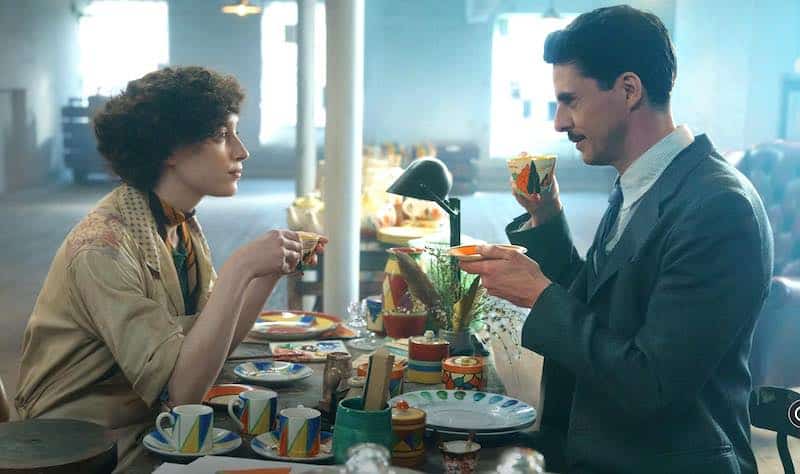 The cast was perfect, with Phoebe Dynevor doing a brilliant job as the youthful and enthusiastic artist who wouldn't give up on her ideas. It was an inspiring story about a breakthrough talent and art movement.
Now museums display Clarice Cliff's work and there's a thriving market for her pieces among collectors. I found the film on FreeVee and rate it highly. I recommend watching it.
If you do take a look at this film, please share your thoughts in the comments.