The Hundred-Foot Journey recently showed up on Netflix. I always want to see anything with Helen Mirren, and this film is no exception. After I watched it on Netflix, I realized most streaming services are carrying it now, so your favorite one probably has it available.
From my recollection of the advertising and trailers when this film appeared in 2014, The Hundred-Foot Journey was about a rivalry between a traditional French restaurant run by Madame Mallory (Helen Mirren) and an upstart Indian restaurant run by Papa Kadam (Om Puri) and his extended family.
The Hundred-Foot Journey was really about Hassan Kadam (Manish Dayal) and his extraordinary cooking talent. He was taught by his mother in India. When the family had to flee, they ended up in France in a spot selected by the failing brakes on their van. They were near a small town called Saint-Antonin. They decided to open a restaurant there.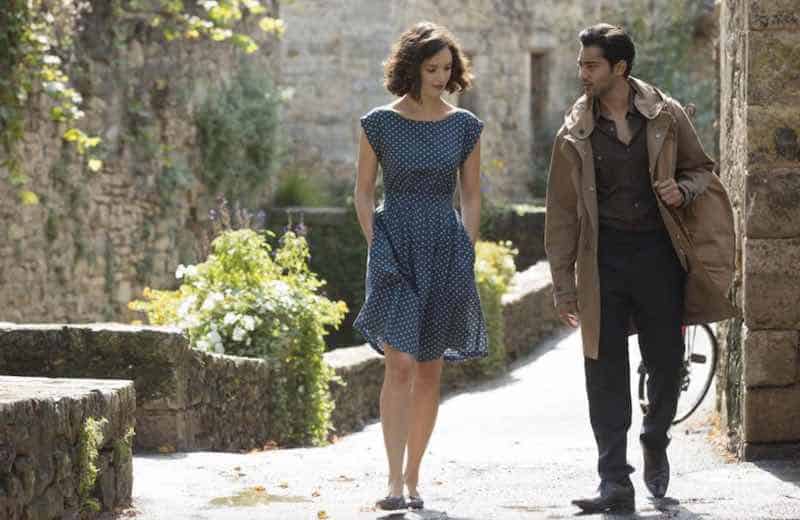 It took Hassan approximately 0.3 seconds to fall in love with Marguerite (Charlotte Le Bon). She was the sous chef at the rival French restaurant across the street from Hassan's family's place. Even when Hassan became a famous chef known all over France, Marguerite was the thing that kept pulling at him.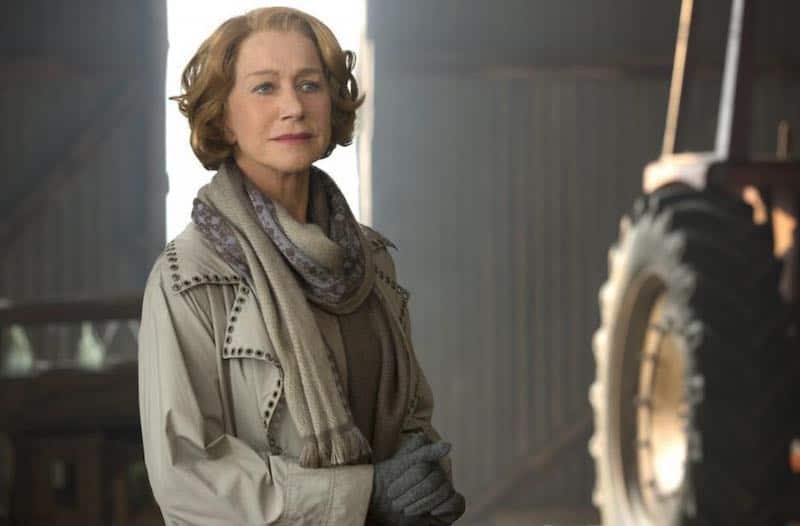 There was some rivalry at first, with Madame Mallory making life difficult for her new competition. Eventually Madame Mallory and the Kadam family made peace, maybe even made romance in some instances.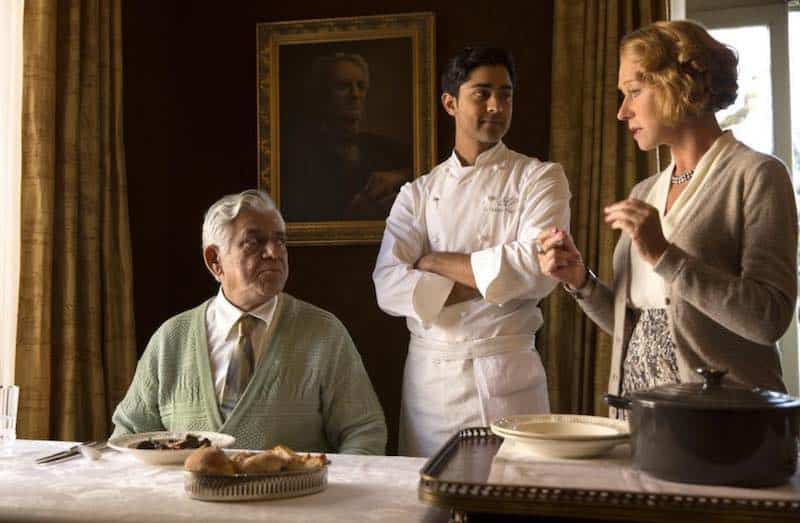 The Hundred-Foot Journey is heartwarming and beautifully constructed. It's an inspiring story based on a novel by Richard C. Morais. There's a couple of violent scenes, no bad language, and no sex. Only great food the whole family can savor and a charming story of redemption and love.
The film is mostly English, with a smattering of Hindi and French, none of which is translated.
Lasse Hallström directed. He's directed some of my favorite films over the years including Salmon Fishing in the Yemen, An Unfinished Life, Chocolat, and The Cider House Rules.
If you missed this one when it was released in theaters, give it a try now.
Like what you read here? Share it with your friends!