The South Westerlies is an Irish production streaming on Acorn TV. It's about a small town on the Irish coast scheduled for offshore wind turbine development and a single mom sent there to make sure it happens. The folks in town can't agree on whether it is a good idea to go green with a coast full of tall wind turbines.
The South Westerlies tells the story of Kate (Orla Brady) and her 18 year old son Conor (Sam Barrett). Kate's work for a Norwegian wind energy corporation sent her to the small town to push through a green energy plan. Kate knew the place and had spent a lot of her youth there. She took her son along when she visited. She didn't go as a representative of the corporation. She was "undercover" looking for chinks in the protests that could give the company an edge.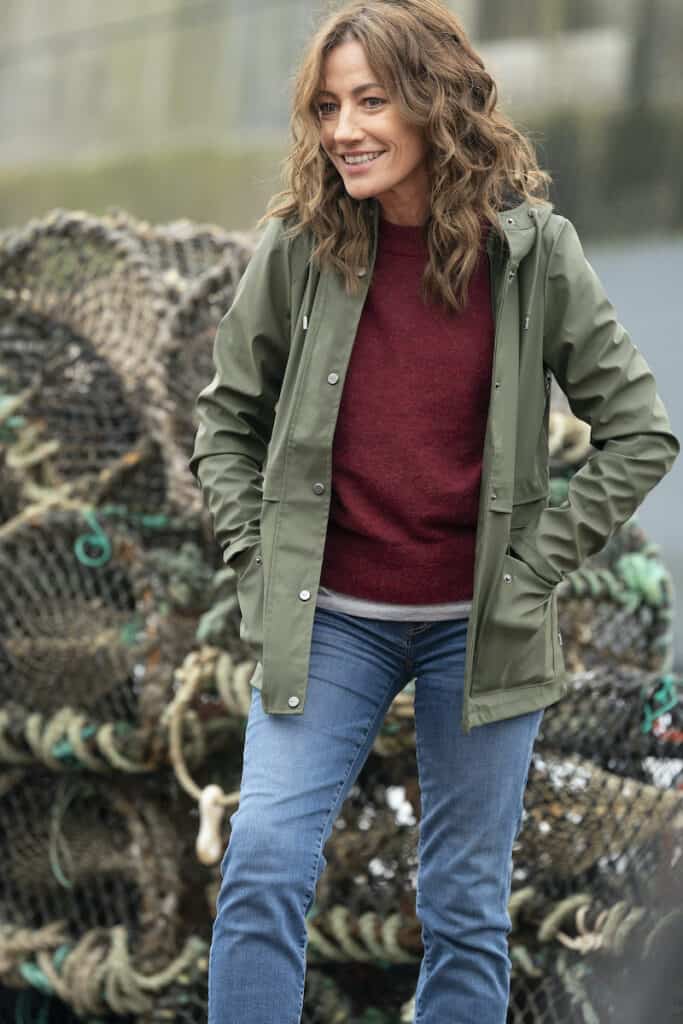 There are two great things about this series. First is Orla Brady, who is lovely. She's been in many, many American productions and you may recognize her. The second is the spectacular scenery in Ireland.
Beyond that the plot is transparent – every twist could be seen coming from miles away. There are no car chases and gun battles – perhaps that should be the third great thing. But there are too many things going on in the small town with too many characters. Several characters are lying about something. Kate's lie is the biggest one of all.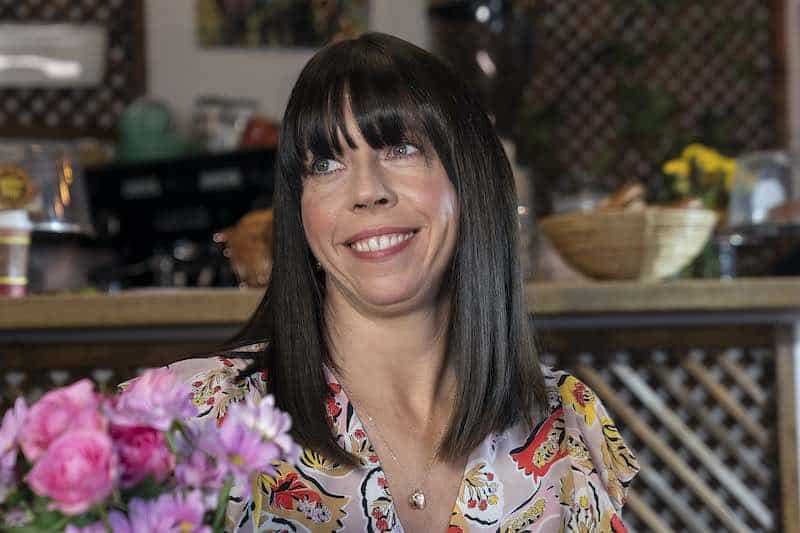 Kate reunites with her old friend Breege (Eileen Walsh) who now runs a coffee shop with her husband Stefan (Julian Michael Deuster). Breege wants to adopt a child but Stefan is reluctant for reasons that are transparent from early on. Kate lies to Breege about why she's there, but their friendship is real and warm.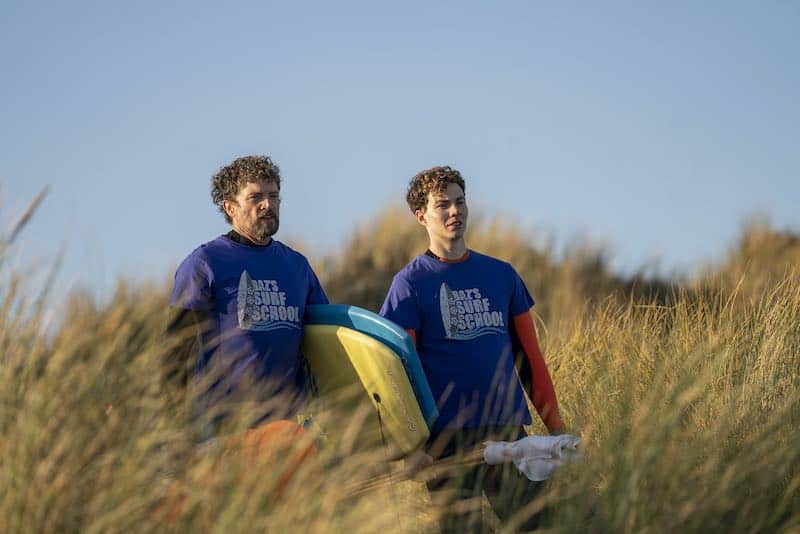 Kate discovers that Baz (Steve Wall) is back in town. He's a surfer dude who she knew from before. His presence in the story is obvious from the moment they see each other. More lying from Kate surrounds this aspect of the story.
Conor is happy there – he's learning to surf from Baz and he meets a girl named Poppy (Lily Nichol).
Kate and Conor stay in a bed and breakfast inn run by Noreen (Ger Ryan). She's married to Big Mike (Patrick Bergin), the councilman and pub owner who pretends to be neutral on the wind development conflict. Their son Callum (Kevin Ryan) works for the radio station, where he tries to destroy his dad in every way possible.
The series was pleasant, enjoyable, never too serious. Even when lies were revealed things were made right in no time. The ending was meant to be ambiguous but, like every other part of this tale, it was completely predictable.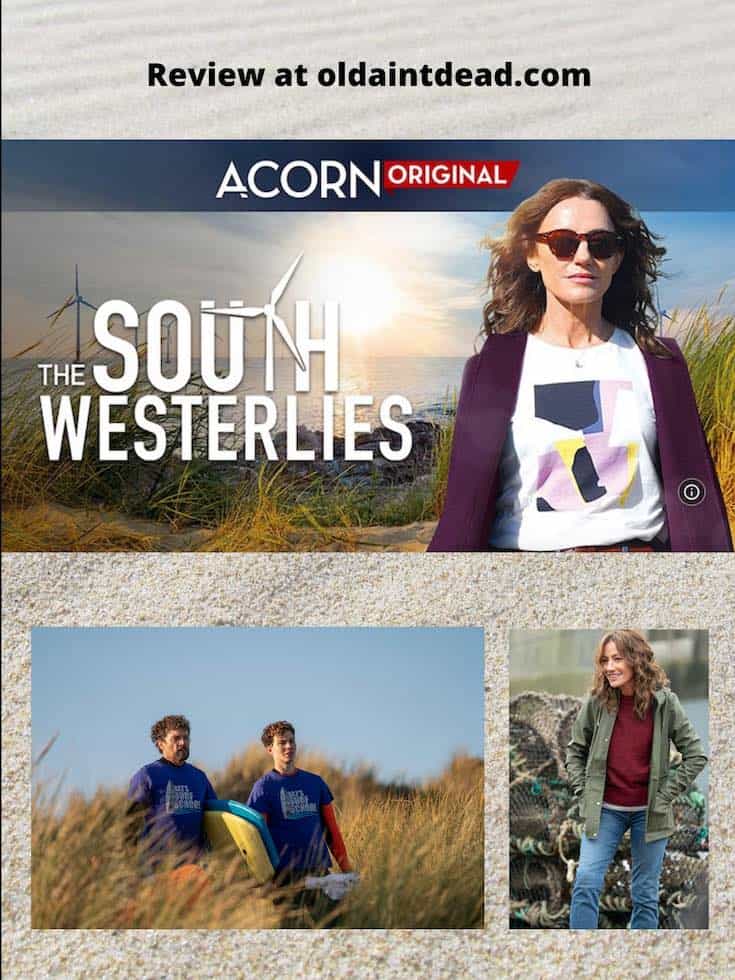 Check out the trailer.
What do you think? Are you going to give this one a try?