The Whistleblower is a 2010 film starring Rachel Weisz. I recently watched it for the first time. The drama is based on the experiences of Kathryn Bolkovac, a Nebraska cop who served as a peacekeeper in post-war Bosnia and exposed the U.N. for covering up a sex scandal.
Larysa Kondracki wrote and directed the fact-based film. Kathryn Bolkovac, the woman on whose real life experiences the film is based, sold the rights to her story to director Larysa Kondracki for $100, who then tried for 8 years to get it made. When Rachel Weisz finally signed on to do the film, it went ahead.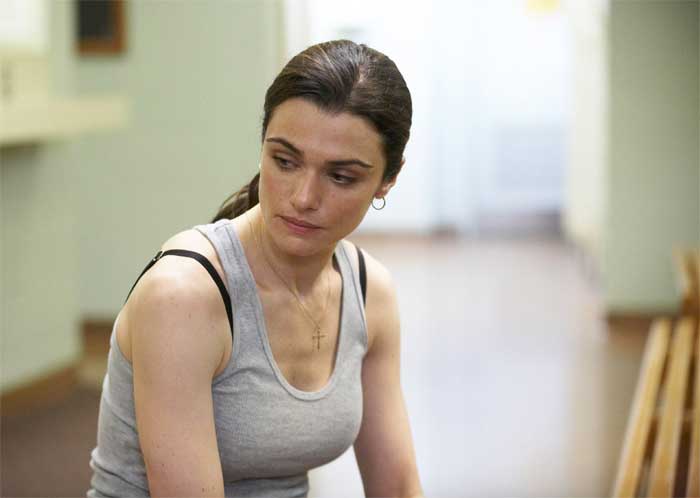 Rachel Weisz did a fantastic job in the grim drama. It was full of horrific images of sex slavery and abused women, which might be a trigger problem for some viewers.
The story was tense and dangerous, filled with betrayals and deceptions from those who should have been trying to stop the trafficking in women. Human trafficking is a billion dollar industry. Despite her courageous efforts to do something about it, Kathryn Bolkovac was unable to stop it. She finally took the story to the BBC in London, since everyone around her was on the take. The people she exposed went unpunished. They were sent home, nothing more.
Only two people helped her. Madeline Rees (Vanessa Redgrave) and Peter Ward (David Strathairn). Otherwise she wouldn't have even been able to get the evidence she collected out of Bosnia-Herzegovina.
Human trafficking is still an important, on-going human rights problem. The film deserves watching for that reason alone. It stands on its merits as a terrific film with brilliant acting all around, especially from Rachel Weisz.
Kathy's journey as she leaves Nebraska and enters into the new environment is well-paced. She slowly realizes the depth of the corruption around her. She becomes attached to one woman played by Roxana Condurache that she desperately wants to save. Bit by bit, she sees the conditions in which the women live, the kind of abuse they are subjected to. She learns who around her are slimy, greedy, predators – and they are everywhere.
She's threatened and fired for stirring up trouble. She flees with the material she gave to the BBC. Then she sued for unfair dismissal, and won.
The real Kathy Bolkovac continues her activism fighting human trafficking. You can check her website, but it's rather out of date about her activities. In 2015, she was nominated for a Nobel Peace Prize.