Trapped: The Alex Cooper Story is a Lifetime movie based on a true story. It tells about fifteen year old Alex, who was coming into her sexuality and realizing she was gay. There are spoilers ahead, if you haven't seen the film yet.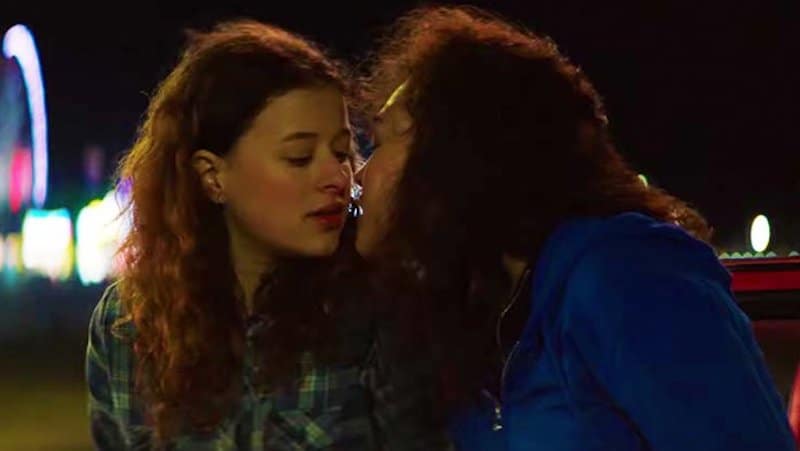 Alex (Addison Holley) had the vague idea that she was gay. But when she met Frankie (Nicolette Pearse) and realized the depth of her feelings for another girl, she knew she was.
Her family was devotedly Mormon. Her parents, known only as Mrs. Cooper (Kate Drummond) and Mr. Cooper (Steve Cumyn), were horrified when she admitted to them that she liked girls.
They were so horrified they took her from their home in California to live with two strangers in Utah who promised to cure her of her homosexuality. The strangers were Johnny Simms (Ian Lake) and Tiana Simms (Sarah Booth).
Everyone knows conversion therapy doesn't work. But apparently not the Mormons, who still preach against homosexuality and encouraged the Coopers to do this to their daughter.
If you think Alex's parents were ignorant and blinded by religion, Johnny and Tiana were all that and cruel besides. They beat Alex. They made her stay inside the house for months. They made her stand in front of a wall from morning until night with a backpack of huge, heavy rocks on her back.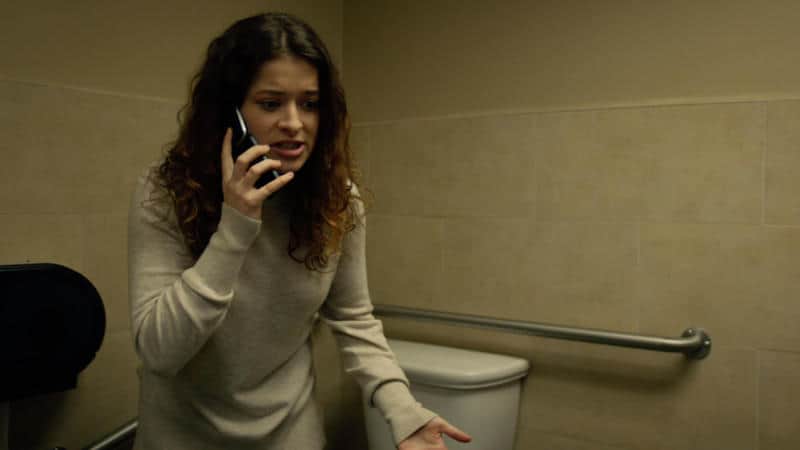 Alex fought for a long time. Months. She tried everything she could. Eventually they wore down and she started being obedient. Finally they let her go to school outside the home.
After 8 months being trapped with the Simms family, she earned a tiny amount of freedom. At school, she met a Jason (Stephen Joffe), a gay boy, and the teacher who was the head of the school's gay and lesbian alliance.
Alex was still only 16. Even if she ran from the Simms house, they could send the police after her. Jason put her in touch with an attorney (Wilson Cruz) who knew how to help her.
That's what saved her.
I actually watched this movie because Kate Drummond is in it. But I was impressed with the acting from Addison Holley. She made the story feel real.
The film is based on the book Saving Alex (affiliate link) by Alex Cooper. It was published in 2016.
According to the end credits of Trapped: The Alex Cooper Story, Alex and her parents eventually reconciled and they accepted her for who she is. If I were Alex, it would be very hard for me to forgive them.
Such rigid religiosity harms many young people. Alex tried to kill herself while she was with the Simms family. She failed, but many young people don't. The suicide rate among LGBTQ youth who are rejected by their families is very high. There are 33 states where conversion therapy is still legal. That needs to change. This film makes that clear.
Have a look at the trailer.
If this topic interests you, you should also check out The Miseducation of Cameron Post.