Virgin River, season 2, continues the romance begun so tentatively in season 1 between big city nurse Mel (Alexandra Breckenridge) and Jack (Martin Henderson), the owner of a bar in the tiny California forest town of Virgin River. This series on Netflix is already renewed for a 3rd season.
All the comments I made about season 1 of Virgin River are still true. The characters remain the same with a couple of additions. The scenery is stunning once again.
There's still the rocky road to love between Mel and Jack. Doc (Tim Matheson) and Hope (Annette O'Toole) still waver between divorce and marriage. Preacher (Colin Lawrence) spends the whole season covering up for the missing Paige (Lexa Doig) and hoping the police don't notice what's happening there. Two teenagers, Ricky (Grayson Maxwell Gurnsey) and Lizzie (Sarah Dugdale) begin a new romance. There is romance, romance, romance everywhere in this series.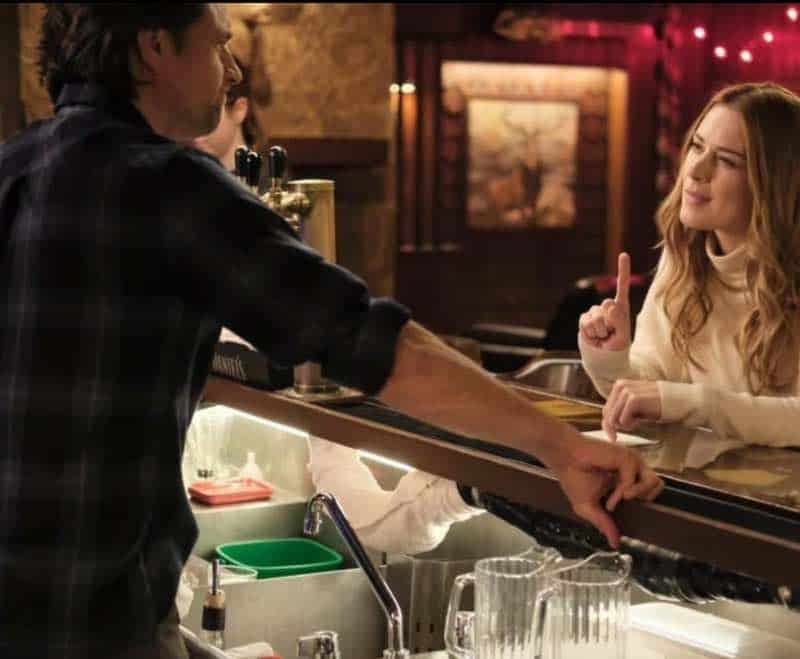 There are plenty of conflicts. It isn't lovey dovey all the time. One big problem is Jack's former girlfriend Charmaine (Lauren Hammersley). She's pregnant and she wants Jack for all her very own.
Then there are the drug dealers and growers hiding in the forest. Jack's old buddy Brady (Benjamin Hollingsworth) goes to work for them. Jack wants to get the whole lot of them arrested and put in jail.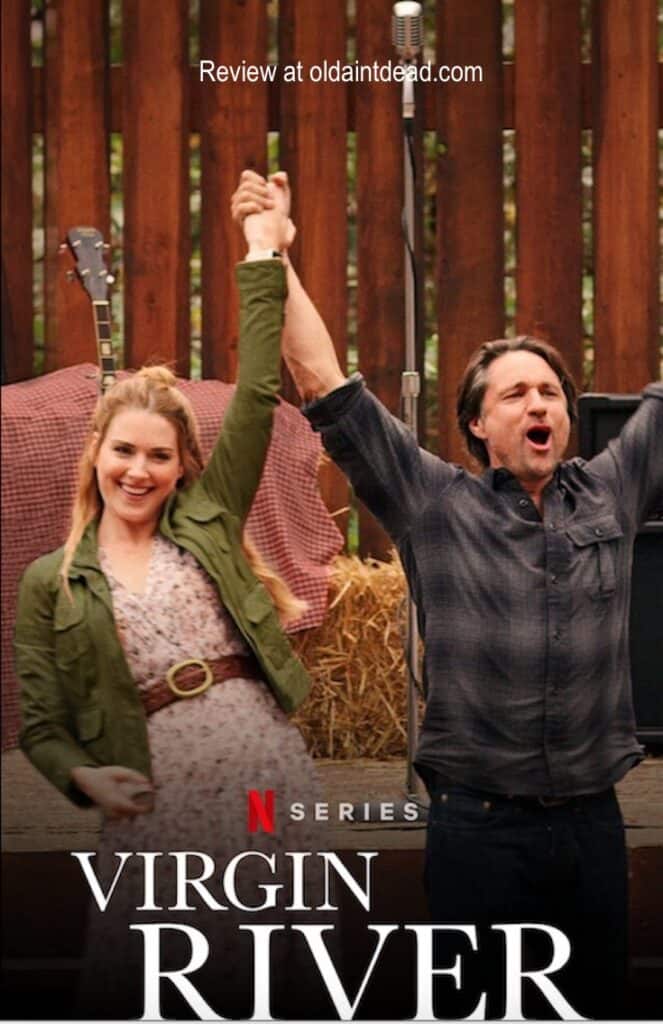 With small town gossip keeping everyone stirred up, Jack's PTSD flaring from a reunion with his buddies, and Mel's continuing struggle with the loss of her husband, there's plenty of drama.
When you think everything has worked out and life is good, the last episode blows a hole in everything and creates a big cliffhanger leading to season 3.
The series is based on a book by Robyn Carr, who also wrote the series with creator Sue Tenney. Gail Harvey was the only woman director in season 2.
Are you a fan of this series? Are you happy with how things went in season 2 – well, except for that last cliffhanger part?