Roald Dahl's Matilda the Musical was a complete surprise to me. I was expecting music, dancing, and a happy, cheerful children's story. There was music and dancing, but Matilda's story turned out to be a dark fantasy about child abuse and neglect.
After umpteen years as an elementary teacher, I thought I knew all the kiddy lit. Somehow I missed Matilda and was uneducated about Roald Dahl's Matilda the Musical. This story about children abused by their parents and teachers is a powerful one. I intend to catch up with the original book as soon as the library has a copy available!
Matilda had grotesquely horrible parents, played by Stephen Graham and Andrea Riseborough. Every thing they did to Matilda was hurtful, hateful, degrading, and humiliating. In spite of that she was brilliant and full of imagination and strength.
Matilda (Alisha Weir) was never put in school. When the education department officials came by, her parents finally started sending her to school. The school was a gruesome, prison-like place that terrified the students.
Miss Honey (Lashana Lynch) was Matilda's teacher. She was kind. She immediately recognized that Matilda was a genius and needed special attention.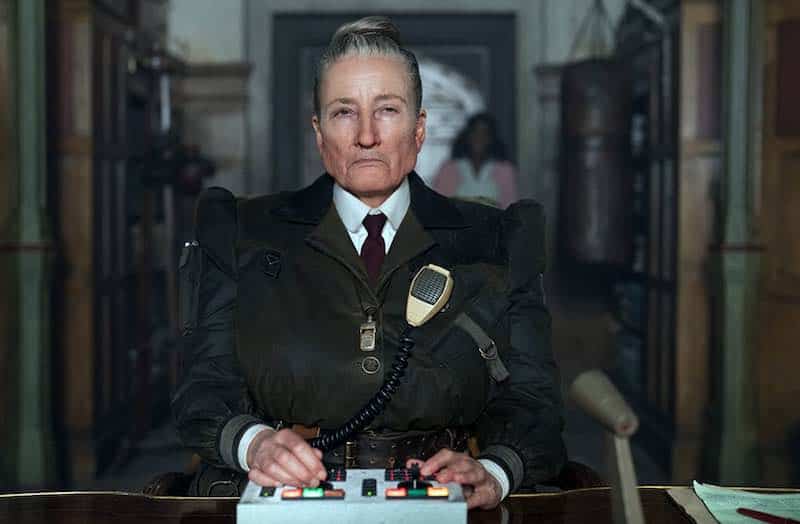 No special attention would come Matilda's way from the hard-hearted headmistress, Miss Trunchbull, played to the hilt by Emma Thompson. Miss Trunchbull had only abuse to give to the students she hated so fervently.
Prior to meeting other students and Miss Honey at the school, Matilda had only one friend. Mrs. Phelps (Sindhu Vee) ran the bookmobile. Matilda had read everything from "Cat in the Hat" to "Jane Eyre" from the bookmobile. Matilda made up stories of her own to tell Mrs. Phelps. That's how she discovered what her special superhuman talent was.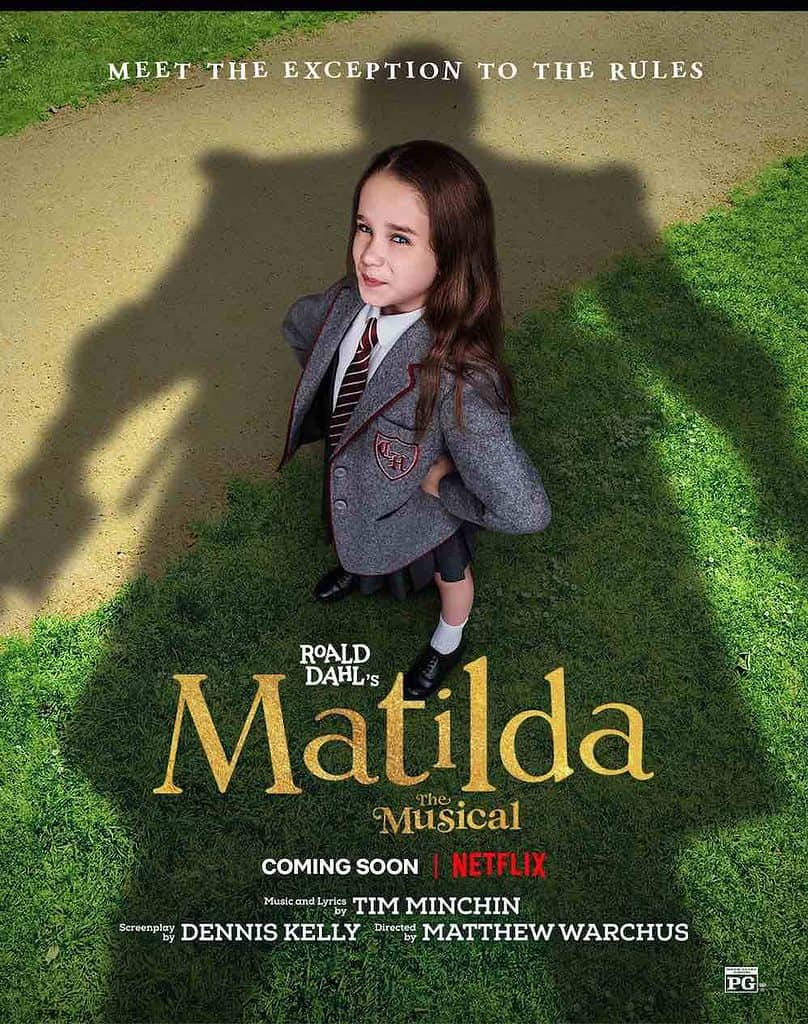 A superhuman talent could save a school. It began by Matilda saying "No" to Miss Trunchbull and ended with a full blown rebellion from the entire student body.
At a glance, this neon colored, brightly musical romp full of outstanding young dancers and singers looked like a normal children's story. It was more than that. It had a message about taking control of your own story, standing up for yourself, and refusing to do horrible things to people. It was about recognizing your own power to change the world and acting on it. It was about being your own person.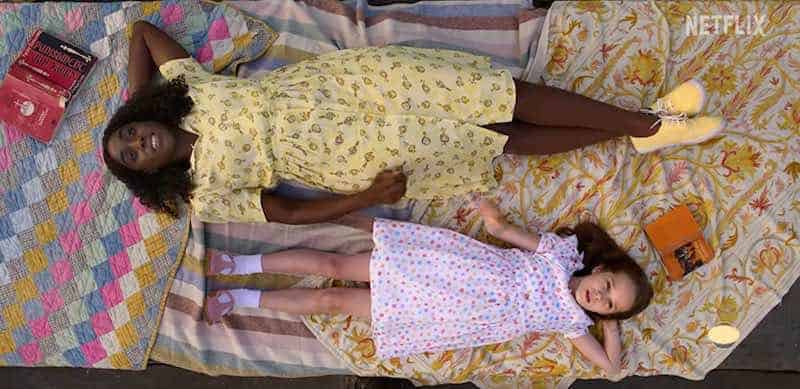 There was a happy ending, shared by Miss Honey, Matilda, and all the children who had suffered under Miss Trunchbull. I'm not sure the evil grownups in the story got enough punishment, but the children won.
The musical part of the story had excellent songs and dancing. It was based on the book by Roald Dahl, with a screenplay by Dennis Kelly and directed by Matthew Warchus. You'll find it on Netflix.