She Said tells the story of the work done at the New York Times to expose the history of Harvey Weinstein as a sexual predator. It's a powerful look at the work and effort that went into preparing the story and making it public.
In She Said, reporters Jodi Kantor (Zoe Kazan) and Megan Twohey (Carey Mulligan) got the assignment to find out if accusations against Weinstein were valid. They dug and dug, and talked to multiple sources, many of whom were not willing to go on the record.
If you read the trivia for the film at IMDb, you realize the NYT was not a complete white knight in the story. Past and current events worked together to make this the time the NYT chose to report on what was happening. The film concentrates on the good work done for the story, and does not mention some of the controversial aspects of the way it happened.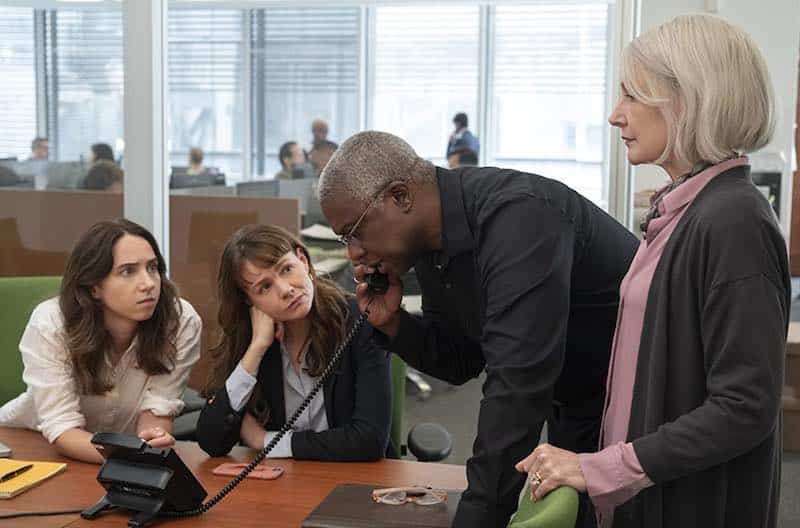 Besides Jodi Kantor and Megan Twohey, Dean Baquet (Andre Braugher) and Rebecca Corbett (Patricia Clarkson) also worked closely on the story.
The only actor who appeared as herself was Ashley Judd. Other actors were played by a different actor. Telephone voice actors were used for Gwyneth Paltrow and Rose McGowan as well as Weinstein and others who were important to the story.
The work of finding the right people to talk with, getting documented proof, and getting permission to go on the record took a long time and involved dozens of people. There were decades of allegations to dig through.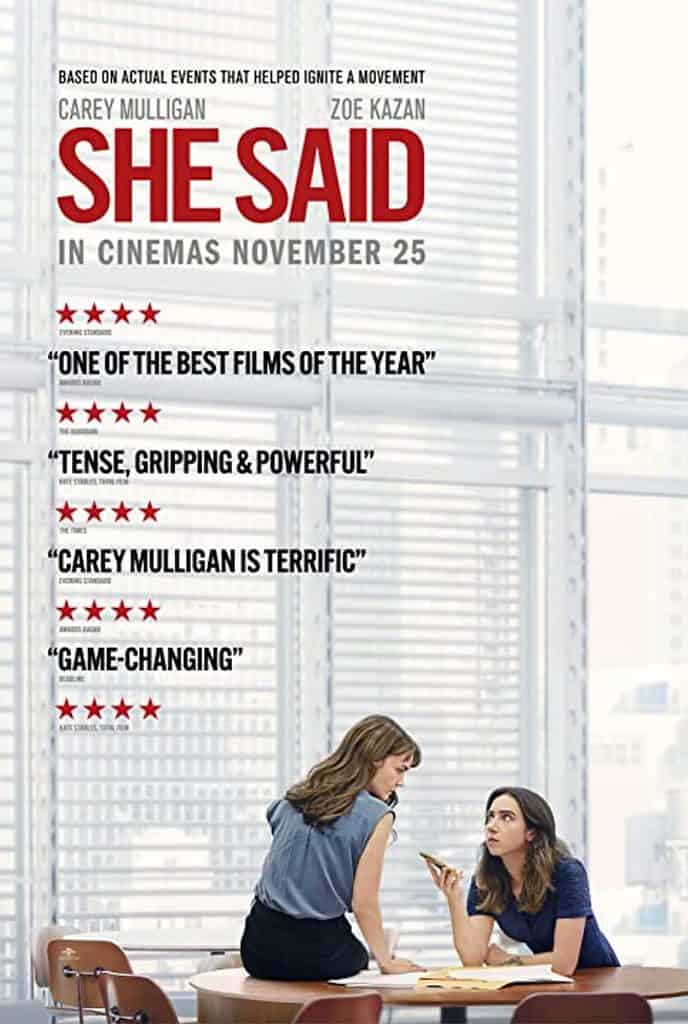 The film was not a big box office hit and the only place it's streaming is Peacock. That means it still may not be seen by as many people as should see it. Nevertheless, it's an important film and an important story about abuse of power and sexual intimidation.
Not only were the resources of the NYT invested in this, but Ronan Farrow was pursuing the same story at The New Yorker. All that work to bring ONE MAN to justice. Yes, It led to some changes in society with a national #MeToo moment, but there's still a long way to go and a lot more abusers left to stop.
Maria Schrader directed She Said. If you get a chance to see it, I recommend it.