The Commons, a multi-faceted tale about environmental catastrophe, disease, love, hope, and immigration, is set in the near future. There are a number of excellent performances from the cast and a devilishly good storyline. This is a compelling series.
The Commons stars Joanne Froggatt as Dr. Eadie Boulay. All the characters (and there are many) revolve around her. Eadie and her husband Lloyd (David Lyons) have been using IVF to have a child, with no success. When Eadie reaches age 38, her opportunity to carry a child to term is cut off because of her age and her wonky immune system. But they have one embryo still in storage.
To use that last embryo, they would have to go to an illegal clinic and Eadie would have to take dangerous immunosuppressants during the pregnancy. Lloyd is against it. Eadie does it in secret. Lloyd has a teenage daughter, Ivy (Inez Currõ) from a previous relationship who is crucial throughout the story.
Eadie is a brilliant neuropsychologist who can heal patients from trauma. And she's great with other problems too.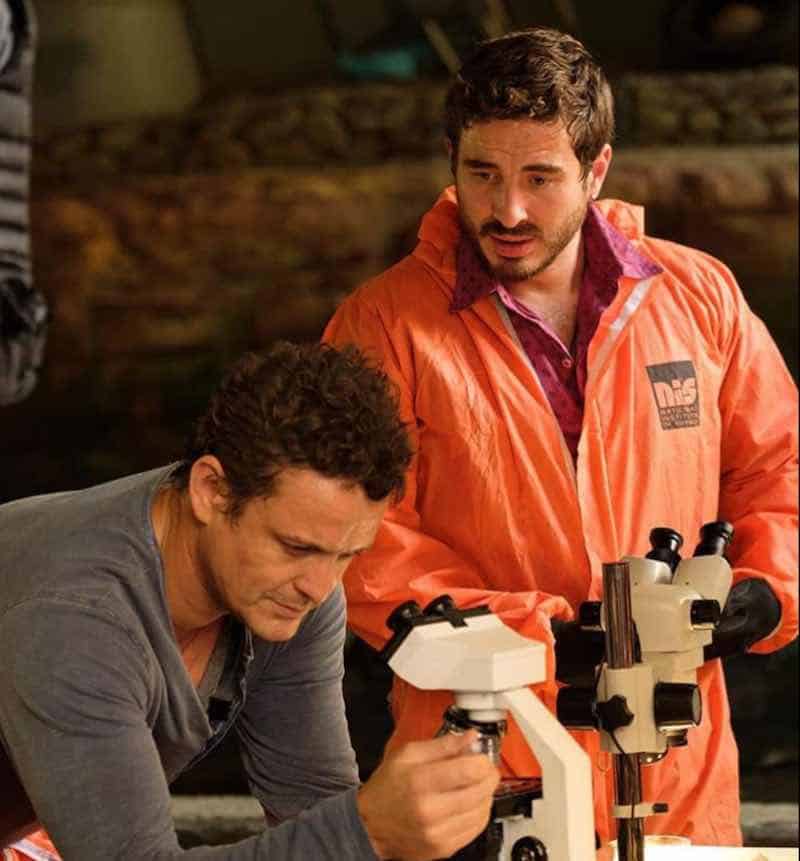 Lloyd and his good friend Shay (Ryan Corr) are scientists looking at a deadly disease carried by biting insects. These insects are taking over in areas where they formerly didn't exist because of an overheated planet. They discover something that might be a vaccine. After a big announcement about it, they realize the vaccine causes sterility. Their boss, Herman (John Waters), wants to put it out immediately. They say no, it has to be changed. A group of drug makers manage to get their information and start administering the vaccine. Some blackmail was involved.
They are only giving the vaccine to immigrants who are asking for residency status in Australia. That pulls in an entire story line about the immigrant family lead by Israel (Dominic Ona-Ariki) and Rima (Ilaisaane Green). The ethics of sterilizing immigrants is an issue.
The final set of characters who are involved in the story are Eadie's brother Dom Boulay (Rupert Henry-Jones) and his family. He is rich. He lives in a ritzy safe place and knows the people in power. He and his wife have four kids, the most important one is Cosmo (Bede Warnock), who appears to be on the autism spectrum.
Each of these story threads are well developed and woven together in a tight, suspenseful, thriller of a tale. There are frequent scenes showing the burning sun, horrific storms, and other effects of a too hot planet.
Many issues can be addressed with such a large cast. How can you retain hope in the face of certain environmental catastrophe? How can you want to bring a child into a world of no hope? How can you protect your family? How can you keep those you love safe? What right do immigrants have to share your space? What are you willing to do for money, for freedom, for refuge?
This outstanding series was created and mostly written by Shelley Birse, who also wrote on The Code and Miss Fisher's Murder Mysteries. Shelley Birse has earned a place in my "writers who must be followed" list with this well done story.
The series originated on Stan in Australia, then moved to Sundance Now, and currently can be seen on AMC+.
This isn't a great preview, but it was the best I could find.