The Map of Tiny Perfect Things fits in the genre of stories about people who relive the same day over and over. I have no qualms about this plot idea being used elsewhere before. This is a unique treatment and an enjoyable one. It's streaming on Prime Video.
If there's anything wrong with The Map of Tiny Perfect Things – and not much is – it is using a boy character to lead us into a story about a girl. This film is about Margaret (Kathryn Newton). It's like using a white character to lead us into a story about people of color or using a straight person to take us into an LGBTQ story.
The boy, Mark (Kyle Allen), is a charming and talented young man. We walk through his repeated day again and again. We meet his father (Josh Hamilton), his sister (Cleo Fraser) and his best friend (Jermaine Harris) many times. We watch him save a cute girl, prevent accidents, provide the winning lottery numbers. Again and again.
Nothing really happens until Mark meets Margaret. She's reliving the same day, too. They show each other what they've found in their jointly repeating day. The tiny perfect things their town offers that no one really notices.
Mark draws them on a map. Margaret is a math genius. She wants to draw a map of the 4th dimension. She wants to be a mission specialist at NASA.
Margaret leaves Mark every day at 6 pm to go do something she doesn't explain. We don't learn until well into the 3rd act what it is. By then we realize that Margaret is the key to everything. She knows what needs to be done to end their neverending day.
I enjoyed this movie and recommend it.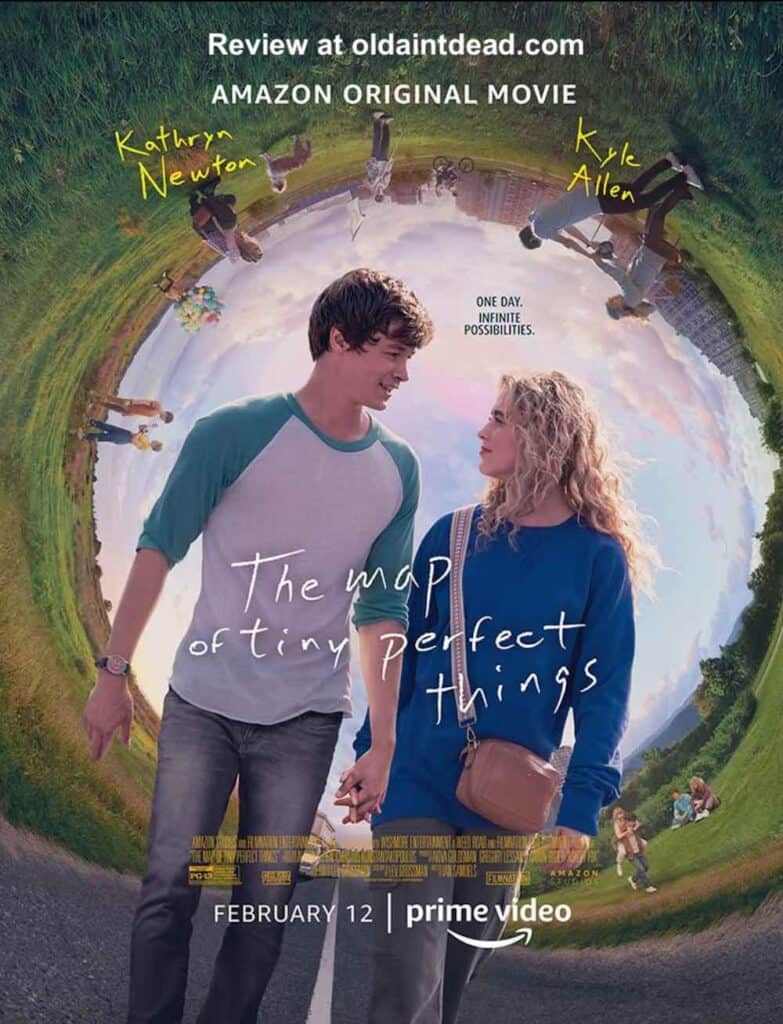 Here's a look at the preview.
What do you think? Are you going to give this one a try?