The Pursuit of Love is a fantastical and melodramatic look at the lives of two cousins coming of age between the two world wars. It's a period piece about the social limitations of womanhood and the frustrations of the proto-feminists at the center of the story.
The cousins in The Pursuit of Love are Linda (Lily James) and Fanny (Emily Beecham). The two are in pursuit of love in the only roles they can conceive of as available to them. Linda is a bolter. Fanny's mother (Emily Mortimer) was the original bolter and is only known as The Bolter throughout the series. A bolter leaves all responsibilities (including children) behind and runs off in search of adventure with a series of men and marriages.
Fanny is a sticker. She stays put, marries only one man – the good and steady Alfred (Shazad Latif) – and raises her children herself.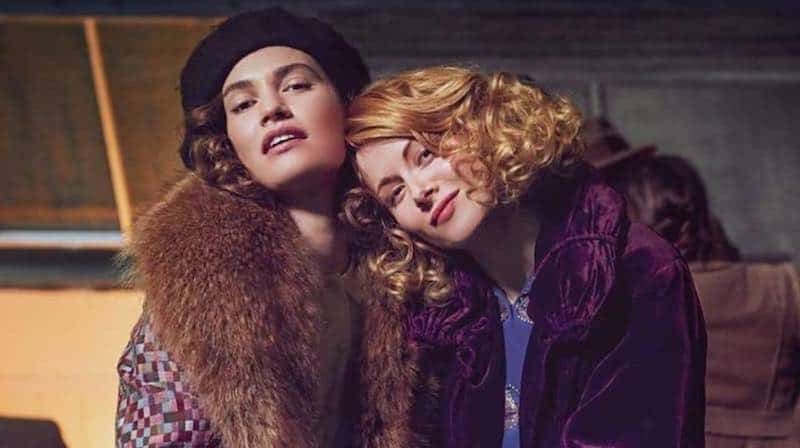 Neither Linda nor Fanny is deeply developed. None of the characters are more than cardboard cutouts. It's really Linda's story, Linda's marriages, Linda's adventures. But the story is told by Fanny who loves and envies Linda. We get Fanny's interpretation of Linda, not the actual Linda. Voiceover narration from Fanny often tells the tale.
The real love story here is the two cousins. They swear their love and loyalty constantly. Their relationship is almost sexual, but not. Several times in the 3 episodes of the mini-series, I did stop to wonder if sex between cousins of the same gender is considered incest. Fanny, in particular, might have bent in that direction had she lived in a different time when sticker wasn't her only option.
The two spent their holidays together in Linda's country estate with Uncle Matthew (Dominic West) and Aunt Sadie (Dolly Wells). The men in the family yelled their lines like privileged human bullhorns. The women were told to shut up. Matthew wouldn't let any woman under his roof be educated or even leave the estate.
When Linda got a look at the neighbor Lord Merlin (Andrew Scott), a bohemian hedonist of the highest order, she realized her only hope was escape.
Linda's first bolt was a marriage to Tony Kroesig (Freddie Fox). They had a daughter and divorced in quick order. Then she married Christian Talbot (James Frecheville), a Communist who took her to Spain to fight in their Civil War. When that ended she was heading for England. She ran into Fabrice De Sauveterre (Assaad Bouab) at the train station and immediately became his mistress. Each of these men occupied one episode in Linda's pursuit of love.
The mini-series was directed and written for the screen by Emily Mortimer based on a novel by Nancy Mitford. The directing was bright and gay with touches of old fashioned silent screen title cards. The music was modern, a subtle reminder that the women in the story longed for freedom but didn't know how to achieve it. The ending was a definite bump in the road.
The style and tone put me off at first. It felt eccentric and too clever, too different. But as I kept watching and grew to enjoy it.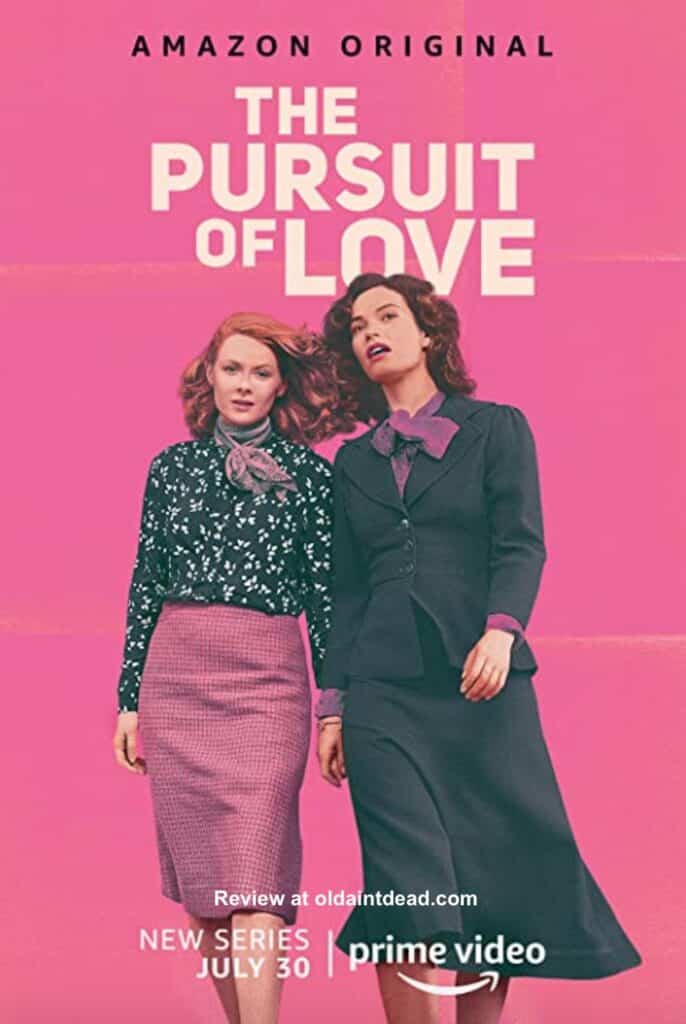 Here are some hints about what to expect.
Are you going to give this mini-series a try? Let me know what you think of it.