The Stand In starring Drew Barrymore in two distinct roles examines the horrors and the benefits of being famous. It appears to be a comedy from the trailer, but it is definitely not funny.
The Stand In begins with the actress calling herself Candy (Barrymore) on the set. She's required to do the same thing in every movie and has been for 20 years. She falls on her face and says, "Hit me where it hurts." She's famous because of this demeaning pratfall and really sick and tired of doing nothing but that.
On this day she's in her trailer getting extremely high while the director (Holland Taylor), her scene partner (Ellie Kemper), and her stand in (Barrymore again) attempt to rehearse without her. When she comes in she has a huge meltdown. She curses, throws things, and injures her scene partner's eye. A crew member records the whole thing and everything blows up.
Candy (her real name is Cathy) goes into seclusion. She stays hidden away for several years. She has no interest in ever coming out of her house or acting again (if falling in a pile of cow dung is acting). Instead she makes Shaker style furniture and talks on the phone for hours to Steve (Michael Zegen), another woodworker.
But. There's always a but. The government is after her for not paying her taxes. She's sentenced to rehab. She remembers her stand in – Paula somebody, right? – and hires her to go to rehab in her place.
Bringing Paula back into her life was a mistake. Paula wants the acting jobs. She wants the fame. She wants the interviews. She wants Steve. She loves the paparazzi. She wants Candy's life and she aims to steal it. She undertakes an apology tour and moves herself into Candy's life completely.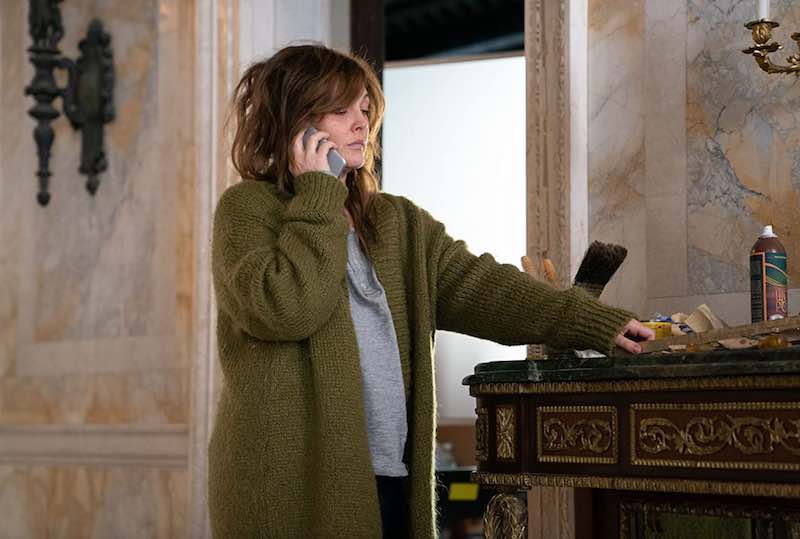 Candy is happy to let her have everything. Except Steve.
Paula begins to see the downside to being Candy. She's the one doing the demeaning pratfalls. She's the one surrounded by people with cameras in her face. The Hollywood machine only wants her for one thing – profit.
The Stand In was directed by Jamie Babbit. I thought it was an interesting look at the shallow and fickle world of fame vs. the rewards of living an authentic life in your own way. Drew Barrymore did an admirable job playing two very different characters. Even without the hair and the fake nose, there was no mixing them up.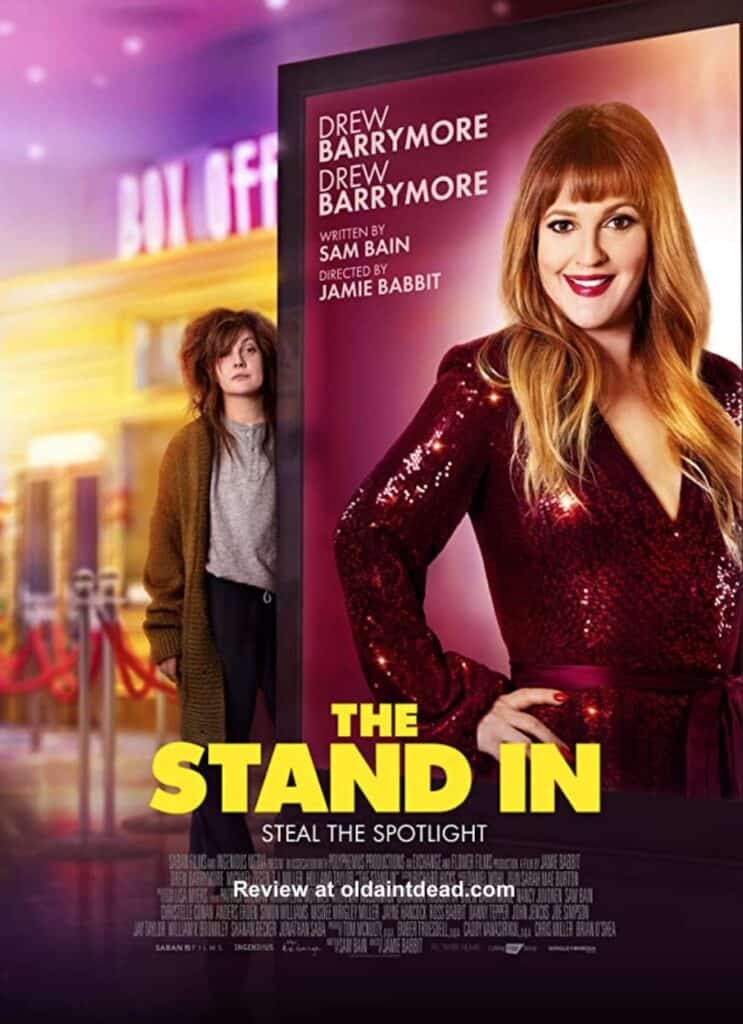 The trailer makes the film look a lot lighter and sillier than it actually is. Treat it with a grain of salt.
Do you have an opinion about this film? Please share.