The White Lotus, season 2, had everyone hanging on, holding their breath, to see who died in the first episode. That secret wasn't revealed until the last minute of the last episode. Just in case you haven't watched season 2 yet, I'm going to write a spoiler free review so you can enjoy the suspense for yourself.
A lot of season 2 of The White Lotus makes you cringe. The guests at the resort are full of toxic masculinity, privilege, infidelity, stupidity and jealousy. Everyone was either having sex with someone they shouldn't or getting none at all. Either way, the emphasis was on sex.
The Italian/Sicilian people working in and around the resort were the most likeable characters. I'll get to them in a minute.
The Guests
Jennifer Coolidge as Tanya is the only star returning from season 1. She arrives at the resort with her husband Greg (Jon Gries) and her assistant Portia (Haley Lu Richardson). Greg doesn't want Portia around but Tanya needs lots of hand holding, so she tells Portia to hide in her room.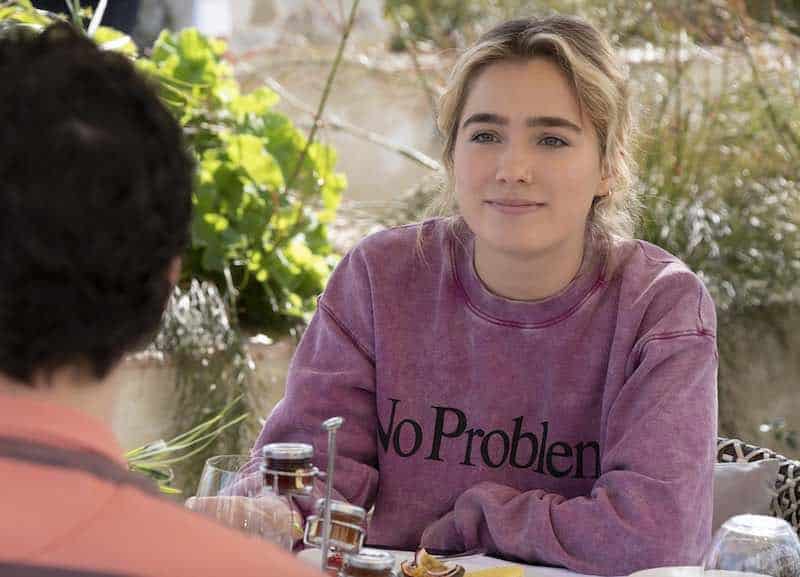 Greg has to go home, so Tanya heads off an adventure with some "high-end gays" lead by Quentin (Tom Hollander). Portia meets a hunky fellow named Jack (Leo Woodall) who wants to show her all around Sicily. She's willing.
The DiGrasso men are the patriarch, Bert (F. Murray Abraham), his naive grandson, Albie (Adam DiMarco), and the man in the middle generation, Dominic (Michael Imperioli). These guys aren't the only examples of men who think any woman they want is theirs to have, but they are outstanding in the pursuit.
Finally we have the two young married couples vacationing together. Daphne (Meghann Fahy) and Cameron (Theo James) have been married a while, have two kids, and have always been rich. Newly rich Harper (Aubrey Plaza) and Ethan (Will Sharpe) are with them. The relationship between these four is dramatic and dysfunctional in many ways. Their activities draw you in again and again as they search for meaning, answers, love, or how to make something last.
The Locals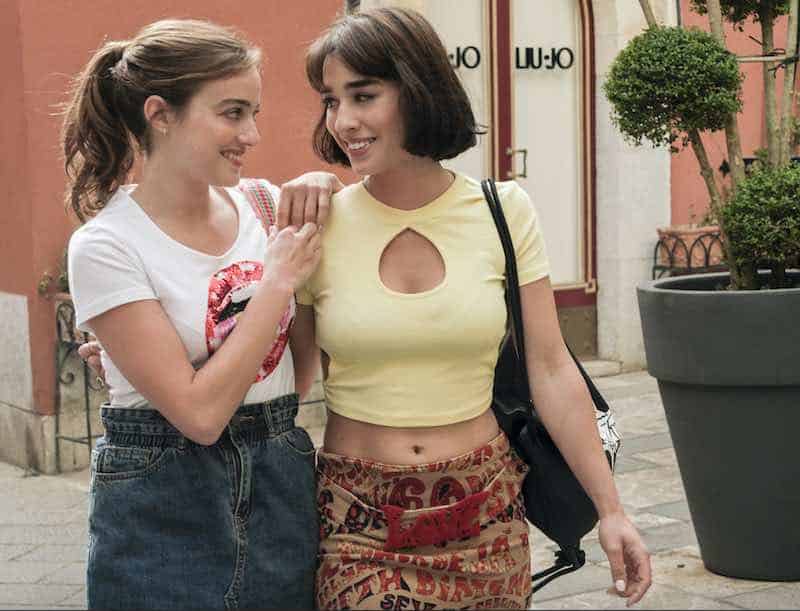 Two hookers, Lucia (Simona Tabasco) and Mia (Beatrice Grannò) worked the resort in several ways. Lucia used her skills on the DiGrasso clan.
Mia wanted to sing and play the piano in the resort lounge, so her approach was a little different. First she went after the current singer. When that didn't work she went after the resort manager, Valentina (Sabrina Impacciatore).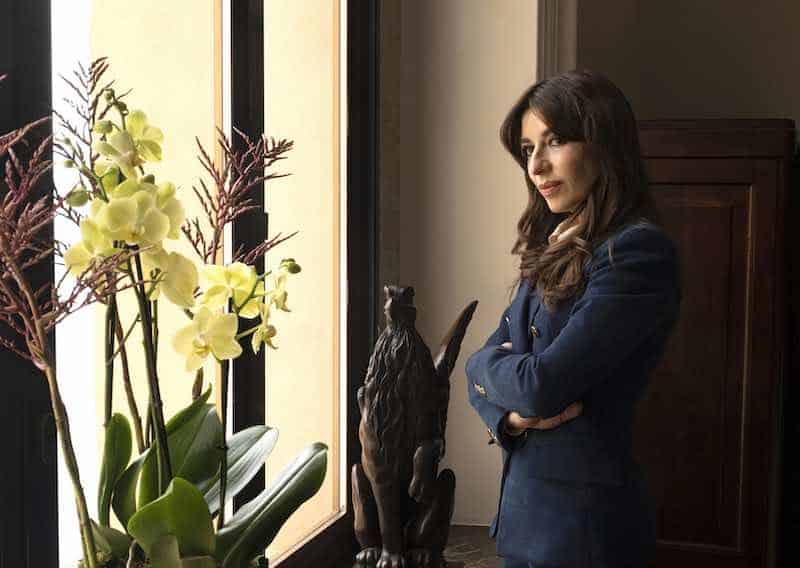 Valentina was vulnerable because she was a repressed and frustrated lesbian who didn't know how to get what she needed. Mia saw the need and took advantage.
I don't know any rich people. I haven't been exposed to how naturally awful they are. But the working girls and the striving manager felt like real people – genuine, authentic, and understandable. The rich people felt like somebody you want to stay away from.
Tanya's assistant Portia was among the servant crowd, too. She started off seeming to do everything wrong but I thought she redeemed herself by the end.
All these characters got equal time in the spotlight. The actors were all outstanding. Jennifer Coolidge, who walked away from season 1 with all the awards was outstanding once again. But everyone else was brilliant, too.
The way the story is told and the episodes unfold you're never really sure what's happening. There are surprises and questions and a totally unexpected twist at the end. The suspense is so well held.
Sicily is beautiful, the people are beautiful, it's a gorgeous series. I reviewed season 1 of The White Lotus here, and I'm sure when season 3 arrives in 2023, I'll be hanging on to every word with the same fascination I've felt for the first two seasons. Mike White created this television masterwork.
What did you think of season 2?