Starting Sunday (October 4) on PBS's Masterpiece is the 6 part World War II drama Home Fires. This is a British production from iTV that has already been renewed for a second season.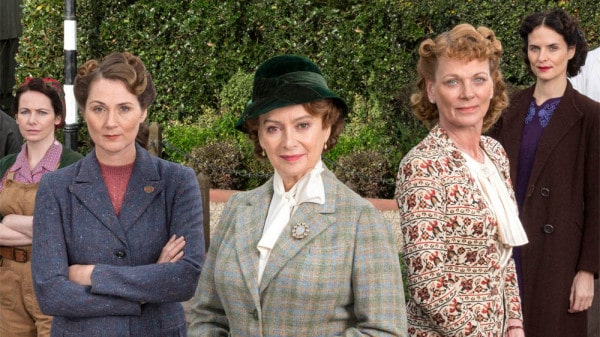 It's early days of the war, 1939, and the men are heading off to fight. As the conflict takes hold, and separates the women from their husbands, fathers, sons and brothers, the characters find themselves under increasing and extraordinary pressures in a rapidly fragmenting world. It's a big cast, filling up a small English village. Included are Francesca Annis, Samantha Bond, Ruth Gemmell, Mark Bonnar, Claire Rushbrook, Mark Bazeley, Frances Grey and Ed Stoppard.
Buck up, ladies. We have a crisis that must be dealt with.
The drama is based on Julie Summers' non-fiction book Jambusters.
Images © iTV Studios and Masterpiece