The Farewell puts Awkwafina in the lead of a new film written and directed by Lulu Wang. The film is based on a true story, or as the film puts it a story "based on an actual lie."
Awkwafina plays Billi, a Chinese-American woman. She travels to China to attend a sham family wedding. The wedding is a ruse to bring the whole family together so that everyone can spend time with their terminally ill matriarch, Nai-Nai (Zhao Shuzhen). Nai-Nai hasn't been informed that her illness is terminal, however.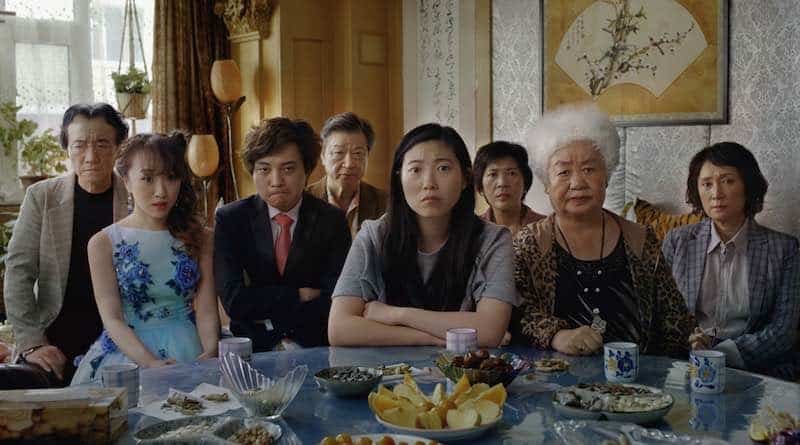 Billi, being at least culturally an American, doesn't understand why Nai-Nai isn't just told she's dying. It's an education in cultural differences for Billi and for the American audience watching this award winning movie. Her Chinese family tell her, "You think life belongs to oneself, but that's the difference between the East and the West. In the East a person's life is part of a whole: family."
Lying about a terminal illness is the "actual lie" the film is based on. The story is one that really happened to writer and director Lulu Wang.
Others in the film include Tzi Ma, Gil Perez-Abraham, and Diana Lin. This film gives Awkwafina a chance to show off her dramatic chops as the lead in a story that looks very appealing. Although Awkwafina's been in some big name hits, she hasn't had a lead role before. She became a name while starring in Crazy Rich Asians and Oceans 8, but The Farewell is a step up for her.
Not to mention that this is another movie with a nearly all Asian cast. It's a step in the right direction for Asian representation in American movies. Based on the trailer, it looks like a wonderful film. Here's hoping it's a hit.
The Farewell will be in theaters July 12.