The Breadwinner is an animated story, ostensibly for kids, although it's rated PG-13. It's the story of a young girl who disguises herself as a boy to help her family. It looks like a story about female empowerment that adult women will enjoy, too.
Directed by Nora Twomey, written by Anita Doron and based on novels by Deborah Ellis, this film has great credentials.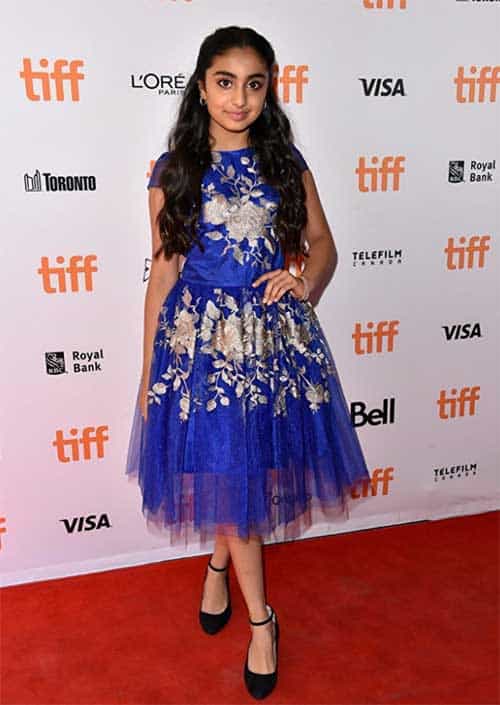 Saara Chaudry gives voice to the main character, Parvana. Here's the synopsis:
From executive producer Angelina Jolie and the creators of the Academy Award nominated The Secret of Kells and Song of the Sea, comes the highly-anticipated new feature based on Deborah Ellis' bestselling novel. Parvana is an 11-year-old girl growing up under the Taliban in Afghanistan in 2001. When her father is wrongfully arrested, Parvana cuts off her hair and dresses like a boy in order to support her family. Working alongside her friend Shauzia, Parvana discovers a new world of freedom-and danger. With undaunted courage, Parvana draws strength from the fantastical stories she invents, as she embarks on a quest to find her father and reunite her family. Equal parts thrilling and enchanting, The Breadwinner is an inspiring and luminously animated tale about the power of stories to sustain hope and carry us through dark times.
In an interview at The Mary Sue, 13 year old Saara Chaudry was quoted as saying, "The Breadwinner is a very realistic story of the angst and suffering of women and girls in Afghanistan, but at the same time it is a story of hope, determination and survival that everyone can relate to. Parvana is hopeful despite her dire circumstances. It's a story of millions of girls and women all over the world who do not have equality and are denied an education."
The Breadwinner will be released in theaters on November 17, 2017. It looks like a nice option for a weekend treat with the kids.