The Hundred Foot Journey will be released in theaters in August. The film stars Helen Mirren, Manish Dayal, Om Puri, and Charlotte Le Bon.
The plot centers around Le Saule Pleureur, a Michelin starred, classical French restaurant run by Madame Mallory (Helen Mirren). Across the street from this magnificent place an Indian family headed by the father (Om Puri) opens the Maison Mumbai. Young Hassan (Manish Dayal) has the magic touch with food. Maison Mumbai attracts attention and hungry diners. You can imagine the reaction from the icy Madame Mallory. Add a love story, and you've got the perfect combination for a great tale.
Here's the first official trailer.
The Hundred-Foot Journey is based on a novel written by Richard C. Morais. Steven Spielberg will produce the film with Oprah Winfrey and Juliet Blake. Lasse Hallström is the director.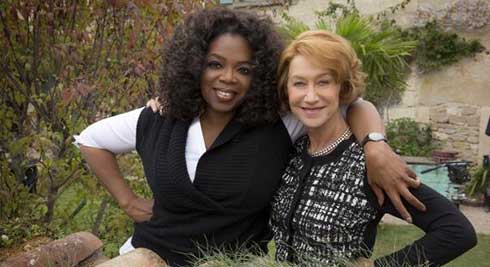 Anything with Helen Mirren involved captures my attention, even goofy films where she's jumping over cars and shooting machine guns. But this film promises to be warmer and more human, a tale about opening the heart and senses to embrace the unknown.
I'm definitely looking forward to it. What about you? Think it looks good?