The Meddler looks like a knockout. Susan Sarandon and Rose Byrne as mother and daughter. Guess which one's the meddler. Yeah, not too hard.
Written and directed by Lorene Scafaria, the film also stars Megalyn Echikunwoke and a Harley riding J.K. Simmons. A few other actors you may recognize in the film include Amy Landecker, Jason Ritter, Lucy Punch, Laura San Giacomo, and Harry Hamlin. It's a big cast.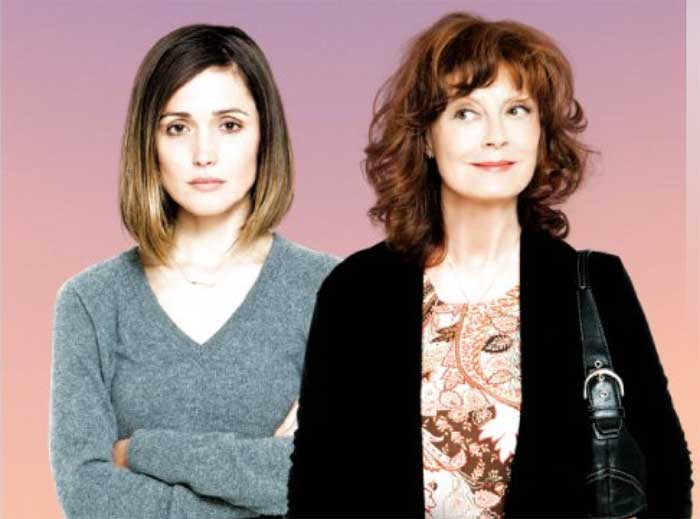 The plot synopsis is "An aging widow from New York City follows her daughter to Los Angeles in hopes of starting a new life after her husband passes away." Lorene Scafaria also wrote and directed Seeking a Friend for the End of the World, which was charming and deep and meaningful. That gives me hope that this family comedy will be charming and deep and meaningful as well.
The Meddler will be in theaters on April 22. Women written, women directed, and women in the leading roles. Go to the theater and put your money down for this one.