80 for Brady is a cute romp with Sally Field, Jane Fonda, Rita Moreno, and Lily Tomlin having a great time together. A certain NFL player named Tom Brady is involved in this story about some elderly football fans.
80 for Brady is based on something that really happened, although the fictionalized version runs fast and loose with the details. The movie is an excuse to give some favorite Hollywood legends a way to celebrate age, friendship, and football.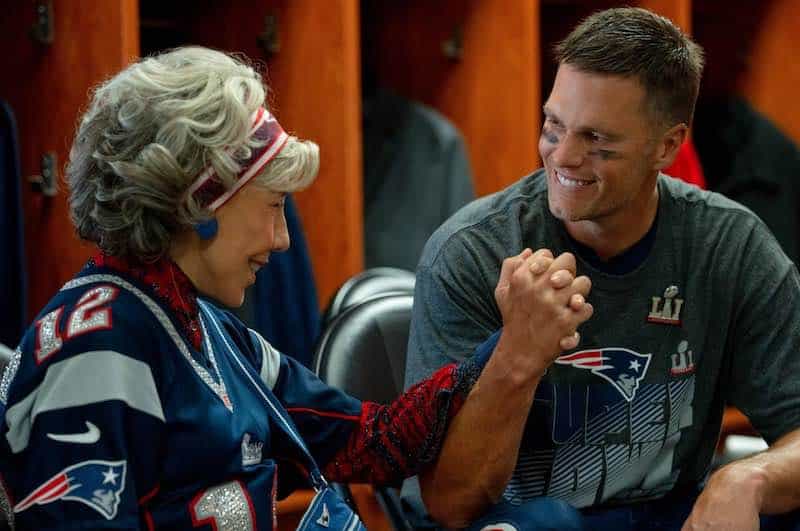 The plot features a group of New England Patriots fans who all loved Tom Brady. They decided to go to Super Bowl LI. All manner of problems befall them when they arrive. They are saved by various near miraculous events that enable them to see the game and meet the players.
The real reason to watch this film doesn't have anything to do with Tom Brady or football. It's all about the friendship and caring that the women share. The chemistry between them feels real and true.
When you have stars like these four women in the lead, all sorts of people are willing to hop into the mix and add to the mayhem. Several people played themselves. The football players, of course. And others such as Guy Fieri and Retta. Lots of actors took small parts: Glynn Turman, Harry Hamlin, Billy Porter, Bob Balaban, Sara Gilbert, Rebecca Field, Patton Oswalt, Rob Corddry, and more. They all added a little something special of their own, but the real stars were the four old gals who just needed a good night's sleep.
For a very long time the streamers required a rental fee to see this movie, like it was some masterpiece worth paying extra for. Now it's finally available as part of your subscription on Prime Video. Time to give it a watch.