A very popular post on this blog is about the Danish show Rita, which is a hit on Netflix. Mille Dinesen is the star of Rita. I thought readers would appreciate learning more about her, seeing some photos and some video, and finding out how to keep track of her.
She was born in 1974, which makes her 41 years old. She's only been acting for the last 10 years or so, if IMDB is reliable. (It generally is skimpy for European actors, but it's all the info we've got.) Before she stepped in front of the camera, she was a production assistant. She completed her acting training at State Theatre School in 2004. Her first credit is for the Danish Bridget Jones, Nynne, which turned out to be a huge success and made her very well known in Denmark.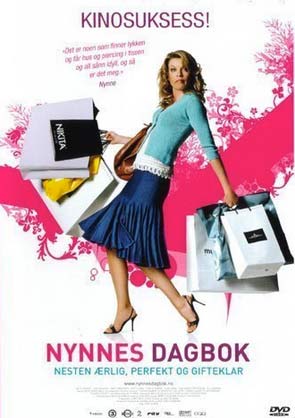 She's been consistently busy since that beginning. She's done a TV series on Nynne, several movies and was in a few episodes of a favorite of mine, Borgen, as Birgitte Nyborg's ex husband's new girlfriend.
You can find her on Facebook and follow her on Instagram. On Twitter she's @milledin.
Here are a couple of photos from her Instagram account. Remember when her Rita co-star Lise Baastrup dressed up like Rita in one episode? Here's a photo of that look-alike situation.
I don't know about you, but I simply loved Rita's closet with its endless supply of plaid shirts. I want that closet for my own.
The translations of Danish articles by Google from Danish to English are almost unintelligible, so it's a bit hard to tell much about her personal life. I managed to figure out that she's interested in her health and in eating right. For a time, she was not very well, and she strives to maintain good health now.
She lives in Copenhagen, near where she was born and near her family. She was married, but is now single. She told one interviewer, "I could not have made 'Rita' if I had had so much as a hamster to take care of." She commented that she'd been on Nynne for so long she was typecast as that. She's very happy that her character on Rita is so different. In this interview, she described Rita as being politically incorrect with a masculine energy.
I'm hoping for a 4th season of Rita, but I'm also hoping that whatever Mille Dinesen does next will be brought to American audiences.
See also: My interview with Christian Torpe, the creator of Rita.
Update August 2020
Rita just released season 5 in the US and it's wonderful! Despite denying that she didn't have time to raise a family and star in a TV series, Mille Dinesen has managed to do both!