Christmas with You is a touching, feel good story about a pop star and one of her biggest fans as they connect around music and the holidays. The cast is mainly Latinix and Black. Gabriela Tagliavini directed.
In Christmas with You, the pop singer Angelina (Aimee Garcia) is under pressure to write new music, including a Christmas song, and modernize her brand. She's ostensibly dating telanovela star Ricardo (Gabriel Sloyer), but it's a sham carried out for Instagram.
One night when she should be working on new music, she's missing her mom instead. She sees a video from a fan named Cristina (Deja Monique Cruz), who is about to celebrate her quinceañera.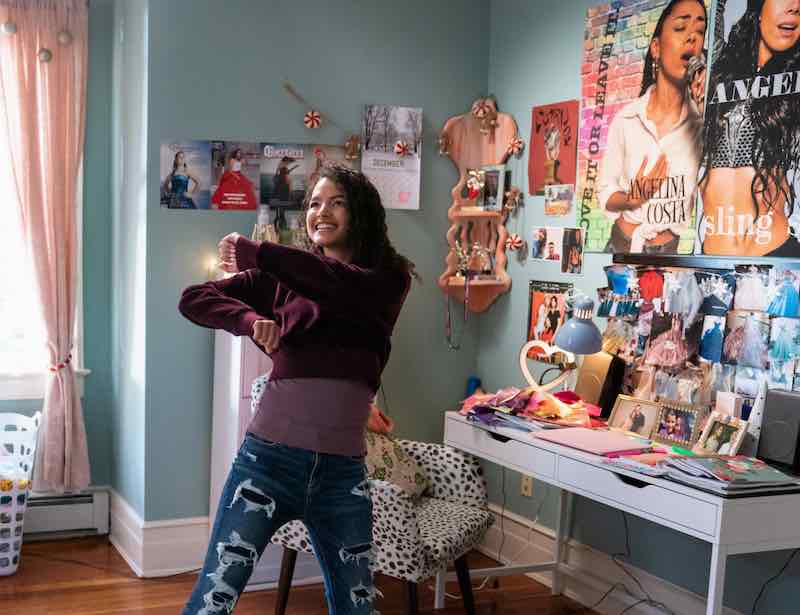 Cristina sings one of Angelina's songs on the video and explains it will be used in her quince. She also mentions missing her mom.
Angelina's friend and assistant, Monique (Zenzi Williams), tries to corral her into working, but Angelina impulsively runs off and asks Monique to drive to where Cristina goes to high school. She causes a stir in the school, finds Cristina, and gets invited over to her house to have dinner and spend the night because the weather is bad.
Cristina lives with her dad, Miguel (Freddie Prinze Jr.), and grandmother, Frida (Socorro Santiago). Miguel is the high school band teacher. Their house has a piano and other instruments in a music room. Angelina spots the beginnings of a Christmas song sitting on the piano. Miguel is a composer.
She likes the message he has so far in his song and asks him to let her co-write the rest of the song with him. That will solve her problems with her producer and give Miguel some income. They agree to do it.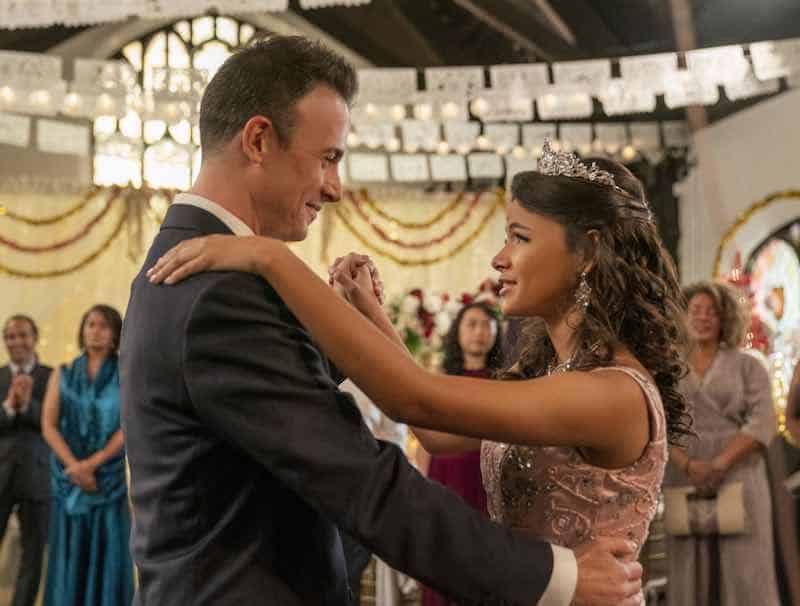 The plot alternates between the songwriting work, preparing for the quince, and Angelina and Miguel falling in love. They eat pozole, make tamales, and celebrate a couple of very big nights.
I liked the Spanish language and traditions mixed into the film and the happy Latinx family. The story was more complex than a normal romcom, with quite a few things besides a budding romance going on. I give it a higher rating than I usually do holiday films or romantic films.
You can see it on Netflix.