God's Crooked Lines (Los renglones torcidos de Dios), a psycholgical thriller from Spain, stars the always excellent Bárbara Lennie as a woman who enters a mental hospital undercover to investigate a murder.
God's Crooked Lines (Los renglones torcidos de Dios) remains mysterious from start to finish. The viewer is always wondering who is telling the truth, or indeed, what the truth is. This drama meanders its way slowly through various versions of events.
Alice (Bárbara Lennie), an investigative journalist, admits herself willingly to a mental hospital. The film is set in the 1970s. The mental health treatments offered were not what we would see today. But she wasn't there to investigate that. She was investigating a death that she suspected was a murder.
Alice was smart, self-assured, and extremely convincing in behavior and appearance.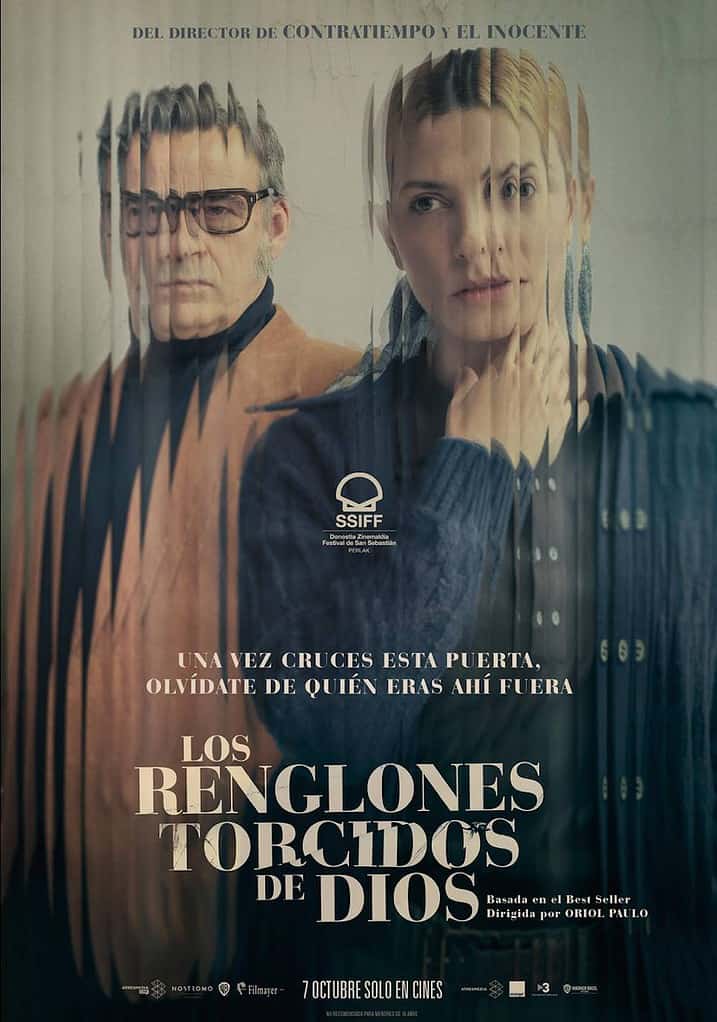 The head of the hospital, Dr. Alvar (Eduard Fernández), acted like he didn't know what was going on. Alice acted like he was supposed to be in on the charade and knew she wasn't really a mental patient.
She was treated like any other patient, while telling everyone who would listen that she didn't actually belong there. She befriended other patients such as Urquieta (Pablo Derqui), who was fairly normal except in the presence of water, and Rómulo and Remo (Samuel Soler), who claimed to know Alice.
Alice was locked in a cage, given electro shock treatments, and went through the full snake pit horror show while trying to make the case that she was there to investigate a death. Dr. Castell (Loreto Mauleón) and other doctors began to believe her. They went outside the hospital to investigate her story and even went to the police.
With a running time of two and a half hours, there were many opportunities to tell the story in different ways and from different perspectives. The film kept you guessing as to whether Alice was telling the truth or, in fact, belonged in the mental institution.
I always like Bárbara Lennie. She's consistently good. But this was not one of the best things I've seen her in. It was too clever, too mysterious, too muddied to provide a satisfying conclusion. It was good, but not great. Fans of Spanish cinema will enjoy it just for the stars and the language.
The film is streaming on Netflix.