Last Night in Soho is an exciting and surreal horror/mystery film about an aspiring fashion designer who finds herself in a 1960s dreamscape full of murder and gruesome herds of ghosts.
Last Night in Soho starts off normally. Unsophisticated Eloise (Thomasin McKenzie) is accepted at fashion design school in London. The people she meets in the college living quarters are mean girls, especially her roommate Jocasta (Synnøve Karlsen). The only nice person she meets is John (Michael Ajao), but she's trying to avoid men, after many warnings from her mother about men in London.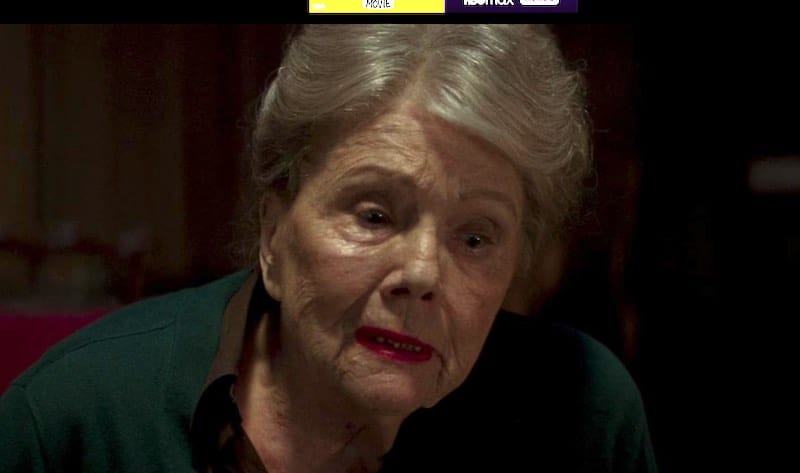 Eloise (Ellie) can't stand the communal life, and rents a bedsit from Ms Collins (Diana Rigg). I've always had a sentimental attachment to Diana Rigg, because she was one of the earliest kickass women on television, practically from the beginning of television. This film was the last she made before her death. So here's to Diana Rigg, her long career, and #EldersWhoRock.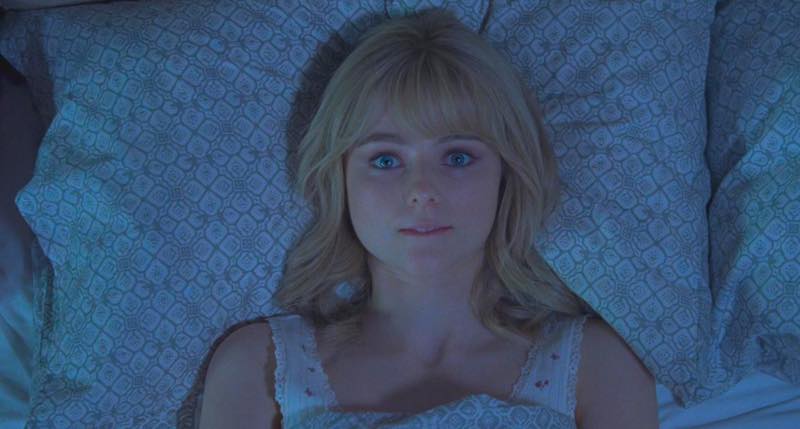 The first night Ellie sleeps in her new top floor walk-up, she enters a very real feeling dream/nightmare about London in the 1960s. She's connected to a brash and beautiful young woman who wants to make it as a singer. The woman is Sandie (Anya Taylor-Joy).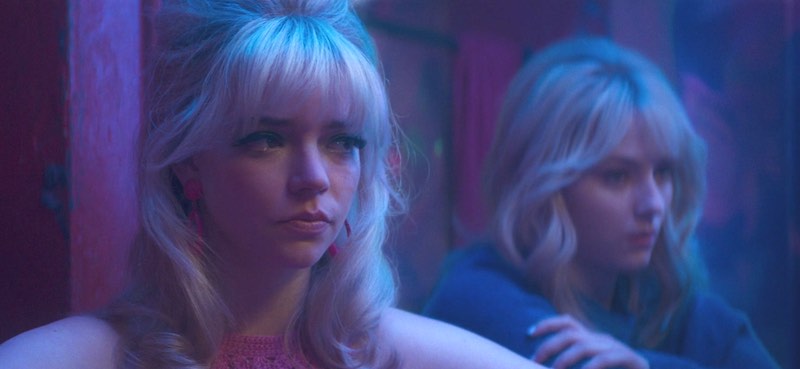 The director Edgar Wright, who co-wrote the script with Krysty Wilson-Cairns, show the connection between Ellie and Sandie by putting Ellie in mirrors. At first Sandie seems admirable. She hooks up with Jack (Matt Smith), thinking he'll be her manager.
Ellie copies Sandie's 1960s fashions and listens to 1960s music. She adopts Sandie's hair style. Her instructors think she's a brilliant designer. Each night she reenters the dream world. It begins to spill into her waking life.
The dreams become horrifying. Jack turns out to be a pimp. He puts Sandie to work in a strip joint and later hires her out as a prostitute. The dreams fill with ghosts of men. More and more men. Dead men who had all used women thoughtlessly as trinkets. Who knew Soho had so many such creeps? They were everywhere wandering the streets of London like zombies!
Ellie had a history of mental illness in the family. The topic is touched on very superficially, but she's worried she's going crazy. She sees murders in her dreams and becomes convinced the Silver Haired Man (Terence Stamp) who hangs around Soho bars is a killer. She goes to the police. One officer (a woman) tries to check out her story about old murders.
It leads to an exciting and fiery climax where secrets and twists are finally revealed.
Thomasin McKenzie and Anya Taylor-Joy were both excellent in this. They made it worth the watch for me.