Storm Reid stars in Missing, a sequel to the John Cho thriller Searching. In this fast-paced computer screen mystery, a young woman and digital native named June is searching for her missing mother.
Missing begins on June's (Storm Reid) computer screen and stays there for the entire movie. A multitasking wiz, June talks to her mother, her friends, sends money, checks videos, and organizes a rager. She watches old videos of herself as a child with her dead father, James (Tim Griffin).
Her mom, Grace (Nia Long), is about to leave for a week in Colombia with her new boyfriend, Kevin (Ken Leung). Grace is concerned about being able to keep in touch with June while she's gone. She wants June to empty her voice mail box and be available for check-ins.
When the week is over, June goes to the airport to pick up her mom and Kevin but they don't show. June reports her mom as missing to the police. The police in Cartagena aren't very quick about searching, so June launches an online search herself.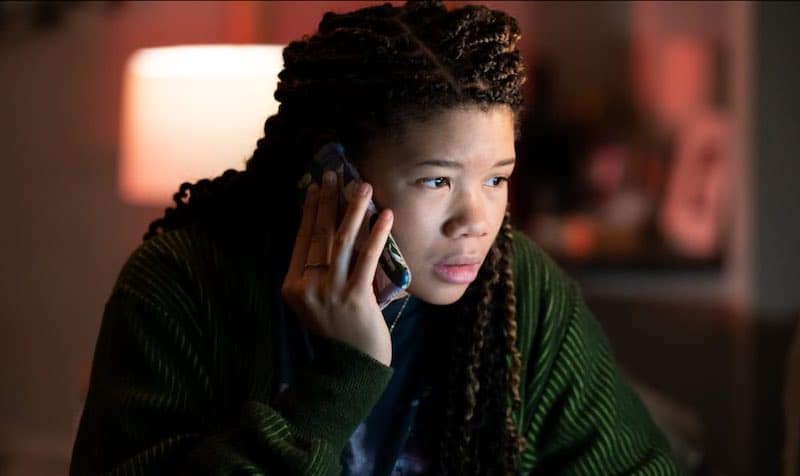 June hacks into her mom and Kevin's accounts. She takes a look at street cameras and hotel security cameras in Cartagena. She uses Google translate to talk to the cops in Colombia. She talks to an FBI Agent named Park (Daniel Henney) who shows her a video of a kidnapping and a scene on a bridge in Cartagena.
She hires a Task Rabbit kind of errand runner in Colombia named Javi (Joaquim de Almeida). Javi turns out to be both a big help and a friend, although she picked him because he only charged $8 an hour.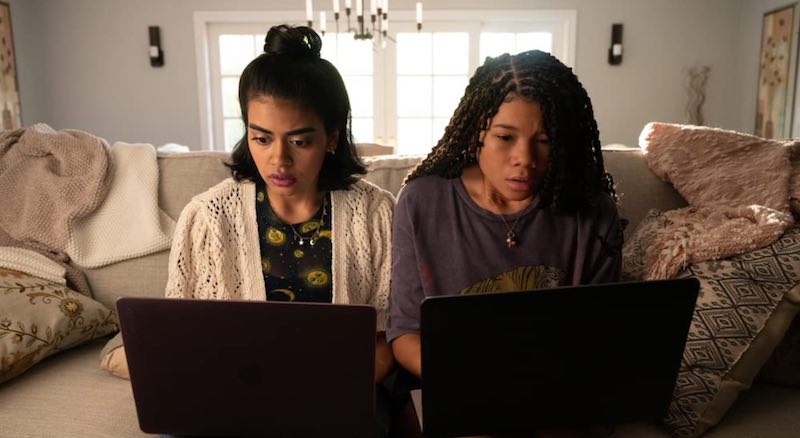 Everything happens on June's computer. She leaves her camera on all the time, so we also see what the camera sees in June's room and her real life. Her friend Veena (Megan Suri) has helpful ideas.
Her mother's friend Heather (Amy Landecker) comes around wanting to help.
The more June digs, the more surprises she finds. Her mother's past, Kevin's past, her father's death – all of it is laced with secrets and surprise reveals.
The film is fast, with quick jumps from one app to another as June uncovers secrets and danger. There are several jaw-dropping surprises and a real shocker of an ending. The film is full of improbable events, but it is also completely engaging and exciting. So, while it isn't actually a great film, it's an entertaining, edge-of-your-seat race to the end.