Orphan Black finishes with "To Right the Wrongs of Many." It's the last episode ever, which makes me want to cry. I cried most of the way through this episode, but they were happy tears.
I'm not going to go detail by detail through the story as I usually do. I'll summarize the high points and jump to the happy ending. There are spoilers.
First the Bad Guys Have to Go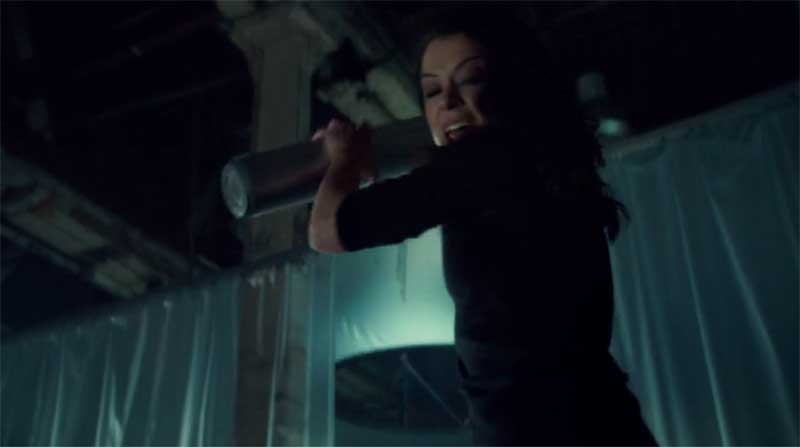 In the midst of rescuing Helena (Tatiana Maslany, the ubiquitous and ever present amazeballs star) exciting things happen. Sarah first shoots and then finishes off Westmoreland (Stephen McHattie) by bashing him in the face with an oxygen tank.
Art and Sarah are with the laboring Helena in a filthy abandoned steampunk basement of Dyad. They don't have much in the way of medical supplies.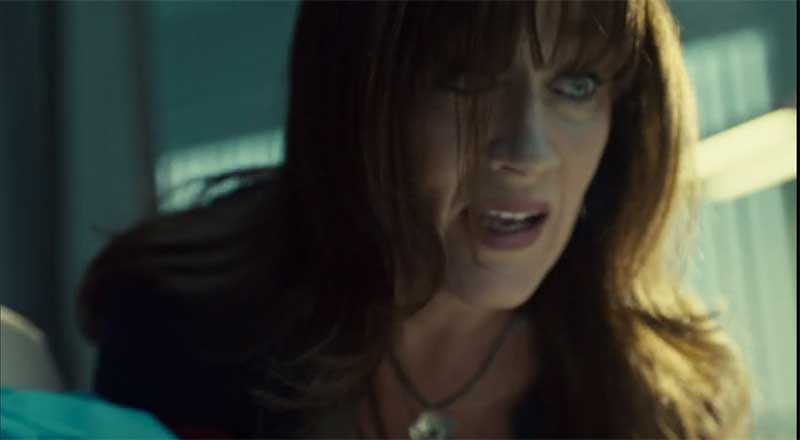 Sarah flashes back frequently to Kira's (Skyler Wexler) birth and Mrs. S's (Maria Doyle Kennedy) help.
Coady (Kyra Harper) finds the basement. As Art (Kevin Hanchard) helps deliver Helena's babies, he lures Coady close enough so Helena can stab her in the throat with a screwdriver.
All the bad guys are dead. Whew. Neolution, Dyad, it's all destroyed.
Babies coming
Helena delivers two healthy baby boys.
When the excitement settles, everyone moves into their freedom to simply be.
Orphan Black moves toward normal life
Sarah studies for her GED and then chickens out and doesn't take the test. She thinks about selling S's house because she can't stand being in the house where S was killed.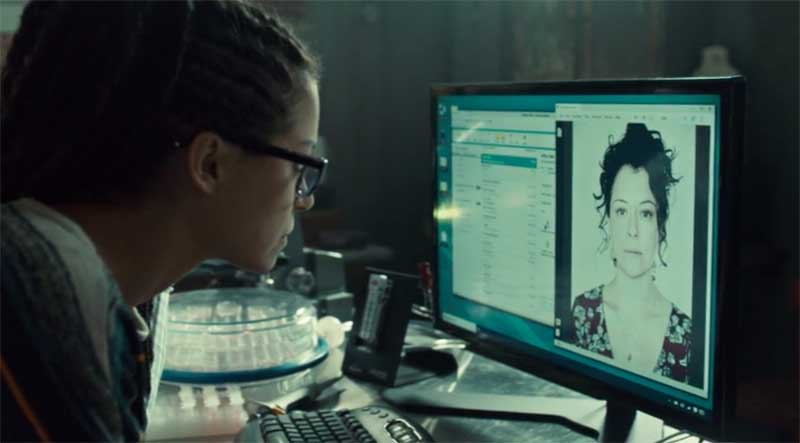 Cosima, Delphine (Evelyne Brochu) and Scott (Josh Vokey) search for Leda clones to cure. They've found about 6 or 7 and that includes Krystal and Tony.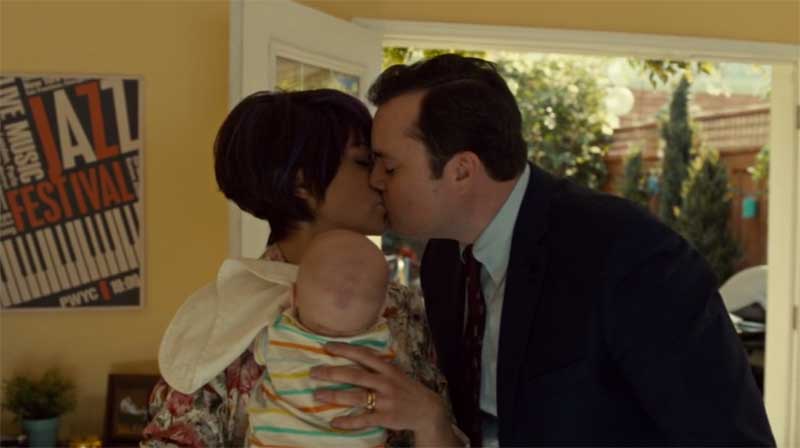 Alison and Donnie (Kristian Bruun) are more in love and happier than ever. Donnie is back to working for a living.
Helena is living the Hendrix garage. She calls her twins Orange and Purple while she decides on good names. The twins wear color-coded socks.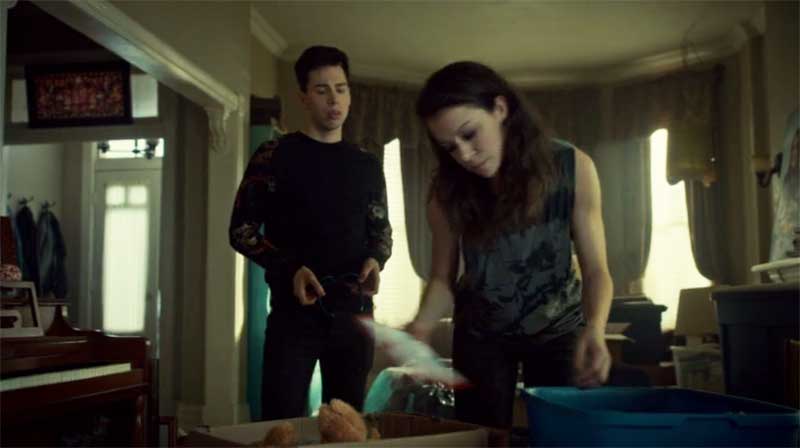 Felix (Jordan Gavaris) had an art show in New York. He comes back not ready to get rid of everything in Mrs. S's house. Sarah already has a For Sale sign out front.
Alison and Donnie throw a baby shower for Helena at their house. Everyone is there – Art, Felix with Colin (Nicholas Rose), Cosima with Delphine, everyone's kids including Kira, Art's daughter, the Hendrix's kids, and Charlotte (Cynthia Galant). Adele (Lauren Hammersley) is there. Literally everyone but Mrs. S.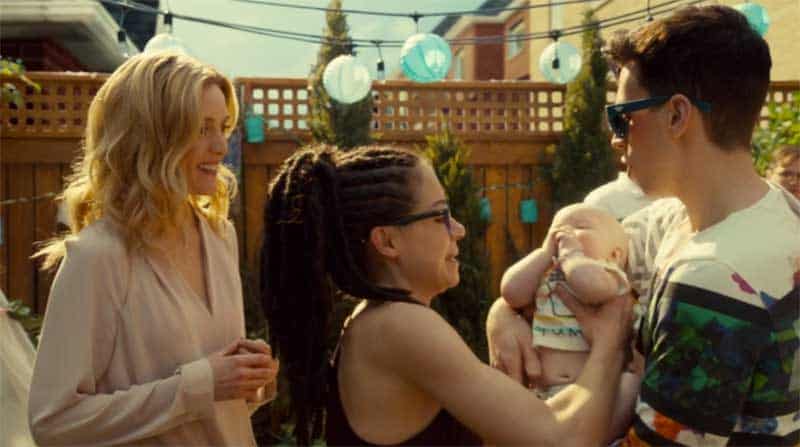 They pass the baby boys around. Helena opens presents.
Finally there's a quiet moment and the 4 sestras gather in the garden. It's the last 4 clone scene we'll ever see.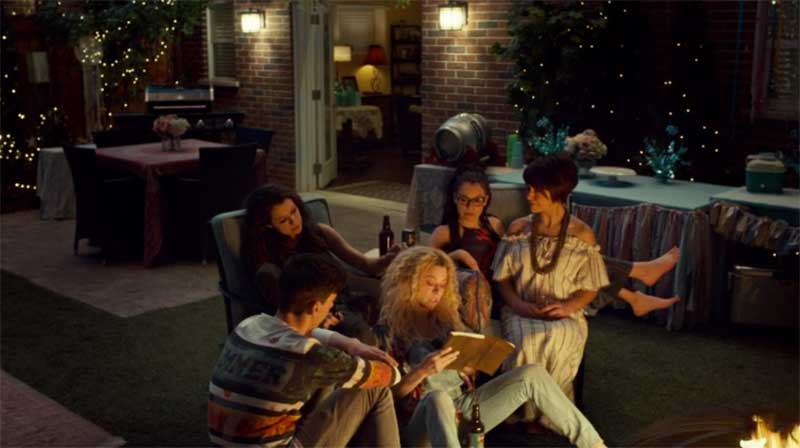 Sarah confesses she ditched out on the GED test. She says she's a shit mom. She doesn't know how to sit still now that there's no one left to fight. She doesn't know how to be happy. The sestras support and reassure her. They've been through so much together, but they still need each other.
Helena reads from her journal, a story she calls "Orphan Black." It tells the story of the sestras and begins when Sarah stepped off a train and met herself.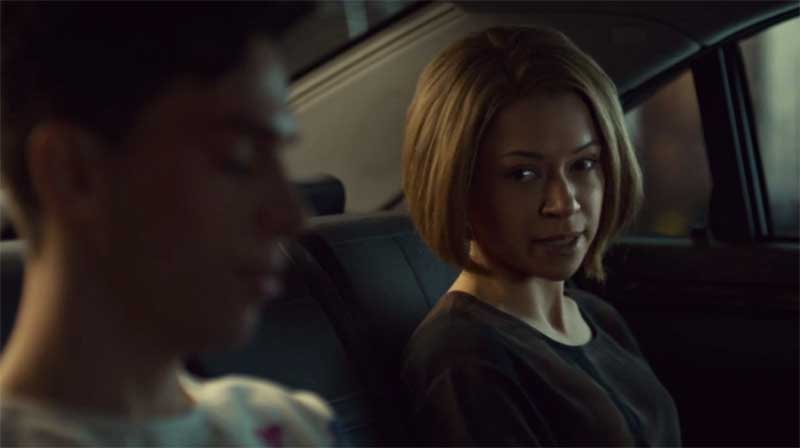 Felix sneaks outside to meet Rachel. She gives him the list of names and addresses of 274 Leda clones. Rachel doesn't know what she's going to do with herself, but I think she's through being a villain.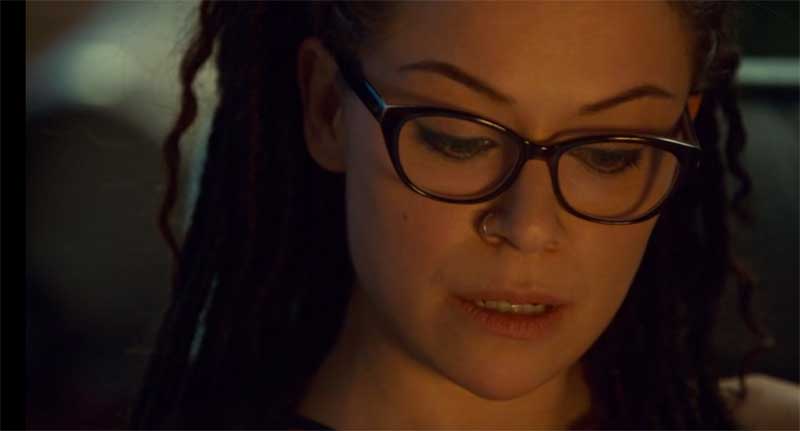 Felix takes the list to the garden and gives it to Cosima. The reaction of the sestras to knowing there are 274 others is touching. That's 274 more stories waiting to be told.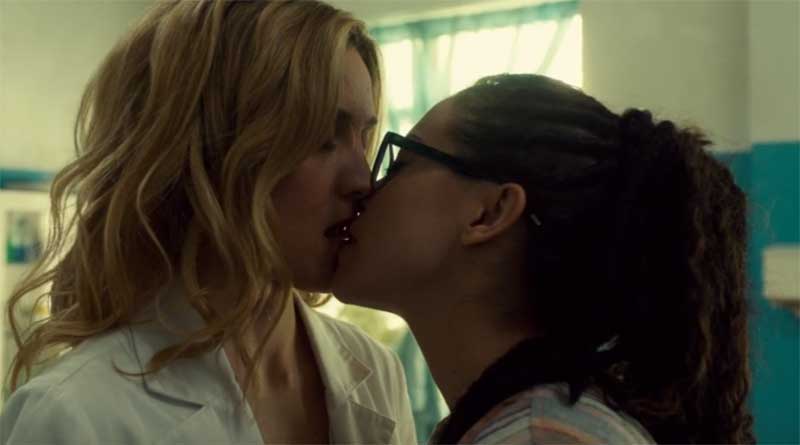 Cosima and Delphine travel the world inoculating Leda clones. One clone, in Columbia, asks Delphine to dinner. Cosima notices. So Cosima's not the only lesbian Leda. I wonder if Tony is the only transgender Leda? DNA only takes you so far.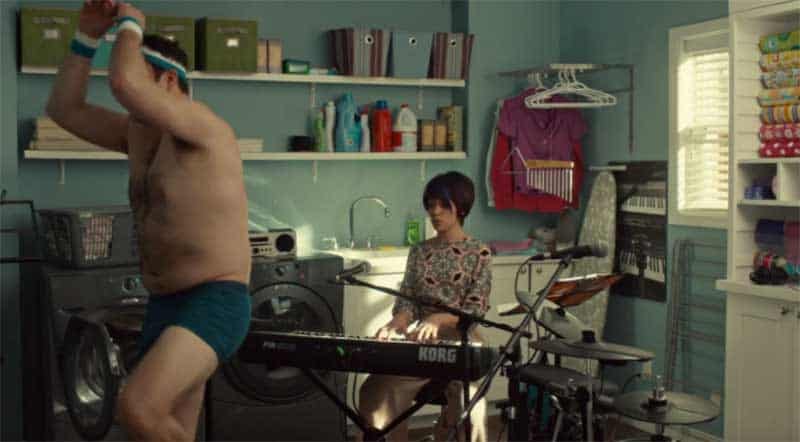 Donnie comes home from playing tennis and gives Alison a strip tease.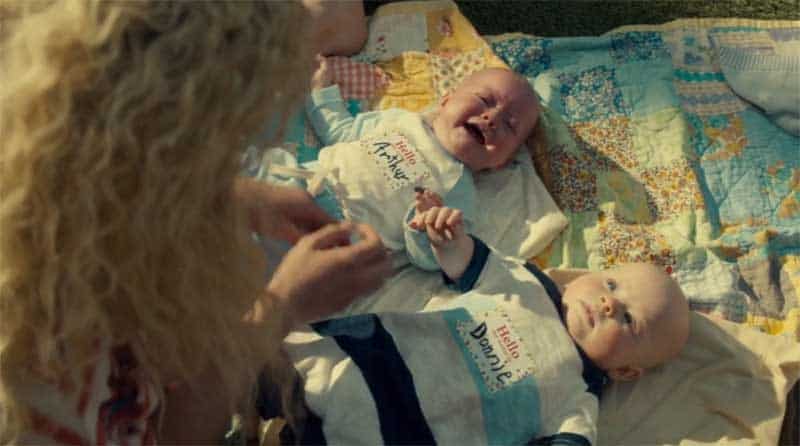 Helena finally gives her boys "man names." They are Arthur and Donnie.
Sarah decides to stay in S's house after all. She's more confident in her mom skills. She's finished with running away.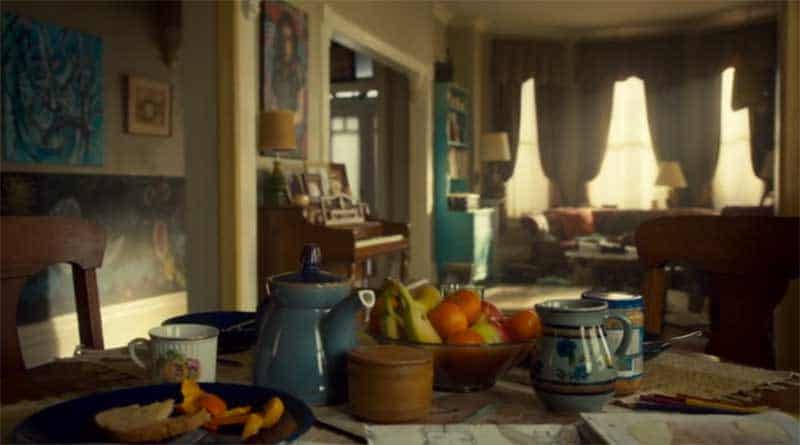 Sarah and Felix take Kira swimming. They grab towels and inner tubes and head out, closing the front door behind them. The last image in Orphan Black is S's house where Sarah and Kira live, safe and settled, behind that closed door.
Thank you Orphan Black, for 5 great years. Thank you for the struggle, thank you for the triumphant womanhood, thank you for the tears and fears, thank you for the joys, and thank you for the mostly happy ending.