Oxygen (Oxygène) is a sci-fi thriller from France. It's a real nailbiter, full of tension and excitement. It's essentially a one woman performance by Mélanie Laurent, who manages to convey every emotion while trapped in a big box. The film is streaming on Netflix.
Oxygen takes place in a cryogenic capsule. Liz (Mélanie Laurent) wakes up strapped into a box she can't get out of. At first she doesn't remember who she is or what's happening. Slowly she begins to remember her story.
She remembers her husband Léo (Malik Zidi). We see him in flashbacks as her memory returns.
An AI in the capsule, MILO (Mathieu Amalric), communicates with her. She instinctively knows how to talk to MILO and issue commands. MILO makes phone calls and gives her updates on her health status. She calls the police and calls her mother. She tries to call Léo but is told he is dead.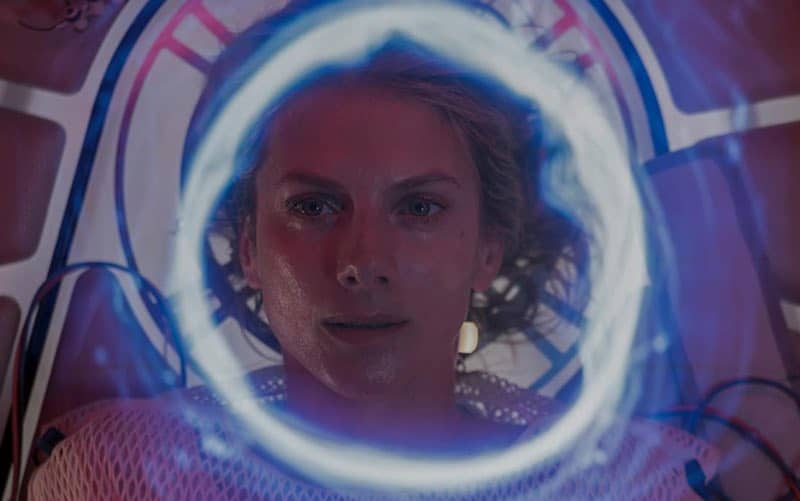 The major problem is that Liz is running out of oxygen. She woke up from her cryogenic sleep before she was supposed to, and all sorts of system problems were caused by it. By the end of the film, her oxygen is below what is livable. That isn't the end of the story, however. I won't spoil that for you.
There are surprises and reveals throughout the film. Wait until you see the device that gives her injections. I defy you not to jump out of your chair.
Liz begins to remember who she is, what she is, and what the cryogenic capsule is a part of. The film was written by Christie LeBlanc, who did a brilliant job of telling the story in a suspenseful way. Alexandre Aja was the director.
I was impressed by the amount of action and excitement built into a film that was mostly a woman on her back in a high tech container. Good writing, creative directing, and a great performance from Mélanie Laurent all worked together to have me holding my breath throughout a lot of the film.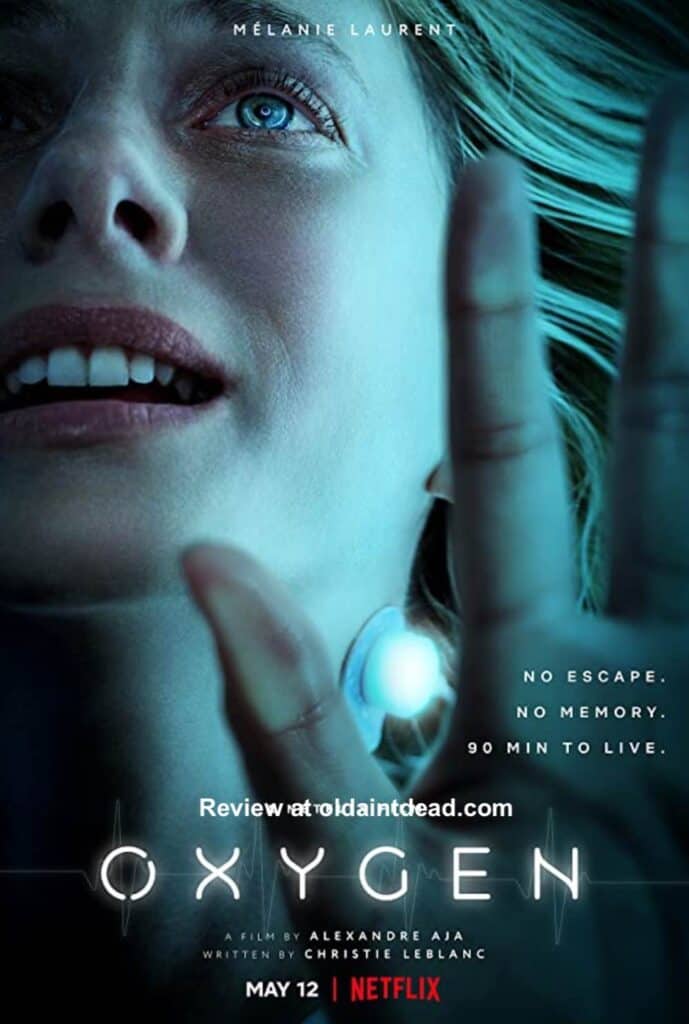 Here's a look at the trailer.
Think you'll give this French sci-fi story a watch?