Persuasion, based on the 1818 novel by Jane Austen, is a treatment of this tale made modern with techniques such as Bridgerton style characters of color, Fleabag style breaking of the fourth wall, and dialog straight out of pop culture.
Persuasion still examines the love life of 27 year old spinster Anne Elliot (Dakota Johnson). She's been pining for her first love Wentworth (Cosmo Jarvis) for years. She was persuaded to let him go by Lady Russell (Nikki Amuka-Bird) because he had no money. He suddenly shows back up in her life, now a wealthy sea captain.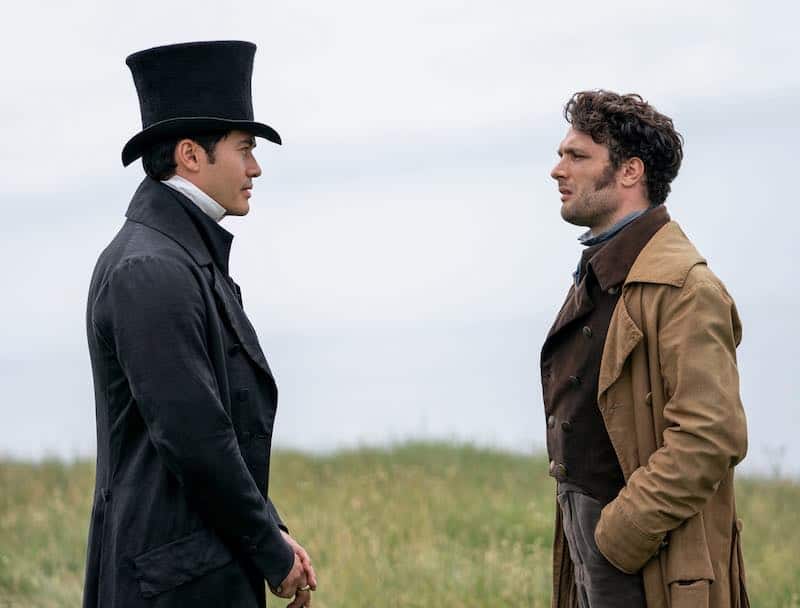 Lots of smoldering eye sex between Anne and Wentworth not withstanding, he seems to be interested in someone else when he returns. When Anne's arrogant and wealthy cousin Mr Elliot (Henry Golding) appears, everyone considers him a great marriage prospect.
Anne's father Sir Walter Elliot (Richard E. Grant) who never met a reflection he didn't like, and her completely narcissistic sister Mary (Mia McKenna-Bruce) make this into more of a comedy than Austen perhaps intended. Actually, Austen probably didn't intend anything you see in this film.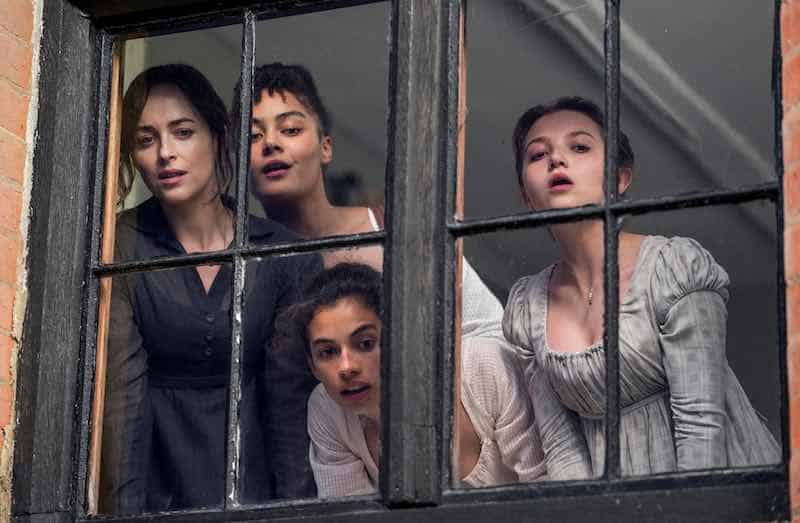 With locations in Bath, Lyme, and huge halls and mansions the settings look real. The costumes are subdued. Dakota Johnson's Anne, in particular, looks sleek and minus a lot of the frills you'd expect in a costume drama from this period. Actually Dakota Johnson is a bit too sexy for her shirt, because Anne was supposed to be the plain middle sister still in need of a man. With the right eye makeup, Dakota Johnson is so compelling she can almost make you weak in your knees. And she is sporting the right eye makeup here.
Anne isn't above an eye roll or snarky aside to the camera. She refuses to be treated as less than because she's a woman.
I actually like the what-if aspects of this adaptation. What if various races intermingled as the ordinary way of things? What if women stood up for themselves in a society where they had no means of supporting themselves without a husband? What if you could love who you loved?
One thing I wish the film had included in all the modernization was a gay or lesbian couple among the supporting cast. That didn't happen, however. The story stuck to the characters, places, and situations Austen created, even as it stretched them into new shapes.
Persuasion was directed by Carrie Cracknell. It's streaming on Netflix. I'd like to know what you thought about her treatment of this very old tale.