Dietland, the 10 episode series from AMC, ended on a new beginning. The series followed the journey of Plum Kettle (Joy Nash) from her job as ghostwriter of a "Dear Kitty" column in a fashion magazine to her decision to join the revolution to overthrow the patriarchy.
Plum's journey to "woke" followed a winding path. In the beginning, her life consisted of answering Dear Kitty letters and going to the coffee shop run by her friend Steven (Tramell Tillman). Steven was a gay, black man. He and Plum talked and supported each other. Their main connection was how marginalized they both were.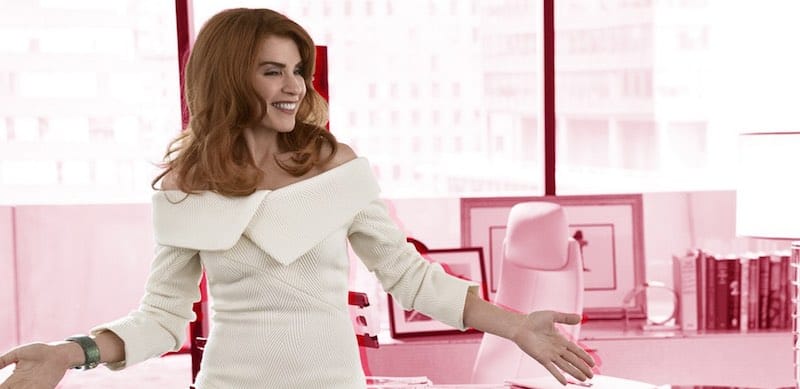 Once in a while Plum was required to show up at the fashion magazine she wrote for. Her boss there was a brittle and ambitious Kitty Montgomery (Julianna Margulies). Kitty wanted to run the magazine. Down in the depths of the building, Julia (Tamara Tunie) oversaw a closet full of beauty items that were donated to the magazine. Plum and Julia were good friends.
Early on, Plum wanted nothing more than to get the money for surgery so she could lose a couple hundred pounds and fit into the red dress that she thought should hold her true body. There was a lot of body image discussion and material in Dietland. Part of Plum's journey was toward self-acceptance.
Julia hooked up Plum with with a woman who was tied in to a diet business franchise by birth: Verena Baptist (Robin Weigert). Verena, however, had broken with the diet food business and was running a safe house for woman with all sorts of body image problems. Plum ended up living there for a while. It was an important step towards self-acceptance. By the time she was ready to leave she had rejected the idea of surgery and learned to love her own body.
While Plum was going through her dieting/not dieting acceptance and awareness phase, a group of women who called themselves simply Jennifer were terrorizing the men in the city. They were tossing rapists off bridges, throwing serial abusers out of airplanes, and publishing lists of the 100 worst offenders in the city. All 100 felt like targets.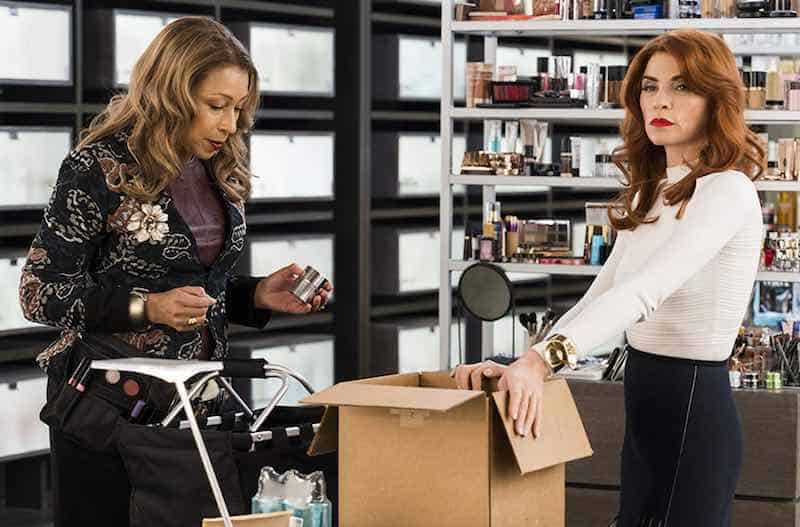 The tendrils stretching from the beauty closet at the magazine, through the safe house and the women there, to the women of Jennifer were more and more obvious as the episodes went by. By the end of season 1, Plum had found and joined Jennifer.
Belle (Selenis Leyva) tried to lead the group of women calling themselves Jennifer, although it was more of a democracy. All the women had suffered sexual assaults – many in the military, some at the hands of family or friends. All of them were ready to overthrow the patriarchy and bring centuries of sexual mistreatment to an end. Their version of justice was punishment in the most spectacular of attention-getting ways.
Plum became radicalized after a date rape. That scene was horrible to watch, but almost worse was the scene in the next episode when she tried to work out what had happened, who was responsible, what it meant, and how to deal with it.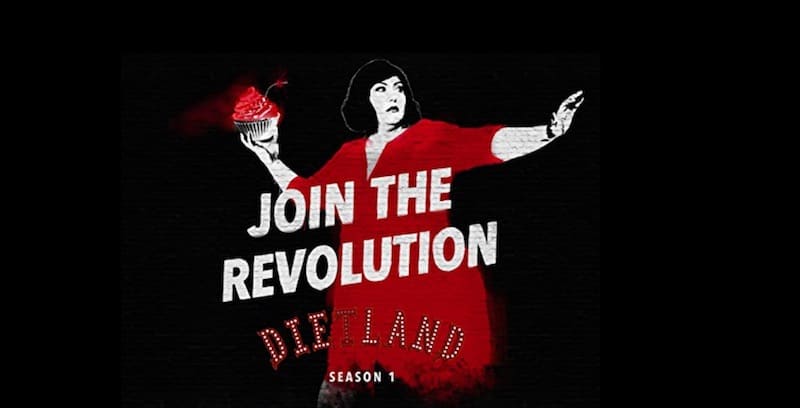 As with the body image theme running through Dietland, there was a lot of nuance to the many layers stories of of men abusing their power over women. There is a lot to unpack in Dietland. Layers and depths to cut through for both Plum and the audience. On the surface, it might seem like a comedy. There were funny animation sequences and clever remarks. Some events were dressed up in rather fanciful garb. However, it was a serious exploration of the injustice and inequality in the world of gender and power.
By episode 10, Plum was living with the women of Jennifer. One of them was Sofia (Tara Summers). They were planning their attack on their next target, a Congressman. Their group was ratted out and the cops came looking for them. During that attack, Sofia sacrificed herself to save the others – a heroic choice that saved many lives.
While the women of Jennifer ran to safety, Plum hesitated. Could she really become a radical, a terrorist? Yes, Plum was ready to do almost whatever it takes to change a system that destroys women for simply existing.
Dietland is powerful. It's so real it hurts. It was created for television by Marti Noxon, based on the best-selling novel by Sarai Walker. Four of the five directors were women: Marti Noxon, Amy York Rubin, Helen Shaver, and Liesl Tommy.
You can catch Dietland on AMC and on demand, if you haven't seen it. If you did watch it, what did you think?