Hala is a coming of age story about a Pakistani-American girl in a Chicago high school. It's a different perspective (with a powerful female gaze) on the usual coming of age story. Hala was written and directed by Minhal Baig. The film is currently streaming on Apple TV+.
Geraldine Viswanathan plays Hala. The film opens with a shot of Hala in the bath masturbating. So it's going to be like that, hmm? Then we immediately see that she lives in a religious home where she is expected to uphold her Muslim traditions. Director Minhal Baig jumped straight into the film's conflicts with great economy.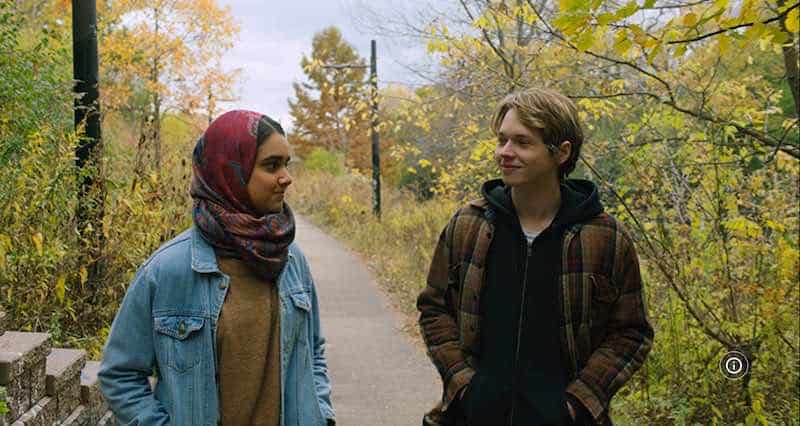 Hala skateboards to school. She has a crush on a boy in her English class named Jesse (Jack Kilmer). Jesse appreciates her writing talent – she's very talented – and he's a skater, too. They start hanging out at the skate park and then in other places. Every time she goes home late from being with him, she lies to her parents.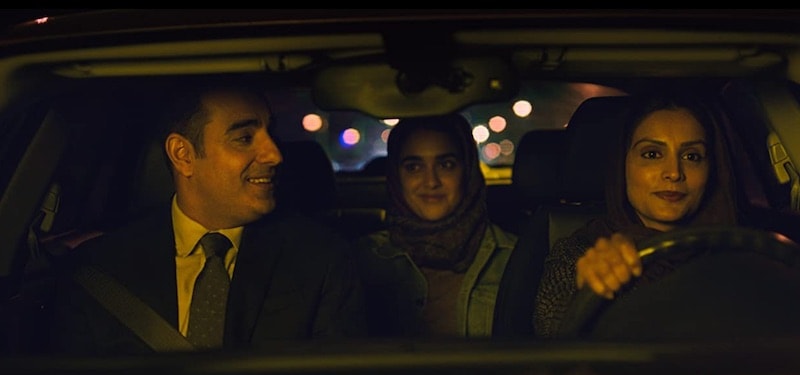 She works crossword puzzles with her dad (Azad Khan) and frequently clashes with her mother (Purbi Joshi). Hala speaks a mix of English and Urdu with her family.
Hala discovers that her dad may have had an affair with one of his coworkers, Shannon Taylor (Anna Chlumsky). That upsets her but she doesn't know what to do about it.
She loves her English class. In class, there's a good deal of discussion about "A Doll's House" by Henrik Ibsen. Hala speaks about the character Nora, about what it means to be free. She could be defining what she wants for herself. The teacher, Mr. Lawrence (Gabriel Luna), recognizes her talent as a writer and sees that she's upset about something. He suggests the school counselor and also offers to listen if she wants to talk.
With this girl who is aggressively interested in sex but living in a traditional culture, we can be pretty sure there's a rebellion in the works. When her parents bring over a boy to meet her as a marriage prospect it all implodes on her.
She does some foolish things that affect her, her family, and others as well. The ending was very rushed and some plot points were skipped entirely. I didn't object to the third act being so rushed, because we'd already seen Hala through most of the coming of age conflicts that the film was about. The thing I wish I knew more about is the content and purpose of the prayer Hala offered up at the end.
I found this film beautifully told and directed. I appreciated the steady eye on the female perspective. Director Minhal Baig has some writing and directing credits, but this is her first feature film. She has a distinct voice that is needed in American cinema. I hope to see more of her films in the future.
Have a go at the trailer.
If you've had a chance to see this film, I'd love to hear your opinion of it.