Director Clea DuVall wanted to make a classic holiday romcom with lesbian characters and I think she succeeded admirably in Happiest Season. This film will bring on the twinkly lights, the Santas, and the love and good cheer for many holiday seasons to come. You can see it on Hulu.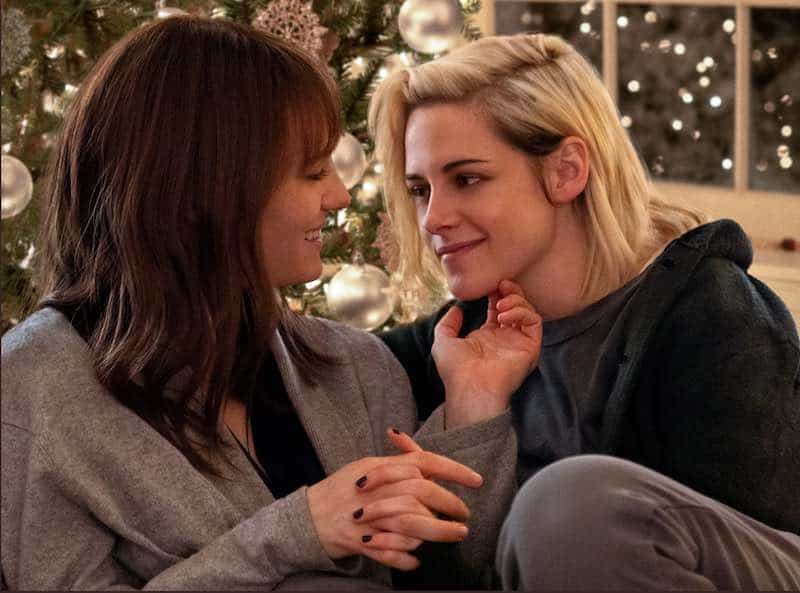 Happiest Season stars Kristen Stewart as Abby and Mackenzie Davis as Harper. It's their first Christmas as a couple. Abby dislikes Christmas because it reminds her of her deceased parents. Harper loves Christmas because it is a huge deal in her big, intact family.
They decide to travel to Harper's family home for the holiday. Not until they are almost there does Harper reveal that she's never come out to her family.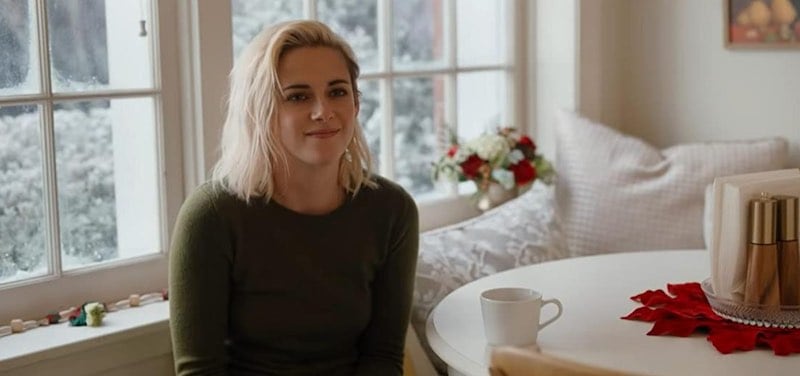 You know how a romcom goes. Two people fall in love. There's a bump in the road and they almost break up. Then they work it out and there's a happy ending. That's exactly what happens here. Except it's two women we're watching go through the romcom paces. That makes it both revolutionary and extra delightful.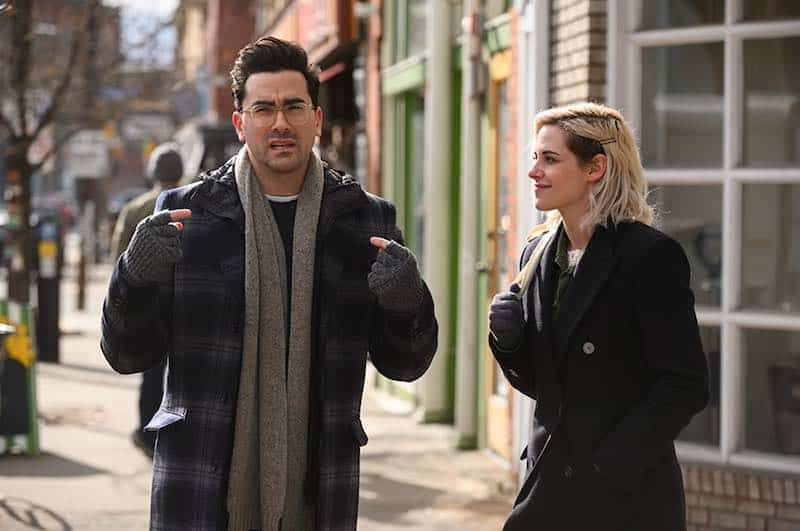 The bump in this romance is coming out. That gives Mackenzie Davis the chance to deliver some brilliant lines about the difficulty of coming out. It also gives their mutual friend John (Dan Levy) a chance to deliver some even more impactful lines about the terror of coming out and how different parents react. This, and a good deal of kissing between the two leads, form the revolutionary part of the story.
Otherwise, this soon-to-be holiday classic hits all the traditional holiday beats.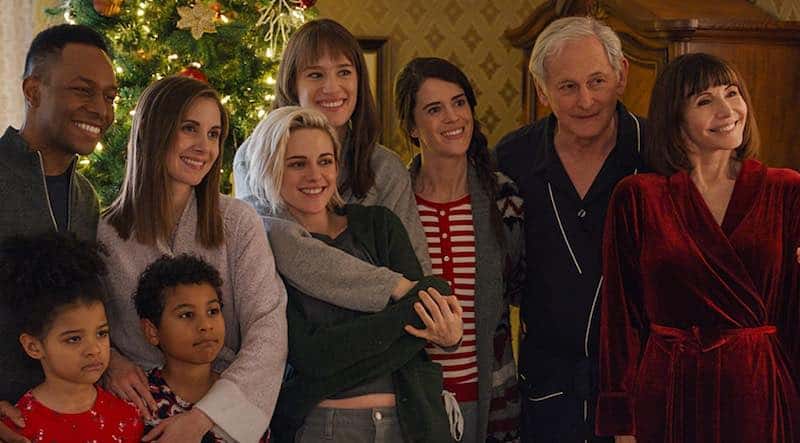 Let's meet Holland's family. Her parents Ted (Victor Garber) and Tipper (Mary Steenburgen) value their children based on what they contribute to the family image. Harper is swell because she's a known journalist. Sloane (Alison Brie) is swell because she's married to Eric (Burl Moseley) and they have two kids. Jane (Mary Holland) is too bouncy and neurodiverse for them and is barely tolerated.
Mary Holland, by the way, co-wrote the script with Clea DuVall. They created some funny jokes and situations, some heartfelt conversations, and some clever twists. And they secured the backing of a major studio.
Also important in the story are two of Holland's exes. Riley (Aubrey Plaza) was her first girlfriend. Harper betrayed Riley by not admitting she was a lesbian when they got caught passing love notes Freshman year. The other is Connor (Jake McDorman), the boy she broke up with at the end of high school by telling him she couldn't do long distance. Both manage to add to the problems facing Abby and Harper during the bumpy middle of the story.
Added together you have a terrific class A cast + a great director + a charming love story about lesbians to = a very good movie.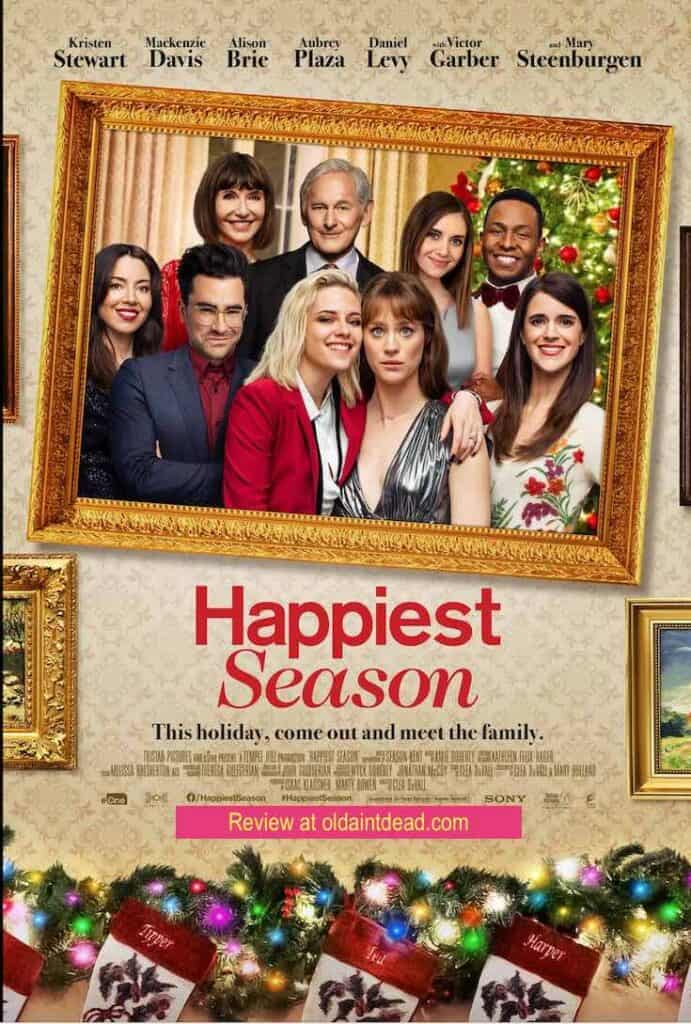 Do you love a trailer with all the good jokes? Enjoy.
Have you seen Happiest Season yet? What did you think?