Season 2 of High Seas (Alta mar), a Spanish language TV series, was stronger in terms of plotting than season 1. The scenes of the ship sailing on the ocean looked a little better as well. I think Netflix decided to invest more money in this series when they saw it was a hit, and it shows. The series has been renewed for at least 4 seasons.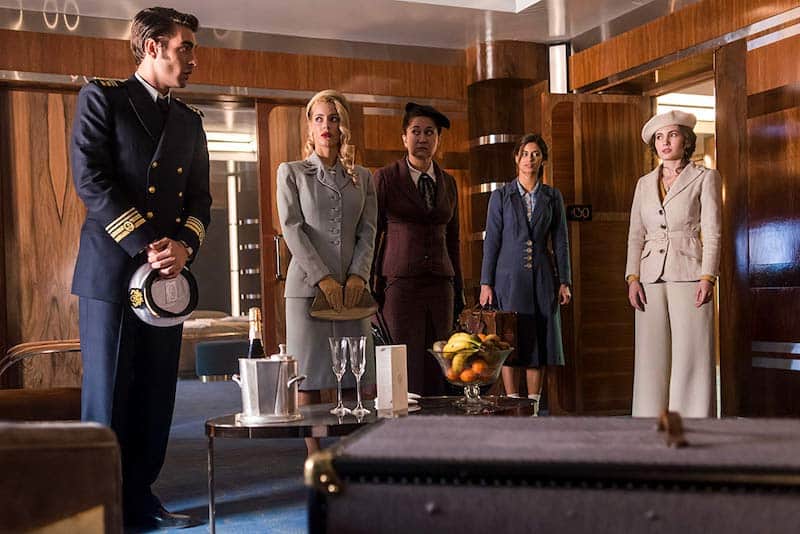 The entirety of season 1 and 2 of High Seas (Alta mar) take place in only 2 weeks. At the end of season 2, the ship has reached Rio de Janeiro. The sisters Eva (Ivana Baquero) and Carolina (Alejandra Onieva) chat together in the back seat of a car. They take us out in the same way that the first scene of series 1 took us into the story.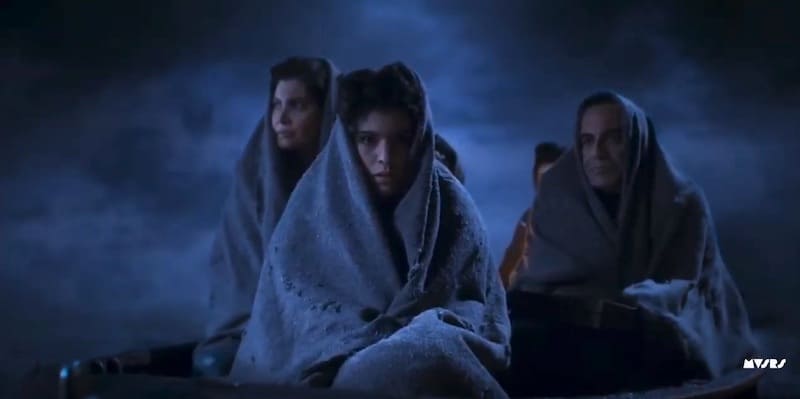 Early in season 2, a small boat load of people who are supposedly survivors of a shipwreck are taken aboard. This adds a new direction to season 2 that involves psychics, seances, ghosts, and a great deal of amateur detective work.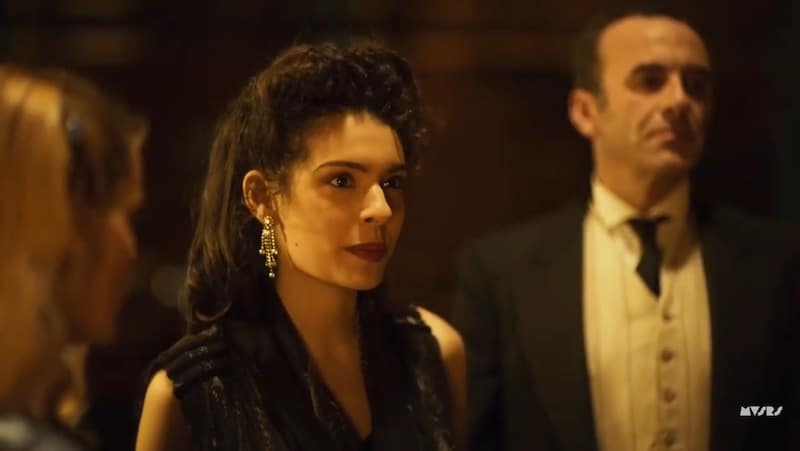 Casandra (Claudia Traisac) is the leader of this band of survivors. She claims psychic powers. She talks about dead people on the ship, ghosts, and other mysterious matters. Casandra gets the whole ship in a tizzy.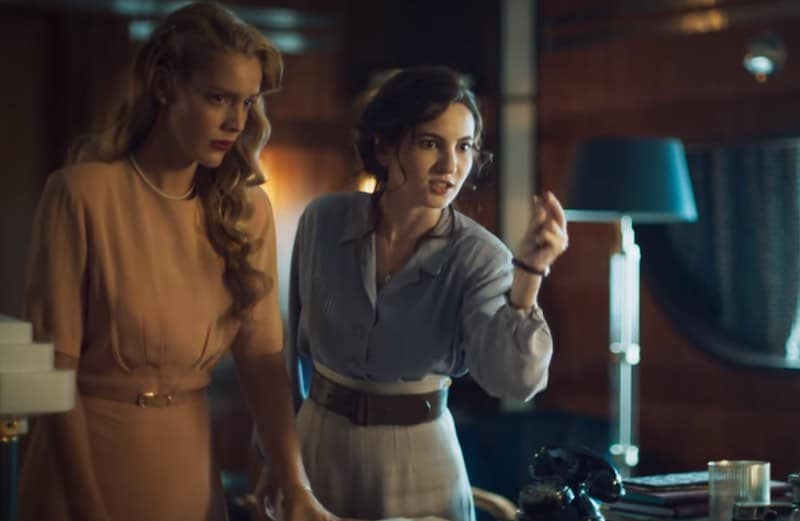 Everyone from the Captain (Eduardo Blanco), to Det. Varela (Antonio Durán), to Carolina's brand new husband Fernando (Eloy Azorín), to Eva's brand new sweetheat Nicolás (Jon Kortajarena) join Casandra, Carolina, and Eva in the search for the missing body, the ghost, and don't forget that big case of Nazi gold in the Captain's safe.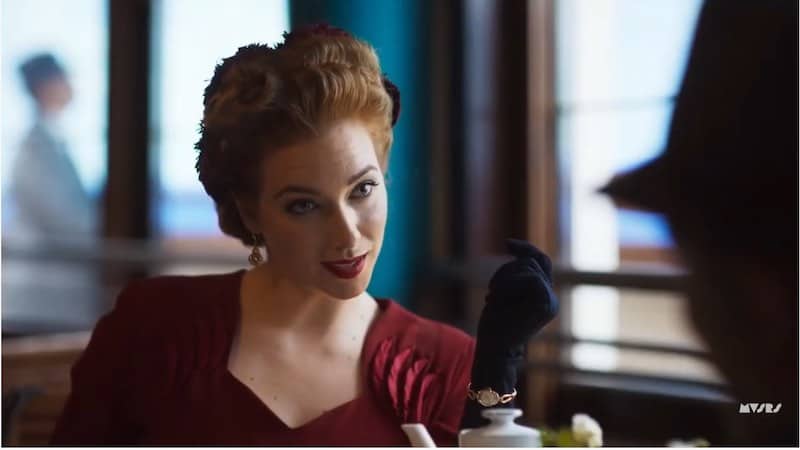 Casandra manages to make everyone look guilty of murder before she finishes stirring up season 2. Fernando as the ship owner, and his sister Natalia (Natalia Rodríguez) look guilty. The singer Clara (Laura Prats), who helped Natalia dispose of her husband in season 1, gets thrown under the bus. The servants Francisca (Chiqui Fernández) and her daughter Verónica (Begoña Vargas) look suspicious. Dios mio, even Carolina might be the guilty party. So many suspects are so well written into the narrative of season 2 that you move logically from one to another until the final episode of the season.
This season has lots of surprises and twists. They all fit together tightly and well. As the season wears on it becomes more and more clear what Casandra's real agenda is, and who the ghostly person on the ship is.
Newlywed Carolina responds powerfully to kissing the mysterious Casandra. That nugget may mean big things in season 3. Nicolás promised to leave his wife who wasn't dead after all in favor of Eva. That will play out in season 3. The big box of gold ended up in hands that will probably need chasing after in season 3. In other words, we have a lot to look forward to in 2020.
There are strong performances from the two lead characters, sisters Carolina and Eva. They are strong together and give excellent individual performances. The costumes from the 1940s are wonderful. The interior scenes in the ship are beautifully done – this series required a huge set. If you enjoyed season 1, you will enjoy season 2.
Take a look at the trailer, which is dubbed in English. If you prefer, you can watch the series in the original Spanish when on Netflix.
Are you a fan of this Spanish mystery series? What did you think of season 2?