Hinterland (Y Gwyll in Welsh) season 3 sees Tom Mathias (Richard Harrington) come under suspicion of murder himself. The story takes us back to unraveling crimes that were first investigated in season 1. There are spoilers ahead, beware.
The earth has turned to late spring or summer and the countryside in Wales is greening up. Many beautiful scenic vistas are revealed as the police officers in the coastal Welsh village of Aberystwyth travel about solving crimes.
There are 4 episodes in season 3 of Hinterland, each 90 minutes in length.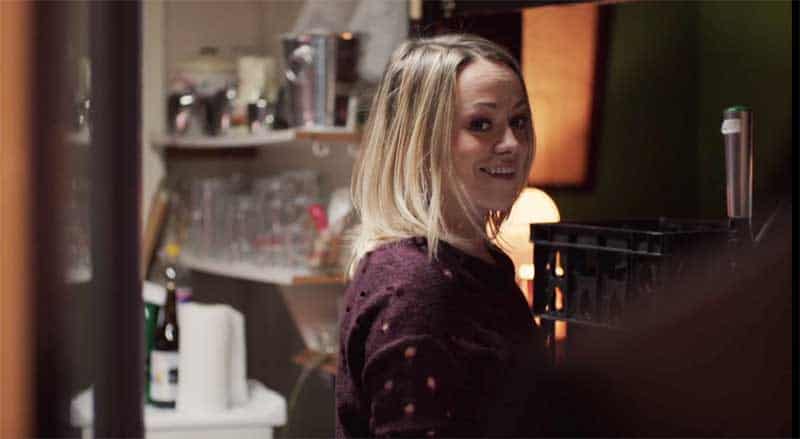 Tom Mathias got conked on the head and his caravan burned to embers at the end of season 2. He moves into town, into an apartment. The owner of the apartments, Manon (Sian Reese-Williams) takes an immediate interest in Tom, and soon she's sharing his bed.
The police investigate Iwan Thomas (Geraint Morgan) as the one who conked Tom. Iwan is a former police officer himself.
Iwan Thomas has been a recurring character since the first episode of season 1 when Mathias and his partner Mared Rhys (Mali Harries) investigated a crime in the creepy old children's home near Devil's Bridge.
During the first two seasons, we knew Chief Supt Prosser (Aneirin Hughes) had hidden some crime from his past. We got hints that it was related to the old children's home. Iwan Thomas worked a case at the children's home years ago. Prosser was his boss. Prosser fired him. Since then, Iwan Thomas kept looking into what happened at the children's home.
Now, Thomas called Prosser to meet him at Devil's Bridge. Thomas tells Prosser he has proof Prosser was involved with the abuse of children at the orphanage years ago.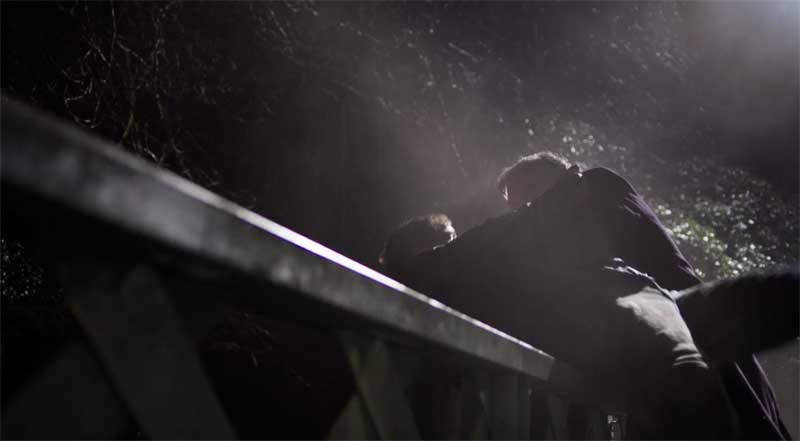 Prosser tosses Thomas off the bridge.
Mathias gets blamed for Iwan Thomas' death because Iwan recently conked him on the head and burned down his house.
Prosser tells his cronies who were in on the child abuse cover up what happened. They are Robert Owen (William Thomas) and Dr. Haydn Blake (Geraint Lewis). During the time the abuses took place, Robert Owen was Chief Superintendent. Blake was a doctor working at the home. They all want the abuse cover up to go undiscovered and want Thomas' death to be ruled a suicide.
DS Sian Owen (Hannah Daniel) investigates Mathias for the murder of Thomas. The fourth main character on the police team, DC Lloyd Ellis (Alex Harries) helps everyone on the team investigate.
A special investigator from outside is called in on the investigation of Mathias, making life more complicated for Prosser. The outside investigator is Supt. John Powell (Richard Lynch).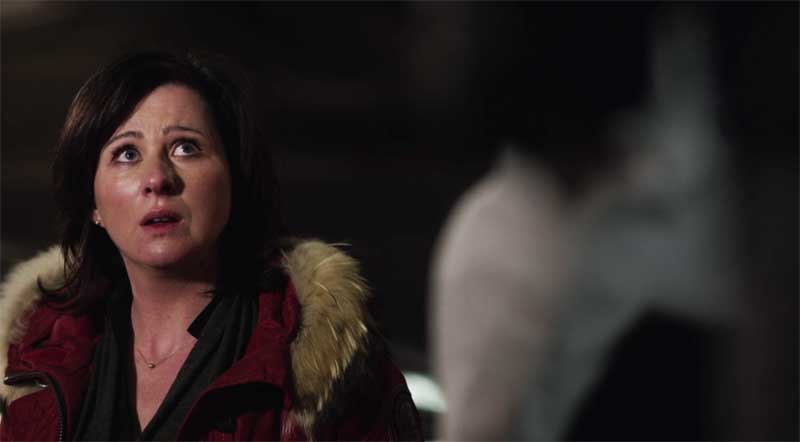 The minute Powell and Mared Rhys see each other we know they have history. In episode 2, we learn that Powell is the father of Mared's 17 year old daughter Elin (Sioned Dafydd). He was married with a family when Mared got pregnant and chose to stay with his family. Mared raised Elin on her own.
Powell asks to see Elin. Mared tells Elin in episode 3 that her father is asking to see her. Elin says if he hasn't shown any interest in 17 years she doesn't feel the need to see him now.
Powell and Sian Owen investigate the death of Iwan Thomas as Tom Mathias and Mared Rhys are investigating other crimes. Gareth Thomas (Llyr Ifans), Iwan's cousin, gives Powell a fat file folder Iwan built up pointing to Prosser, Robert Owen, and Blake in the children's home abuse. Powell goes to see Robert Owen, who responds to the information in the folder by threatening Powell.
Tom and Mared's first case of the season is the murder of a preacher. A preacher who turned out to be not a very good man of god. Many suspects were close by.
Next Tom and Mared investigate the death of a young woman who was sitting for an artist. They suspect the artist, his wife, and the boyfriend. Lots of suspects.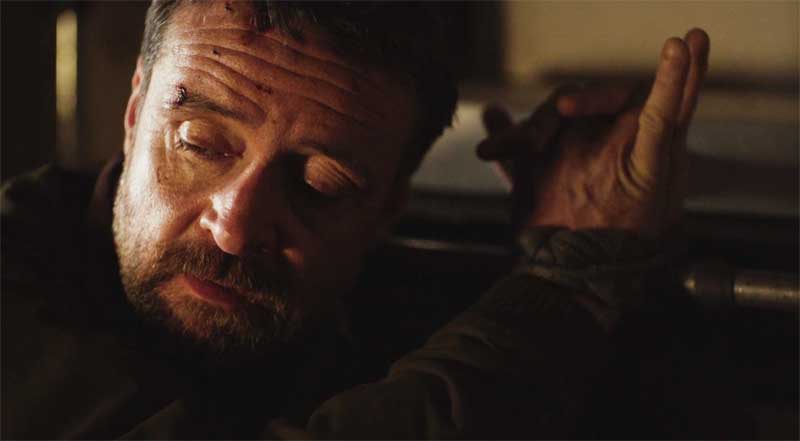 In the next case a man named Llew (Owen Arwyn) kills several people and kidnaps his son. In that case, Tom Mathias is in danger. When he finally catches up with Llew and his son, he and an innocent homeowner are held hostage by Llew. When Mared couldn't reach Mathias, she realized something was wrong and dispatched cops, helicopters, and everyone else who could be summoned to find Mathias.
By the 4th and final episode of the season, or the 12th episode in the 3 season arc of the story about the children's home, Hinterland didn't even bother with a secondary plot. It was all about the abused children.
Another woman who had been in the children's home killed herself. That led them to a man named Paul Webb (Aled Pugh). After saying he couldn't remember anything about his time in the children's home, he finally gave them the name Hugh Vaughan. Vaughan was doctor who worked at the home. Vaughan disappeared years ago.
Powell ruled Thomas' death a suicide because of the pressure he was under. But he gave Iwan Thomas' files to Mared. Tom and Mared finally talked openly about the child abuse case and said the name "Prosser" out loud to each other.
Tom and Mared told the whole team about the situation. The four investigated Robert Owen and their boss, Prosser. They looked for the missing man, Hugh Vaughan.
Prosser was coming unraveled. He knew the cover up was falling apart. In a confrontation between Prosser and Owen we finally learn what Prosser's role in the cover up was and who the actual child abuser was. The disappearance of Vaughan is explained. I won't spoil the ending, but something shocking happens between Prosser and Owen.
Justice is finally done for the abused children. Afterwards, things wind down, slow down. The tension is gone. The final scene is Tom Mathias standing by the ocean looking at a photo of his two daughters.
Is that the end of Hinterland? There could be many more seasons of Mathias and his team investigating crimes, but the long arc about abused children that began with the first episode 3 seasons ago ended.
If there is another season, I'll be first in line to watch it.
The cinematography is beautiful in this series. The outdoor scenes showed Wales dressed in attractive green. The interior shots were dark and moody. There weren't so many unusual camera angles with unique framing this season, something I enjoyed in past seasons.
The Aber police station is on the ocean front. You could hear the waves crashing, see the power of the wind off the ocean. You could almost smell the salt.
The characters talked more in season 3 than they did in previous seasons, a treat indeed. And Tom Mathias didn't have to chase down a single fleeing suspect.