Lost Girls tells the story of a mom searching for her missing daughter. From director Liz Garbus, the film is inspired by true events detailed in Robert Kolker's "Lost Girls: An Unsolved American Mystery."
Lost Girls stars Amy Ryan as Mari Gilbert, the flinty, hard working mom of one of the lost girls. Her oldest daughter, Shannen, was a sex-worker. She disappeared in a private community on Long Island after calling 911.
The police dismissed the case and did very little to search for the missing woman. When a police officer with a dog stopped near the beach to let his dog out, the dog alerted to officer to a body. They found 4 bodies. Later other bodies and body parts were found in the area.
The cop assigned to the case, Dean Winters (Dean Bostick), laughed it off. Mari Gilbert stepped up her assault on the authorities. Mari went to Commissioner Dormer (Gabriel Byrne) and demanded action.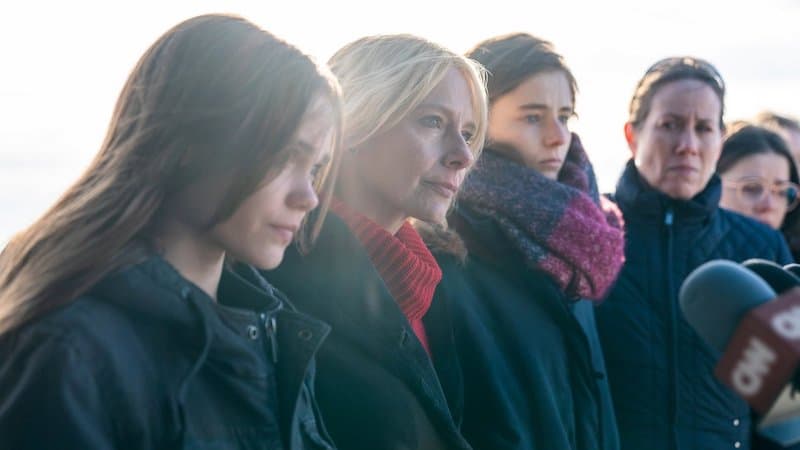 Mari, with her daughters Sherre Gilbert (Thomasin McKenzie) and Sarra Gilbert (Oona Laurence) joined a group of other women who had lost family members in the area. They staged vigils and protests, spoke to the press, and worked for action from the police.
Other women in this group included Lorraine (Miriam Shor), Kim (Lola Kirke), and Lynn (Ana Reeder).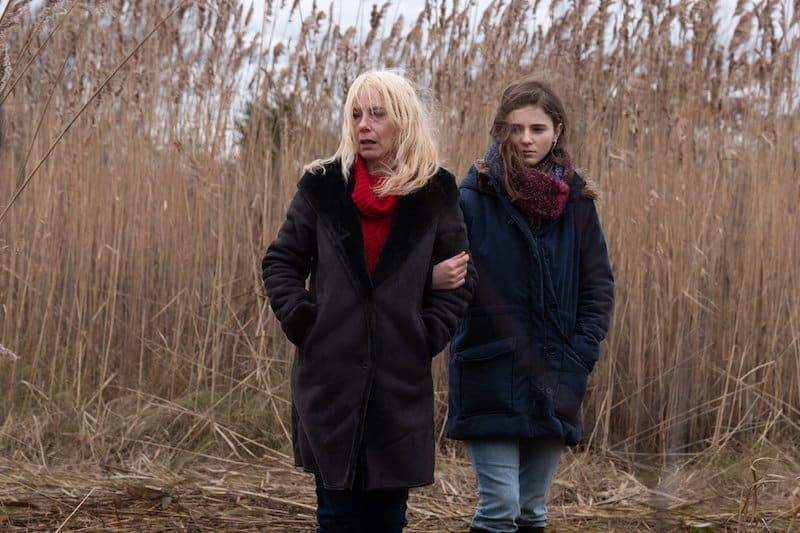 Mari herself investigated. She did what the police should have done. She talked to people Shannen worked with and people on Long Island. Dr. Peter Hackett (Reed Birney) left the area just before Shannen's remains were found on his property. He was never charged with any of the murders.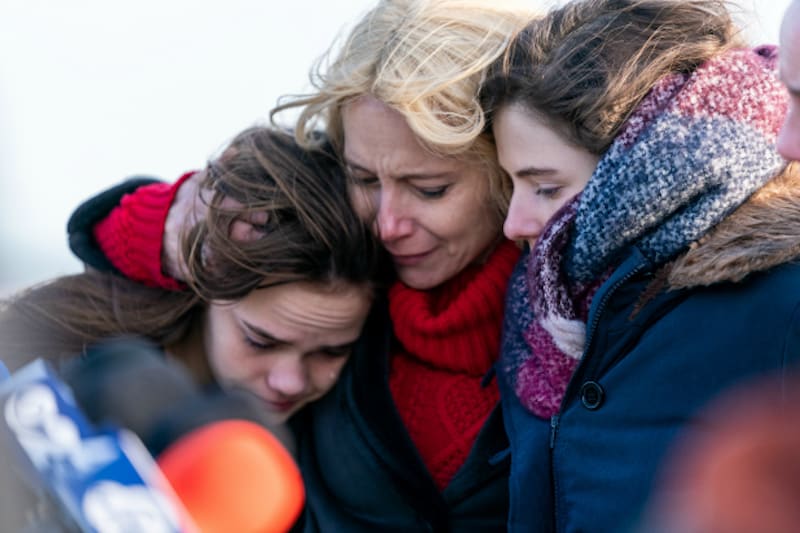 The Family's Point of View
This story is a mystery, but told from the point of view of the family. Normally these stories are told with the heroic cops solving the crime. In this story not one case was solved. No one was ever charged with any of the murders.
Mari Gilbert's anger hovered over the story and drove her onward. I could feel it too, watching as nothing was solved.
This story is especially sad because Shannen had a mental illness that Mari wasn't able to help her with. And so did her youngest daughter Sarra. Both cases ended with tragic results.
Throwaways
Police are often uncaring where women are lost. In this case, they were dismissed as prostitutes or hookers. As Mari says in the film, when our girls are remembered it's never as "friend, sister, mother, daughter."
There are many similar stories of murdered women who aren't considered worthy of effort from the police. You are probably aware of the news stories about women who disappear in Cuidad Juárez each year. Or the hundreds of missing and murdered indigenous women in both the US and Canada. Or the murders of transgender women. There are too many stories like this one.
Women are throwaways in our patriarchal society. Lost Girls brings that home in a powerful, emotional, very particular individual story. It's worth a watch.
Here's the trailer.
If you want to learn more about this story, the original book is a good source for information. (affiliate link)