Me, Myself and Her (Io e lei in the original Italian) is a 2015 romance from Italy. It features two women in love, which some reviews I read consider a revolutionary idea for an Italian film.
Margherita Buy stars as Federica. Sabrina Ferilli is Marina. This is a far from perfect romance, but the acting from these two principal characters was wonderful. It saved the film from being a total cliché.
Federica and Marina have been together for 5 years. They have a wonderful relationship and a wonderful life. Federica has an ex-husband and a grown son. Loving Marina took her by surprise and she isn't comfortable being out. Admitting she's a lesbian (or probably more correctly bi) makes her nervous.
When Marina, a former actress, grants an interview to a magazine and mentions that she's currently in love with an architect named Federica, it sets Federica off. She doesn't want to be public. She's embarrassed.
Marina, who hasn't acted in 15 years, is offered a role. Federica is terrified about the publicity it would bring.
Fans of Last Tango in Halifax will get what I mean when I say Federica's pulling a Caroline Elliot. She needs to get right with herself.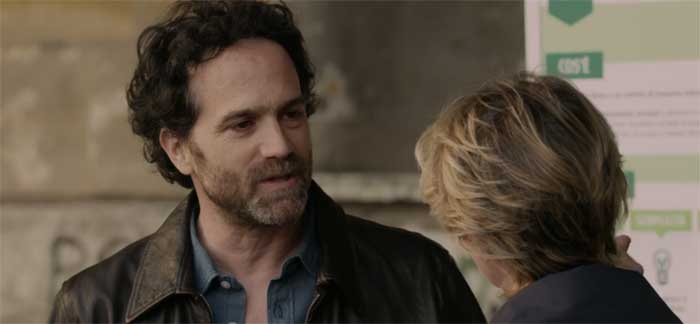 At this tense moment in their relationship, Federica runs into Marco (Fausto Maria Sciarappa) a man she was attracted to years ago. She begins an affair with him. (Oh, dear. Can you say The Kids are All Right?)
Marina discovers the affair, of course. There's a confrontation. Federica can't figure out what she's doing or who she wants to be with. Stay? Go? Mess things up completely? What will Federica do?
This song plays frequently in the film:
There were bells on a hill
But I never heard them ringing
No, I never heard them at all
Till there was you

There were birds in the sky
But I never saw them winging
No, I never saw them at all
Till there was you

There was love all around
But I never heard it singing
No, I never heard it at all
Till there was you
Do those lyrics apply to Federica finally improving her eyesight so she can see the beauty of the individual leaves on the trees (thank you Grey's Anatomy), or do they refer to the un-embarrassing safety of Marco? I'm guessing you can figure out the answer to that one.
Speaking of that song (from The Music Man), I'd never thought of it applied to the many women who later in life discover they actually prefer to be with a woman instead of a man. It's corny but it works.
Me, Myself and Her would have been a better film if Marco had never entered the picture. Surely a woman as intelligent and wise as Federica can reach a comfortable understanding of who she loves. Why is it so hard to get right with yourself? Maybe it's because Federica thinks it's about sex when it's actually about love.
Although I had issues with the film, the two stars do such a good job with their characters that Me, Myself and Her is charming and enjoyable.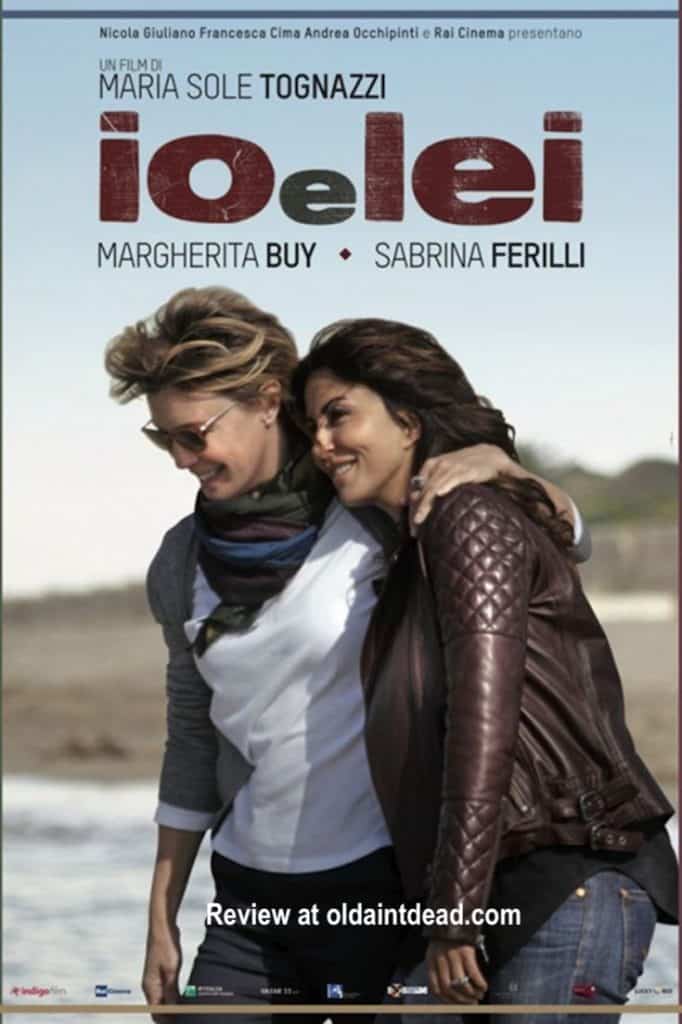 Maria Sole Tognazzi wrote and directed Me, Myself and Her. Tognazzi is an award winning director in Italy, and won an award for this film. It is always refreshing to find a film with two female lead characters and a female director. Right now, this one is available on Netflix, Amazon Video and iTunes.
Watch the Trailer for Me, Myself and Her