Rebecka Martinsson, the Swedish prosecutor with a troubled past, is back for a second series with a new actor in the lead role and 8 new episodes of mystery and life above the Arctic Circle.
Rebecka Martinsson, season 2, remains similar in many ways to the first season. The exception is that Rebecka is played by Sascha Zacharias. The change in lead actress gave the entire series a less edgy tone. When Ida Engvoll had the part, Rebecka was more mysterious and troubled, more animated, and more charismatic. Sascha Zacharias had some big shoes to fill.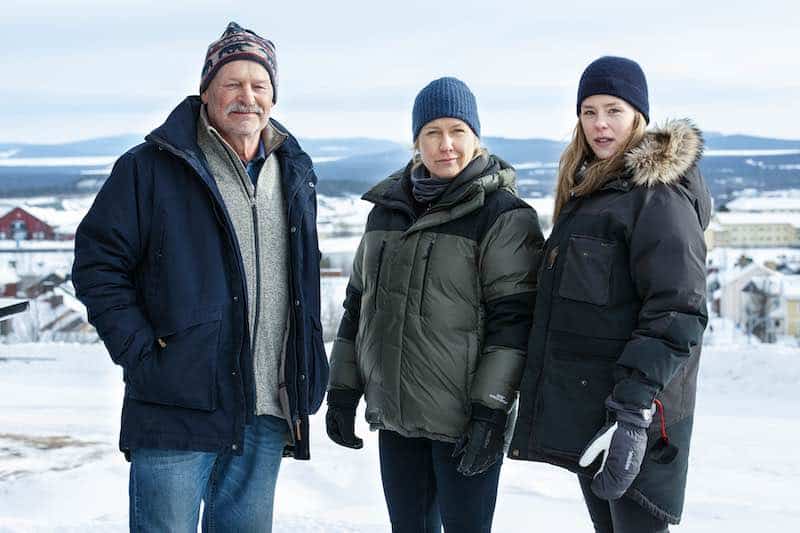 Otherwise, the series stayed much the same. It is based on stories by Åsa Larsson. Rebecka was living in Kurravaara. She was prosecutor on the team of police officers including Sven-Erik (Thomas Oredsson), Anna Maria (Eva Melander), and Tommy (Ardalan Esmaili).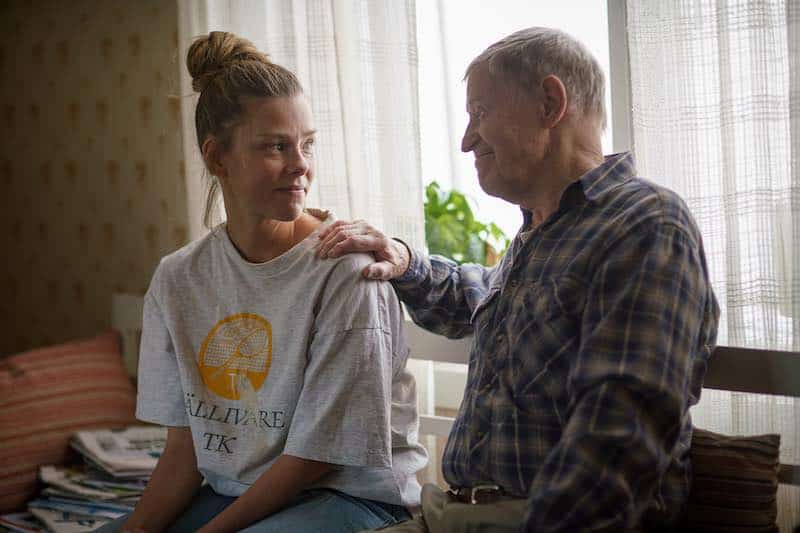 Rebecka still lived in her grandmother's house next to her grandfatherly neighbor Sivving (Lars Lind).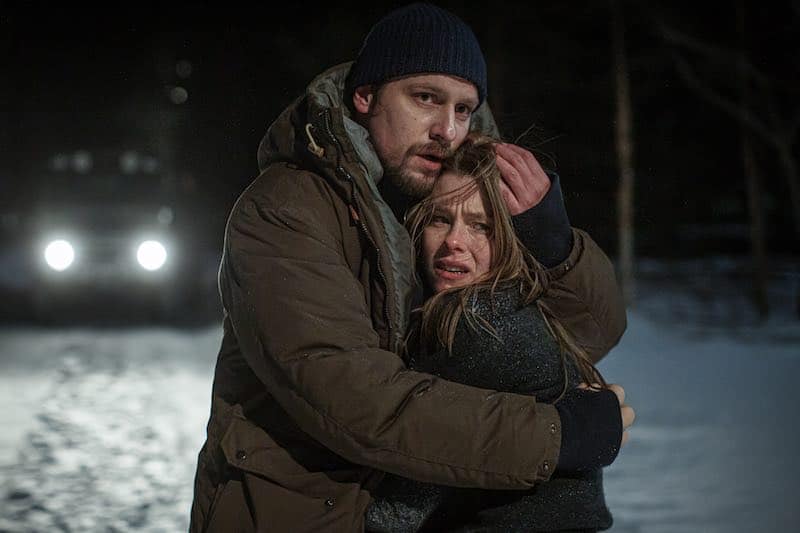 No matter how hard Rebecka and Krister (Jakob Öhrman) tried, they couldn't stay away from each other. Krister even had a steady girlfriend named Elin (Tove Edfeldt) as a shield between them. It didn't work well, and Elin knew it.
Season 2 was separated into 4 crimes, each with two episodes.
Reindeer Boy
These two episodes dealt with theft, murder, and intimidation within a Sami family who lived by herding reindeer. Various members of the family were cheating others. Buildings were burned, dogs were shot, and reindeer went missing.
These two episodes were shot in the summer when everything was green and lush.
Foundations
A body was found under a building being demolished. It was a girl who had disappeared years ago. Thomas Oredsson as Sven-Erik got to take the lead in these episodes. He investigated the case 16 years ago when the girl went missing. He was sure he knew who the killer was and he meant to prove it.
The Lie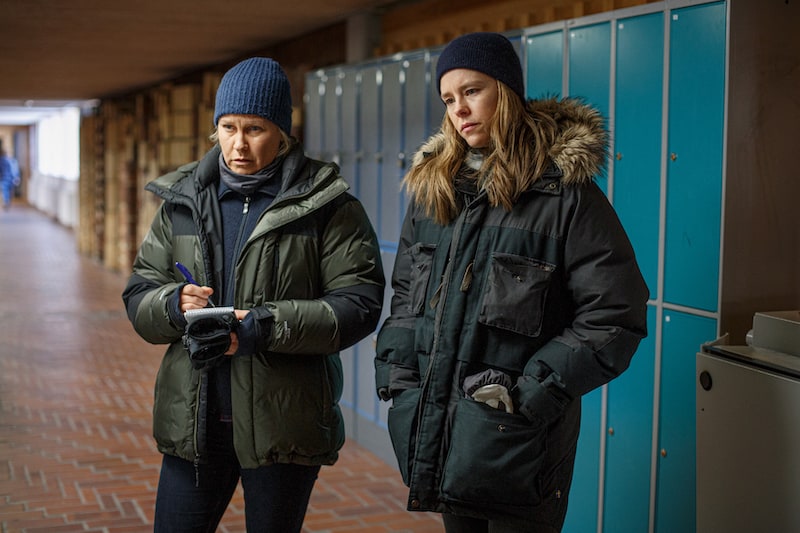 Drugs, drug traffickers, and chasing down drugs were the topic of episodes 5 and 6. These two episodes gave Eva Melander as Anna Maria a chance to be in the lead. Her daughter Lova (Agnes Westerlund Rase) was involved in situations where a kid overdosed, where drug transfers were discussed on the phone, and where she was put in danger. Lova was 17 and the usual tensions between a mother and daughter of 17 were there, adding to the drug crime situation.
Warning Triangle
In episodes 7 and 8, a woman and her two month old child were found frozen in their car on the road to Norway. They realized the woman had stopped in a blizzard to help someone and was put back in her car dead. Finding the car that had prompted the woman to stop, and the person driving it, was the crux of this investigation.
Overarching plot lines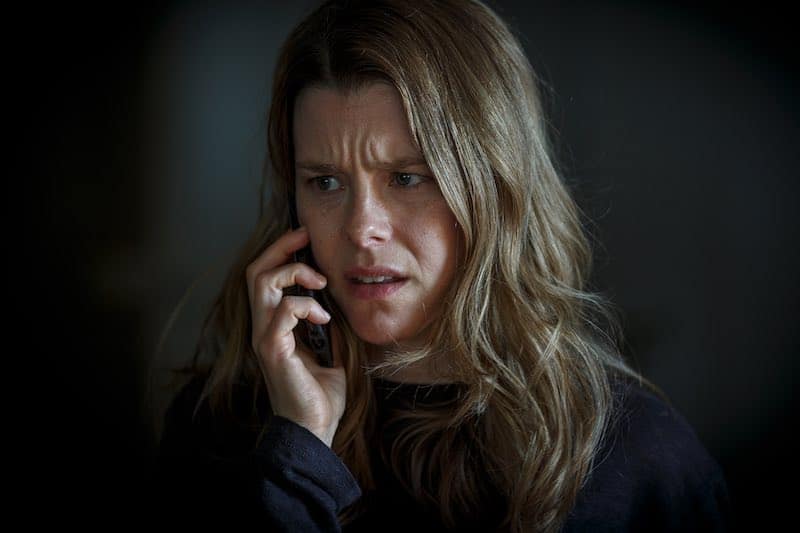 Season-long dynamics between the main characters held the episodes together. That's why it's a good idea to watch the episodes in order. In many ways, these personal relationships were the important parts of the story. Characters gained depth and life changing events unfolded.
Here are few hints about some of those story lines. There was sex and pregnancy, heart attacks and big surprises, car wrecks, home sales, revenge in Stockholm, promotions at work, and love in unexpected places. Most importantly to Rebecka, she dealt with her past in ways she had avoided before.
Themes of motherhood and parenting were dominant. There were also many tendrils about the enduring nature of love and how it affected people.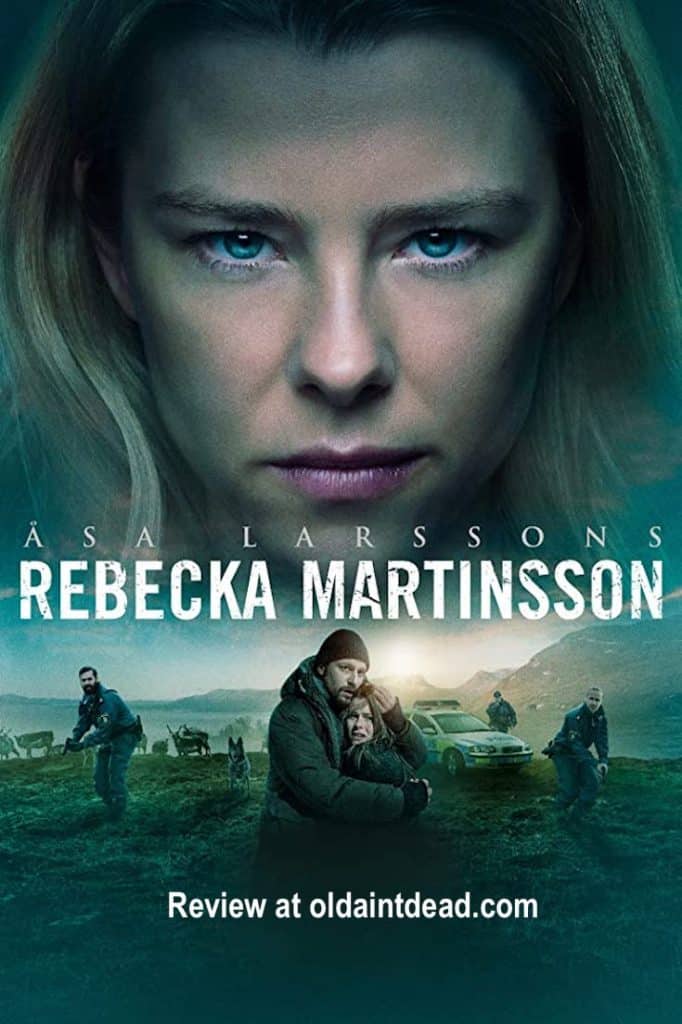 The second series of Rebecka Martinsson began on Acorn TV on July 27. Here's a preview.
Are you a fan of the series? Will you watch series 2?
Images courtesy of Acorn TV.