Love and Anarchy (Kärlek & Anarki) brings Swedish dramedy to Netflix with a woman led and woman directed series. Sofie (Ida Engvoll) goes to work in a failing publishing house with the task of moving them into the digital world and bringing them back to profitability.
Love and Anarchy (Kärlek & Anarki) is a 30 minute format, so one would expect comedy. And it is funny in places. It's also a serious look at the idea of being your own special self.
The humor comes from the folks who work in the publishing company. Caricature in many ways, they are Friedrich (Reine Brynolfsson) and Denise (Erdogan Gizem). Friedrich is the defender of the old guard. Denise is a lesbian and wants more content for women. The boss is played by Björn Kjellman. They are incompetent, cowardly, and have no business sense. No wonder they need Sophie.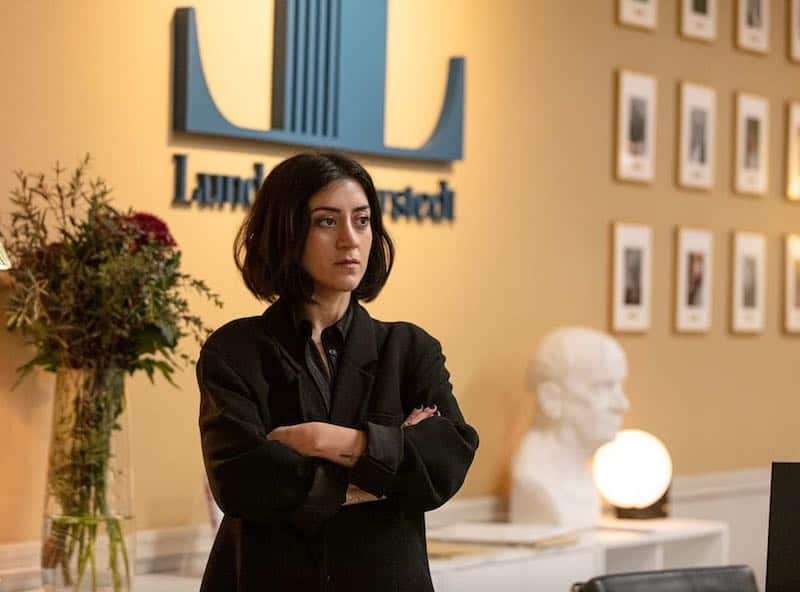 Besides Sophie, a young temp IT guy named Max (Björn Mosten) is added to the firm. Sophie, who is married and has two kids, is irritated by Max. But she soon grows attracted to him.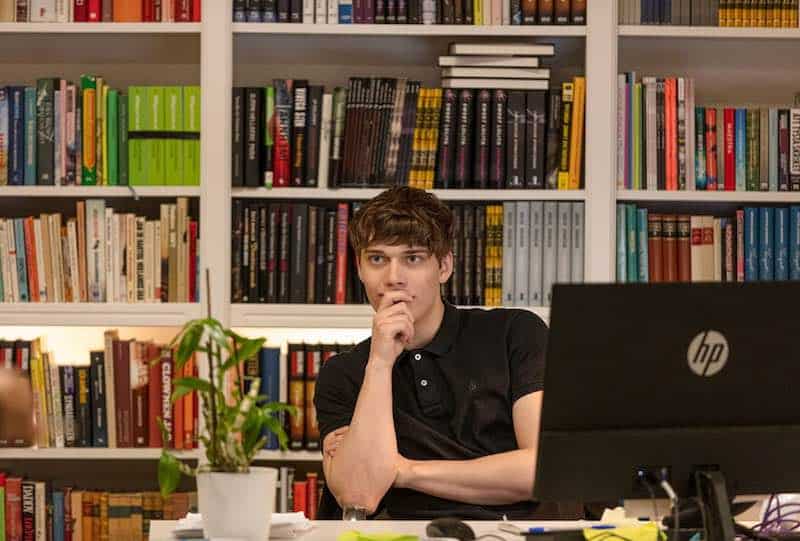 Sophie and Max begin a game. They assign ridiculous tasks to each other in order to win a prize. Most of the time the prize is a tube of lipstick. If you do whatever crazy thing the challenge is, you get the lipstick. Then you assign the other person a nutty challenge so they can win it back.
At first the game was harmless. As Sophie and Max became more involved, the game became powerful and developed themes of being true to yourself, standing up for yourself, being fearless, and doing what you love.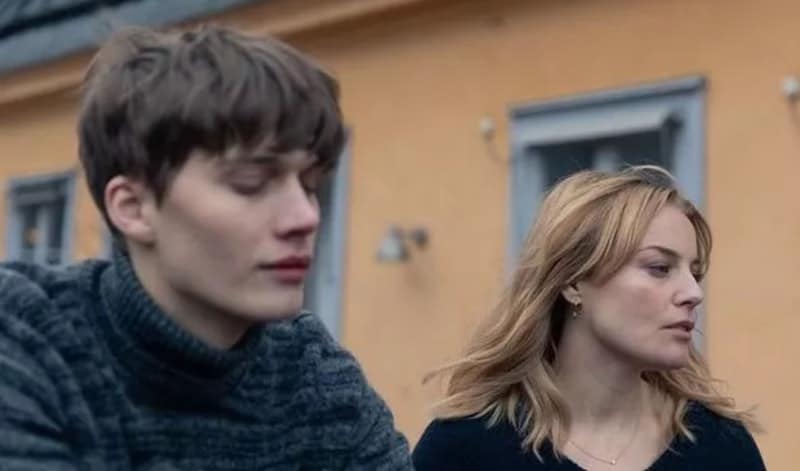 Mental illness was also a theme. Sophie's father had a mental illness. Sophie's husband (Johannes Kuhnke) hated her dad and was always implying that Sophie was headed for a psychiatric unit just like her dad. Her husband was an ass, which is probably why she was attracted to the much younger Max in the first place.
The interesting dynamics were between Sophie and her dad, Sophie and her daughter, and Sophie and Max. Even though this is a workplace comedy set in an office most of the time, it's Sophie's story.
I think this series has been underestimated by a lot of folks. I hope it gets a second season.
If this series is the reason Ida Engvoll wasn't in the lead role in Rebecka Martinsson season 2, I wish she could have done both. The series was directed and co-written by Lisa Langseth. The series is rated TV-MA, mostly for sex and nudity.
This is the trailer for Love and Anarchy (Kärlek & Anarki).
Are you going to give this Swedish comedy a try?