Season 1 of Queen Sugar was outstanding, engaging, enlightening, and demanding. It ended with a cliffhanger that could mean huge changes in season 2.
Rutina Wesley, Dawn-Lyen Gardner, and Kofi Siriboe star in Queen Sugar as the Bordelon siblings. They inherit a sugar plantation from their father (Glynn Turman) and struggle to bring it up to a level where it makes money.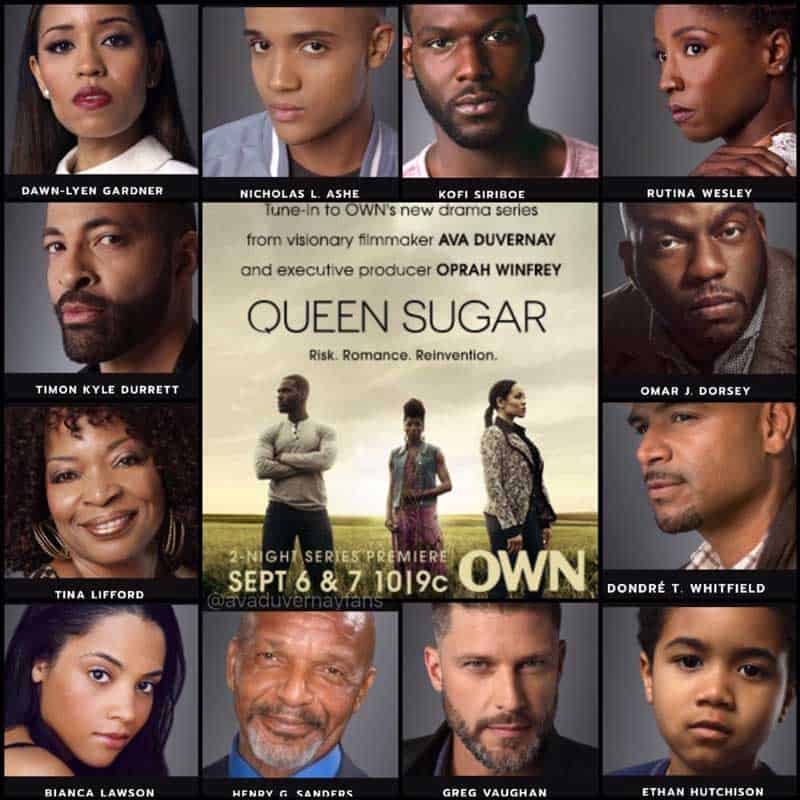 Nova Bordelon (Rutina Wesley) was the star of the series, in my opinion. I loved her character. She was grounded, sensible, kind, and loving. She practiced the voodoo she learned at her mother's knee and grew marijuana. She was a reporter who investigated racism in the police department and the injustices of for-profit prisons.
At the beginning of the series, Nova was having an affair with a married cop named Calvin (Greg Vaughan). When they split she moved on to a Black Lives Matter activist named Roberta (Ninja N. Devoe). These relationships were outside the family drama going on at the nearby Bordelon farm.
Nova was a helper to many people, sometimes putting herself in danger to help others. Nova's news stories about a juvenile offender named Too Sweet (Isaac White) did intersect with farm business.
Too Sweet was arrested for having one marijuana cigarette and 'resisting arrest.' He went to an adult prison with $10,000 bond – an amount he could never raise. He was beaten in the adult prison. His case would take years to go to trial because the public defenders office was underfunded. He was urged to take a plea and go to jail – for years. Thousands of young black men are incarcerated in for profit prisons every year using the same racist system designed to funnel black bodies behind bars.
Charley Bordelon West (Dawn-Lyen Gardner) was the older sister. She'd left Louisiana and the farm and married a successful pro basketball star named Davis West (Timon Kyle Durrett). Charley was a hard-edged business woman, her husband's manager, and a brilliant negotiator. They had a 15 year old son Micah (Nicholas L. Ashe).
Just before their father's death, Charley discovered that Davis had been using prostitutes while on the road with his basketball team. It went public in a scandal that cost them millions to resolve. Charley took Micah with her to the farm and became more involved in the life there while she figured out what to do about her marriage.
Charley thought she should be in charge of everything. She hired Remy (Dondre Whitfield) to advise her on running the farm, but often ignored his advice. She managed to convince Prosper (Henry G. Sanders) to manage the farm. She ignored his advice, too. She also ignored the wishes of her two siblings. She had money; she did what she wanted first and explained to her siblings afterwards.
Charley knew how to manipulate and finesse people to get her way in business dealings. But where her siblings were concerned, there was more bitter arguing and less finesse. There was tension between the siblings over all kinds of things. I kept thinking, she'll soften up. But she didn't in season 1.
Ralph Angel (Kofi Siriboe) was closest to the farm and knew more about farming than his two sisters. He'd just been released from of prison.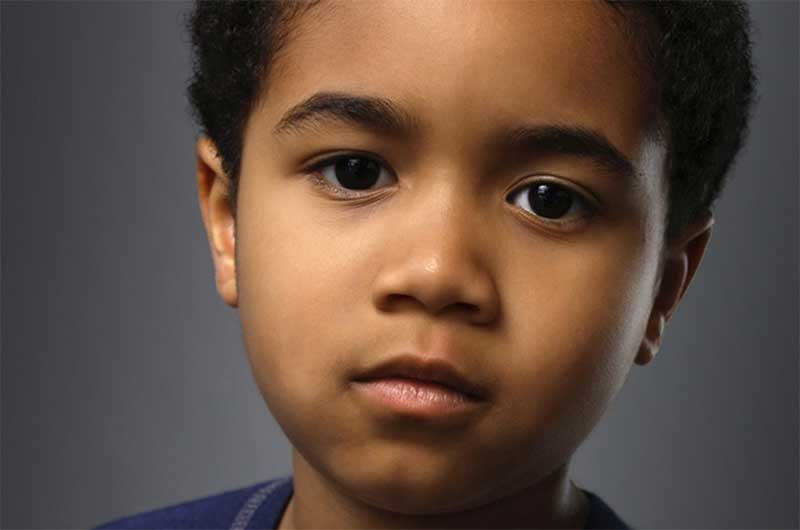 Ralph Angel's beautiful son Blue (Ethan Hutchison) had been under the guardianship of his Aunt Vi (Tina Lifford) during Ralph Angel's prison stay. Aunt Vi knew all the family history and was not in a hurry to turn over guardianship of Blue to his father until she trusted him again.
Vi was in a relationship with Hollywood (Omar J. Dorsey). Vi and Hollywood seemed the perfect couple for a long time, but their relationship turned out to be rocky too.
Blue's mother Darla (Bianca Lawson) lost custody of him because of drug use. She spent season 1 trying to prove herself as sober and responsible enough to see Blue again.
I loved that Blue's favorite toy was a Barbie doll and that Ralph Angel defended Blue's right to play with it.
Ralph Angel wanted to actually run the farm, not bring it up to profitability and sell it. Ralph Angel was the most important character in the story for many reasons. His problems made it clear how nearly impossible it is to come out of prison, be on parole, and succeed. His problems made it clear how little recourse a black man on parole has when he's been wronged by the system or by bastards around him. Watching the way he was denied loans, scapegoated and cheated by employers, disregarded by Charley, Nova and Vi, and disrespected by Remy and Prosper made it easy to understand his simmering resentment and anger.
Ralph Angel wasn't perfect. He made mistakes. So did everyone else. None of them were above reproach. But Ralph Angel had a whole social structure against him that made it harder for people to see his worth to the family and accept him as a good father.
The Bordelon family history included slavery, sharecropper farming, and land ownership. The family's history with the white farmers and sugar mill owners around them influenced their decisions.
I've outlined only some of the problems facing the Bordelon family. There were many more. This series is not short on drama!
The series is shown first on the OWN network. Season 1 is now on Hulu, which is where I watched it. Season 2 recently began on OWN. The series is woman powered all the way. Ava DuVernay and Oprah Winfrey produced. It's based on a book by Natalie Baszile; Baszile and DuVernay did most of the writing.
The all female directing talent for season 1 includes Ava DuVernay, Neema Barnette, So Yong Kim, Victoria Mahoney, Tanya Hamilton, Kat Candler, Salli Richardson-Whitfield, and Tina Mabry.
I absolutely recommend this series. It's part of the story of America that needs telling, and it's beautifully told here. It has great writing, great acting, great directing and multi-layered characters who make you care.