The Innocents is one of the most beautiful and touching films I have ever seen. It's set in 1945 Poland. A French doctor Mathilde Beaulieu (Lou de Laâge) is in Poland taking care of wounded French soldiers. She is called to a convent by a frantic nun. She discovers a number of pregnant nuns, all about to deliver.
The nuns were raped numerous times by Russian soldiers. They want to hide their pregnancies, hide their babies. They consider it a sin to be touched by anyone, even a doctor. The Abbess thinks the babies will shame their order.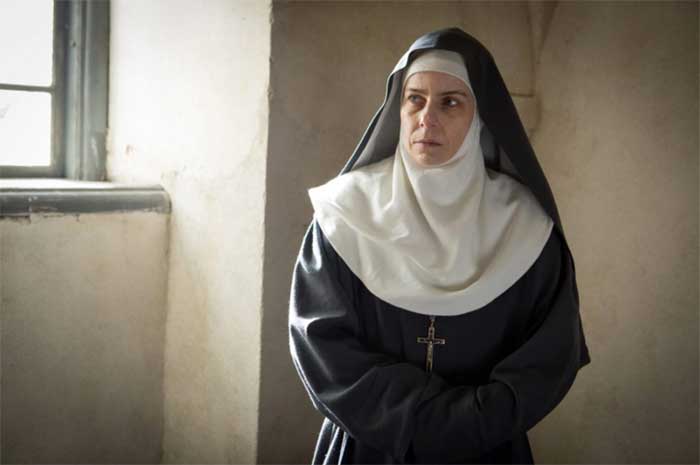 It takes a good bit of convincing and trust building before the Abbess will let Mathilde examine the nuns and help with the deliveries.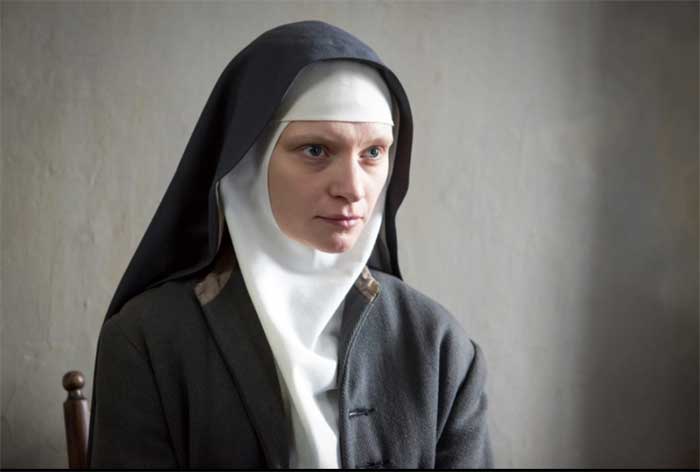 Sister Maria is persistent in breaking the rules and allowing Mathilde to care for the women. She pushes back against the Abbess at every turn. Eventually the sisters submit gratefully to Mathilde's care. Sister Maria and Mathilde become friends and Mathilde begins to see into the life of faith that the sisters live.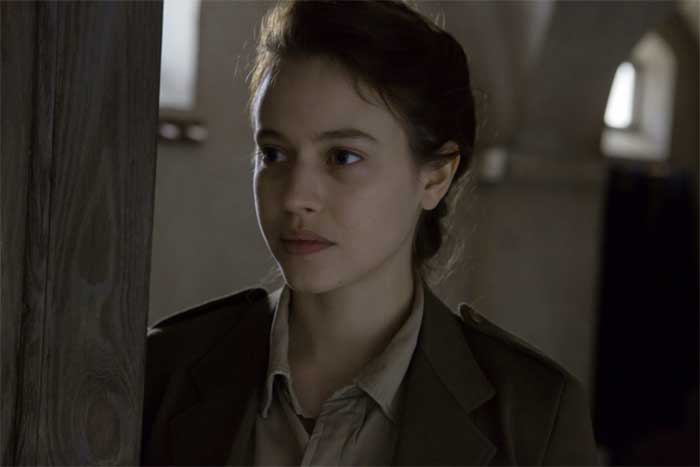 Everyone is changed by what happens when the doctor comes into contact with the nuns. So many horrific things happened in Europe and to the nuns in the previous years. But being around them gives Mathilde a sense of love and comfort that changes her as well.
The beauty in this film is watching the slow development in Mathilde, and in watching the way each of the nuns responds to giving birth and to their infants. How the Abbess reacts to the births is crucial to several of the babies.
The interpretation of faith by everyone in the convent changes as well. Many times there is discussion about how to stay strong and keep one's faith after what was suffered. Some succeed in finding a way, some don't. Is there a path to redemption after so much damage to the bodies and hearts of the nuns and of Mathilde?
Absolutely gorgeous direction from Anne Fontaine is what brings this film to the top of my list of great films. The camera studies each face, each heart, with deliberation and care. The outdoor scenes (filmed in Poland) of trees, muddy roads, and snow are beautiful. The scenes at night have a grainy, poorly lit quality that is chilling. It emphasizes the danger that Mathilde puts herself in by helping the nuns.
The pace is slow, but it works. The film is almost 2 hours long. It takes time to express all the complex emotions this film develops and explores.
The Innocents is in Polish, French and Russian. It was released in 2016. It's currently available on Amazon video, iTunes, YouTube and elsewhere. I absolutely recommend it.
Watch the trailer for The Innocents.