The Laundromat isn't a narrative. It isn't a documentary. It isn't a Vaudeville act. But it comes close to all those in an eccentric effort to explain the vast trail of emptiness behind the revelations in the Panama Papers.
The Laundromat manages to make its point thanks to the help of a long list of Hollywood greats who are willing to say a few lines for director Steven Soderbergh to get this battleship floating.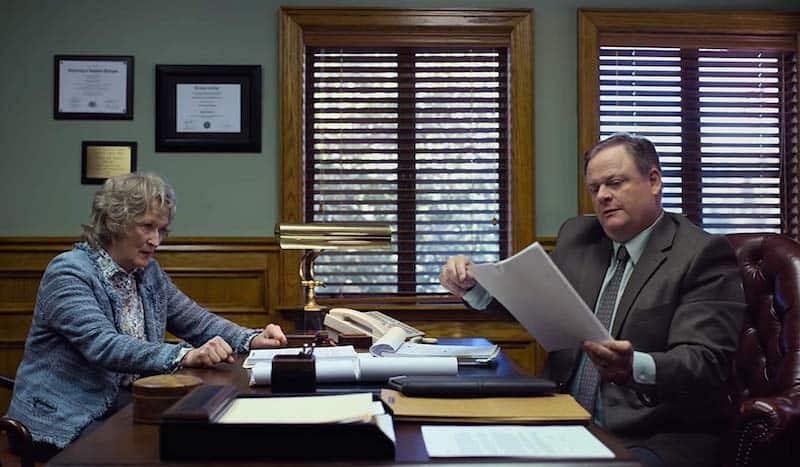 First up is Meryl Streep. Her character Ellen is meant to tie together numerous separate episodes in this story "based on true shit." She represents the 99% of us who get screwed over and milked dry by rich people every day.
Ellen and her husband Joe (James Cromwell) are on a tour boat that overturns. Twenty-one people die.
The boat's Captain Perry (Robert Patrick) and his business partner Matthew (David Schwimmer) discover that their insurance will never pay up because it consists of nothing more than a series of shell companies with no assets other than an ephemeral interconnected string of company names.
Breaking the fourth wall to explain all this smoke and mirror magic of big money are the heads of Mossack Fonseca, the law firm implicated in the release of the Panama Papers. Gary Oldman and Antonio Banderas play these smarmy rich guys. They gleefully describe how billionaires are made out of thin air, tax avoidance, shell corporations, and helpful tax laws in a few island nations and the state of Delaware.
Ellen thinks she can buy a condo in Las Vegas from realtor Sharon Stone with her insurance check. The insurance she isn't actually going to get. Anyway, her desire to live in Vegas introduces us to the Russians who move into town with cash and buy her dream condo first. Money laundering at work.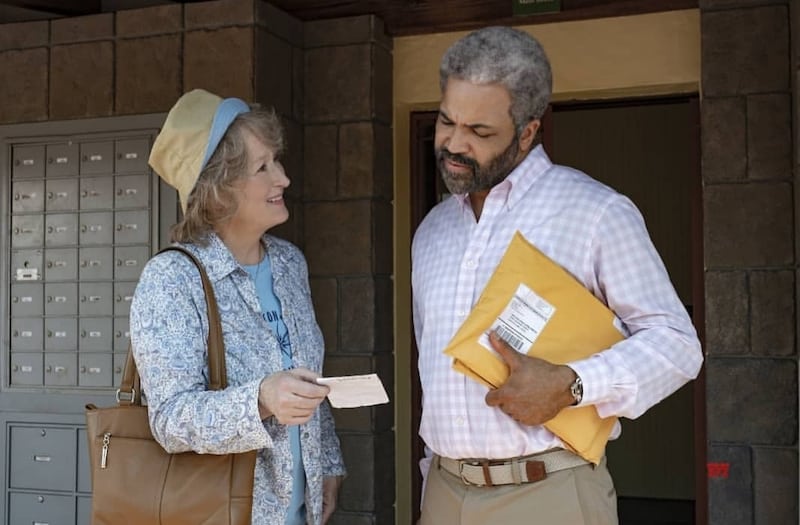 Ellen investigates. She goes to Panama and elsewhere. She unknowingly talks to money launderer Malchus Boncamper (Jeffrey Wright). She looks for someone real, someplace real, where she can collect what she's owed.
Mixed in with Ellen's quest we meet Sinaloa Cartel Leader (Gabriel 'G-Rod' Rodriguez), the African rich guy Charles (Nonso Anozie) and his family, the rich Chinese lady Gu Kailai (Rosalind Chao), and others who are willing to lie, steal, murder, blackmail, and bribe their own children to protect their house of cards and obscene wealth.
As we move further and further inside the law firm of Mossack Fonseca, Meryl Streep takes on another part. She becomes the company whistleblower who leaked the Panama Papers. Then she finishes up the gig by taking off all her wigs, brushing out her own hair, becoming Meryl, and standing like the Statue of Liberty as she makes a brief speech about broken tax laws.
This movie is so crazed and disjointed it almost works. It makes its point, I'll give it that. It uses character names like Italian Rich Guy, Mossack Fonseca Employee #3, and Doomed Gringo #1 to explain what's going down. The film is based on a book by Jake Bernstein [affiliate link] with a screenplay by Scott Z. Burns.
Take a look at the trailer. I have no idea if you'll love The Laundromat or hate it. But it has Meryl Streep. There is that.