The Lost Daughter takes an intimate and unflinching look at the contradictions and imperfections of motherhood. Maggie Gyllenhaal wrote and directed this touching and disturbing film based on a novel by Elena Ferrante. It's Gyllenhaal's first time directing. You can see it on Netflix.
The Lost Daughter puts an American college professor on a Greek island for a working holiday. Sharing her stretch of beach is a sprawling, noisy family from New York. She is Leda (Olivia Colman in the present and Jessie Buckley in flashbacks). Leda studies the young mother in the group, Nina (Dakota Johnson).
Leda sees herself in Nina. Her deep love for her child as well as her overwhelming need to be away from her at times. Using flashbacks, we look back on Leda's harried days as a young mother who longed to be recognized for who she was as a person.
Leda is 48, divorced, and chats on the phone almost daily with her daughters who are 23 and 25 now.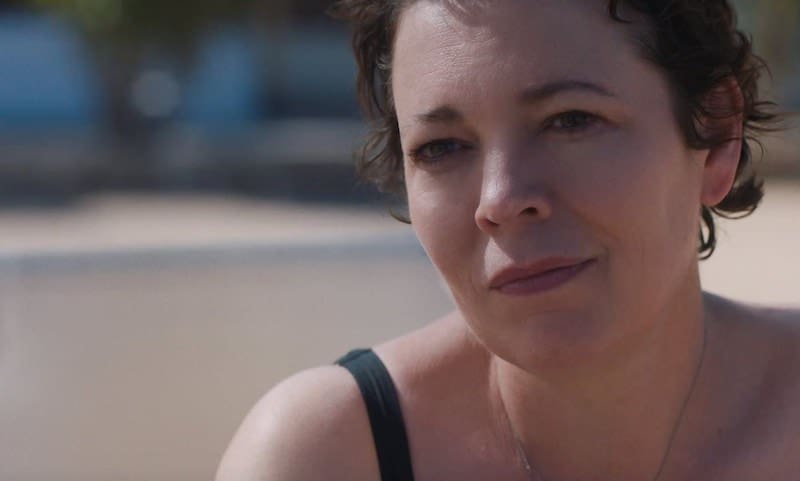 Leda can be charming one minute as she interacts with her host, Lyle (Ed Harris), or the young student working there for the summer, Will (Paul Mescal). Yet when one of the noisy New Yorkers, Callie (Dagmara Dominczyk), asks her to move further down the beach to make room for her tribe, she stubbornly refuses to budge. She was there first and she will not be dismissed as insignificant.
Maggie Gyllenhaal's low-key screenplay and intimate direction kept a discordant tension going for the entire movie.
When Nina's daughter wanders away, Leda finds her. She also finds the little girl's doll, which she keeps. The child cries and grieves for her doll, but Leda keeps it hidden. It's never clear why she wants this doll – perhaps she doesn't know herself. She cuddles it and cleans it.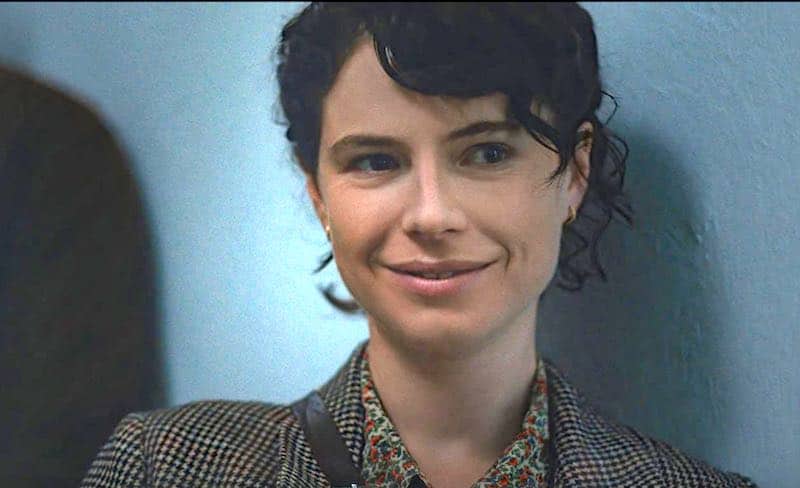 In flashbacks we see Leda's relationship with her own two daughters. She was both suffocated and thrilled by them. When Professor Hardy (Peter Sarsgaard) praised her work publicly at an academic convention, she left her girls behind and had an affair with the Professor. This lasted 3 years until she went back.
There were some sex scenes in the film between men and women, but the real intimacy was between Leda and other women. They connected on a deep level of understanding. They touched arms, shoulders, hair, kissed cheeks and hands, looked at each other in recognition. Sometimes it was SO intimate it was uncomfortable to watch, as if an observer had no business being there. Even as a young woman, when Leda and her husband (Jack Farthing) fed a couple of passing hikers, her sudden closeness to the woman hiker (Alba Rohrwacher) was almost disconcerting.
There is so much depth in The Lost Daughter. Depth about women. Their mothering, their friendships, their need to be independent persons, their love, their defenses. Olivia Colman, Jessie Buckley, and Dakota Johnson are brilliant as they explore these topics. They were perfectly cast. Maggie Gyllenhaal's low-key screenplay and intimate direction kept a discordant tension going for the entire movie.
I don't want to overhype the film, because it is different and a little difficult. The characters aren't always likeable. It isn't for everyone. But it's going to resonate, hard, with some people. Are you one of those people?