The Starling needs a pro vs. con scoresheet for its uneven story. The pros come in the form of a really lovely cast who make the material as good as possible. The cons are that the story is overly sentimental and employs knock-you-over-the-head symbolism to tell the tale. It's streaming on Netflix. There is a big spoiler ahead.
The Starling is an actual bird (well, a cgi bird, but you know what I mean). Lily (Melissa McCarthy) and Jack (Chris O'Dowd) are married and have a new baby. The big spoiler I mentioned is that they lose the baby to a crib death.
The remainder of the film is about how they struggle with the loss and the grief. It's been about a year since the loss. In that time Lily worked in a grocery store. Her strange behavior as an employee of the grocery store was mostly tolerated by her kind boss, Travis (Timothy Olyphant). A young guy who worked at the grocery store, Dickie (Skyler Gisondo), was a good listener for her.
Lily tried to move on by cleaning out her house and yard and planting a garden.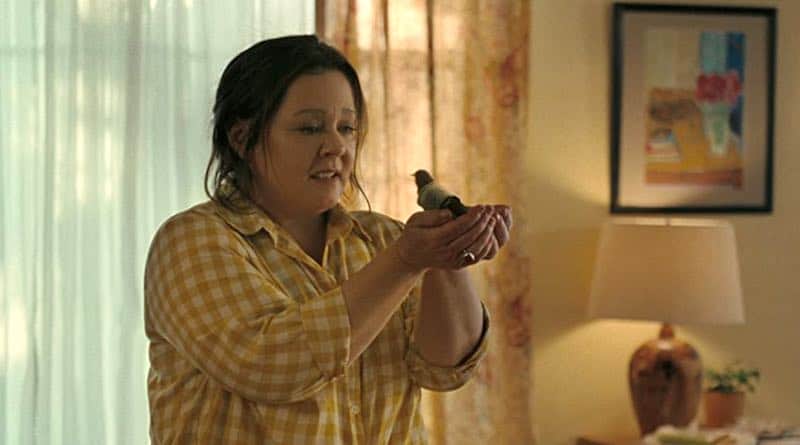 The garden was in the territorial zone of a starling nest and she was attacked by the bird every time she went into the yard. It became a war between the woman and the bird with some schmaltzy story tricks to help Lily learn to live with her loss.
Jack, on the other hand, was in a mental health institution trying to heal from his grief. Lily drove to the place once a week for group therapy with Jack. Some of the characters in the mental hospital included the patient Velma (Loretta Devine) and the art teacher (Daveed Diggs).
Jack's group therapist, Sherri (Laura Harrier) suggested to Lily that she needed a therapist of her own. She recommended Dr. Larry Fine (Kevin Kline).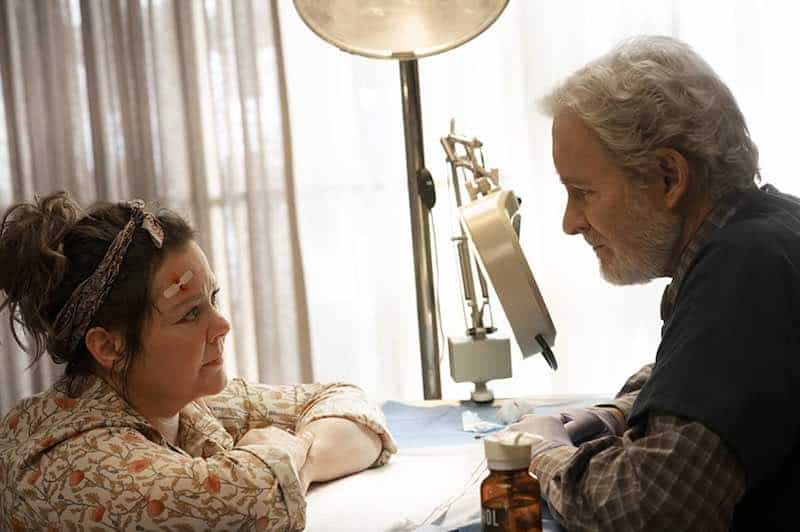 Except, Dr. Fine was no longer doing therapy. He was a vet taking care of animals. His nurse was Fawn (Rosalind Chao). But, of course, he couldn't resist "just talking" with the pet-free Lily whenever she showed up.
The film was directed by Theodore Melfi and written by Matt Harris. There was nothing subtle or deep about Lily and Jack's separate journeys toward acceptance of their loss. Even so Melissa McCarthy and Chris O'Dowd gave it their serious best as suffering parents. There was a warm, hazy glow of love over the entire story which gave it a heartwarming feel in spite of its shortcomings.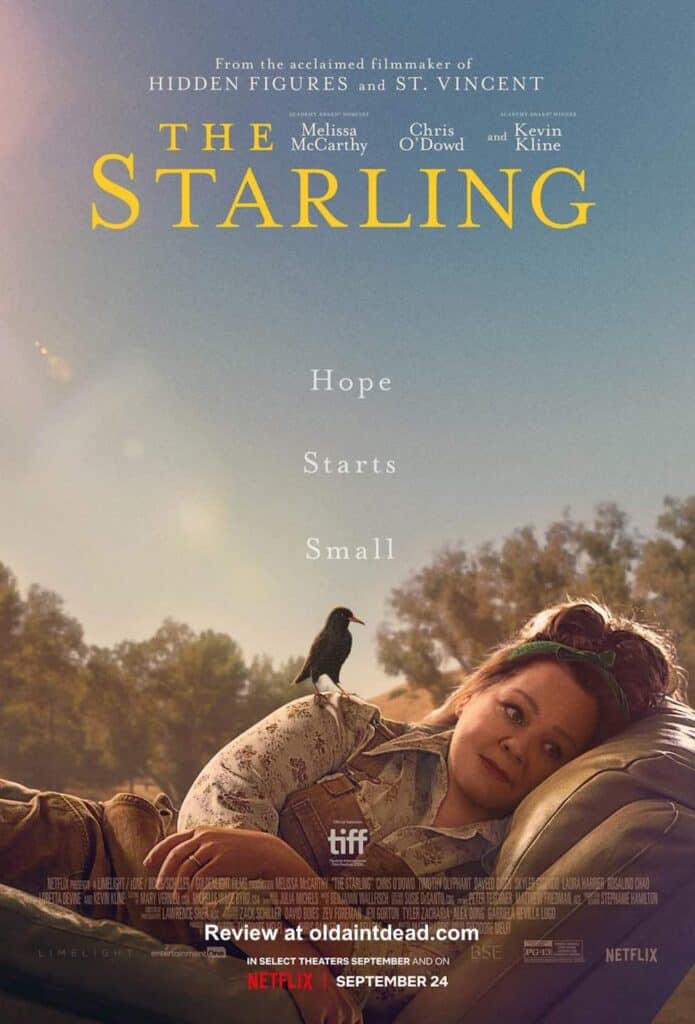 Here's the trailer.
If you watch this one, I'd like to know if you enjoyed it.