Shotgun Wedding is an action-packed goofball comedy that will make you laugh out loud. A destination wedding for Darcy (Jennifer Lopez) and Tom (Josh Duhamel) is about to happen on a private island in the Philippines.
Then the pirates arrive.
Yes, Shotgun Wedding has pirates. They arrive with masks and guns and demand 45 million bucks from Darcy's rich dad Robert (Cheech Marin) to let everyone go home alive.
But, wait. I skipped right to the action. Let's back up and talk about the wedding party.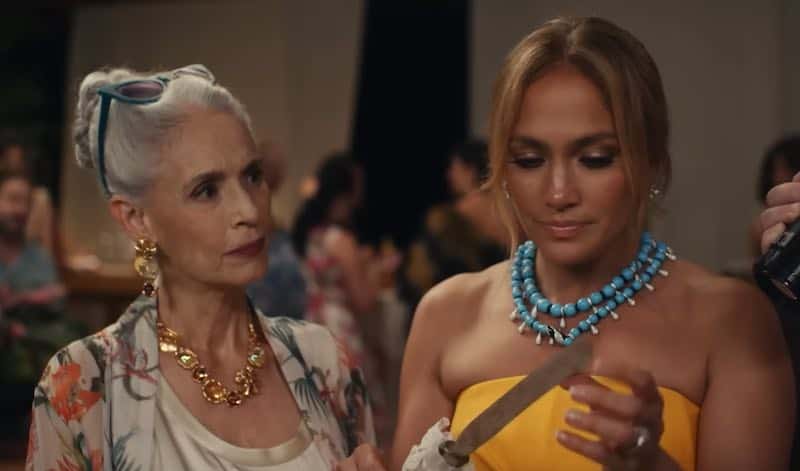 Darcy's mother Renata (Sonia Braga) is there. Alone. Meanwhile her dad is playing kissy face all day long with his plus one, Harriet (D'Arcy Carden). There's a bit of tension between the parents.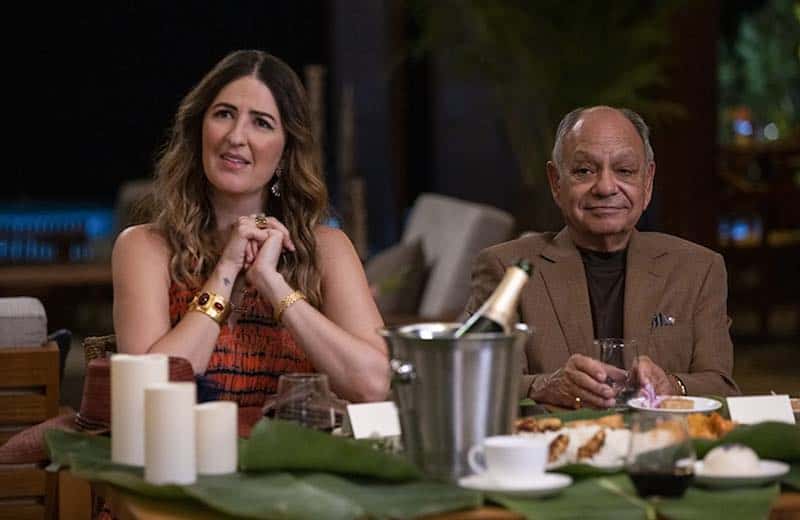 Honestly, I can see the gorgeous queen of #EldersRock Sonia Braga being Jennifer Lopez's mom. But Sonia Braga and Cheech Marin together producing Jennifer Lopez is harder to imagine. Oh, well, this is a comedy.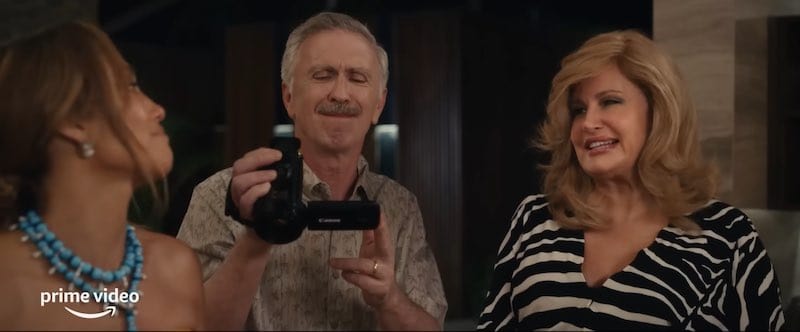 Tom's parents, Carol (Jennifer Coolidge) and Larry (Steve Coulter), are there. Jennifer Coolidge does some of her trademark funny stuff in this, but she gets to branch out a bit and pull some tricks that might surprise you. She brings her own wedding dress for Darcy to wear. (Just what every girl wants.)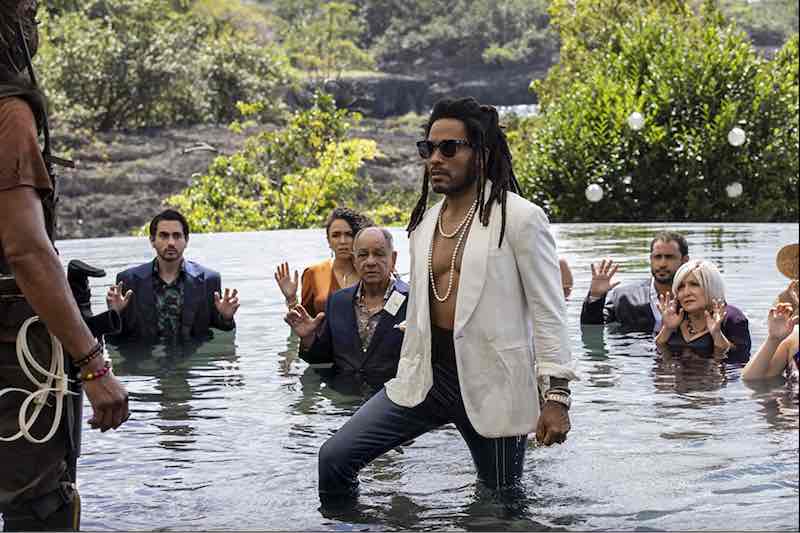 Those are some of the people they expected to be there. They weren't expecting Darcy's ex boyfriend Sean (Lenny Kravitz). He arrived with a flourish by helicopter.
They weren't expecting the pirates either, but that's a whole other thing.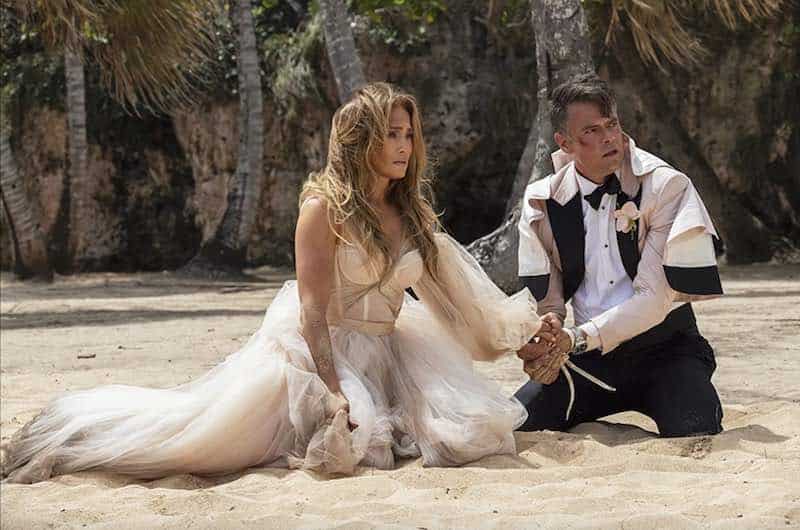 Once the pirates got there, the action began. It involved a slowly disintegrating wedding dress, golf carts, hand cuffs, hand grenades, guns, ziplines, speedboats, hairspray, helicopters, and cake knives. There were lots of great stunts as Darcy and Tom ran through the jungle and several secret places in the resort in an effort to free the hostages.
The hostages were held in the swimming pool. I hope the weather was warm while all those brilliant actors stood in water and got pruney.
Overall, this movie was nothing more than a dumb, screwball comedy. A very funny dumb, screwball comedy. Jason Moore directed it.
I actually kind of loved it. If you watch it, I hope you do, too.