Showtrial is partly police procedural and partly courtroom drama. In only 5 episodes, directed by Zara Hayes, we see the crime, the police work, and the trial. After it's all done and done, we still aren't sure the right person was convicted of the crime.
Showtrial begins when a college student, Hannah (Abra Thompson), goes missing.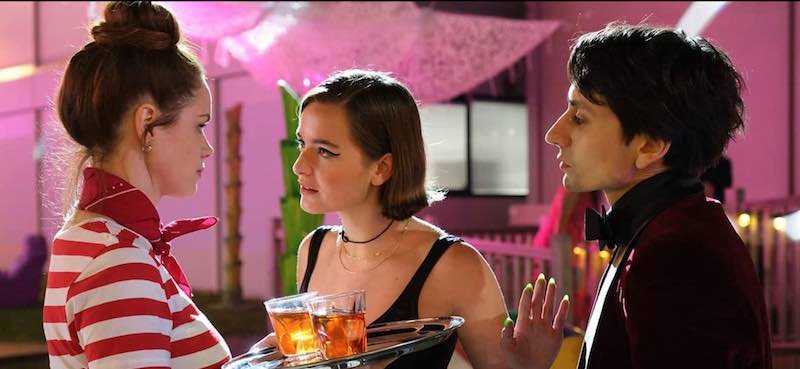 The night Hannah disappeared, she'd been working at a college ball. She argued with Talitha (Celine Buckens) and Dhillon (Joseph Payne) that night. Threatening texts were sent.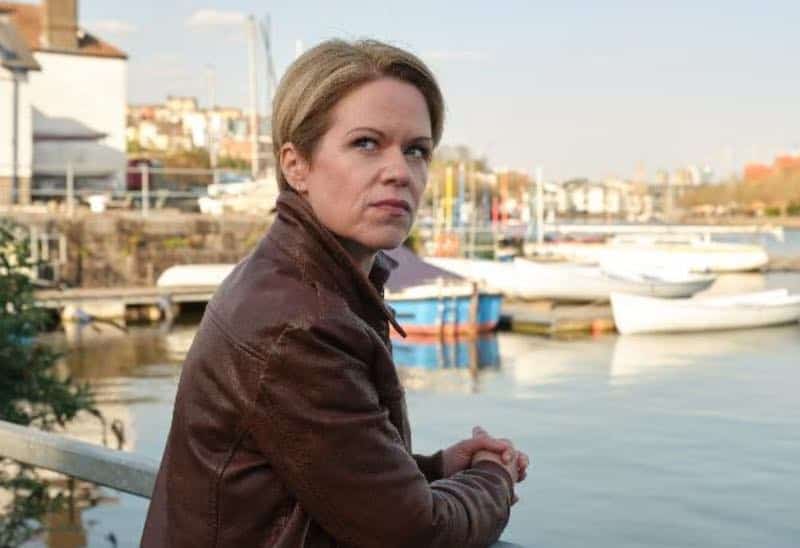 Hannah's body was found in the water after a couple of days of searching. The cop who got the case was DI Paula Cassidy (Sinéad Keenan).
Because of the threatening texts, Talitha was the first person they suspected. Her father was a rich developer (James Frain). Talitha refused to talk to her parents or use their help in getting a solicitor.
Talitha's appointed solicitor was Cleo (Tracy Ifeachor). There was a lot going on in this complicated story, but Cleo and Talitha became the heart of everything that followed.
The performance from Celine Buckens was a tour de force.
Soon the police arrested Dhillon, too. Not only did Talitha come from a well known family, Dhillon's mother (Lolita Chakrabarti) was an elected official. The media went nuts over the case.
Eventually both Talitha and Dhillon were charged with the murder. Both were tried at the same time. Talitha's solicitor was Emma Hemmings (Lu Corfield) – dad's money finally made an impact. Cleo was still there as junior solicitor, a crucial choice in the outcome.
When the trial was over there were still twists and turns that made you question everything you'd seen. The performance from Celine Buckens was a tour de force. Thematically, the series dealt with class bias, mental health, police bias, power, grief, sexual abuse, and honest justice. Somehow they did all this in only 5 episodes and it all made sense and hung together beautifully.
Showtrial isn't the greatest British courtroom drama ever, but it's an interesting one.
You can see the series in the U.S. on Sundance Now or AMC+.