The Legend of Molly Johnson (originally titled The Drover's Wife) is a passion project from Leah Purcell who wrote, directed, and starred in this Australian story.
The Legend of Molly Johnson is set in the Australian outback in the 19th Century. It's a human story of family and survival, but it's also a story of colonialism and the destruction of aboriginal peoples.
We meet Molly Johnson (Leah Purcell) in her rickety cabin with her four children. She's pregnant and a crack shot with a rifle.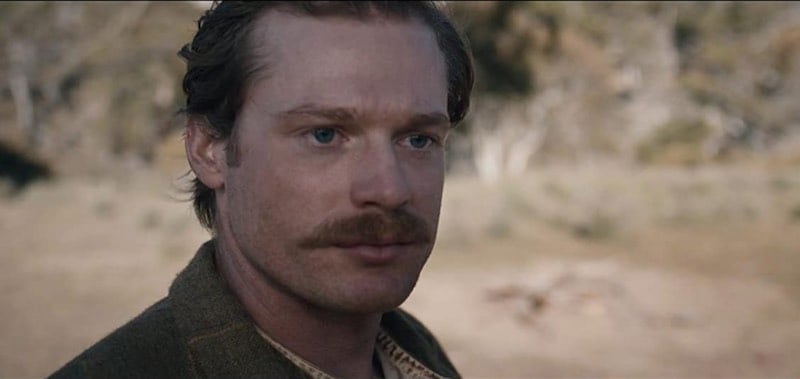 When hungry strangers arrive, Molly shares her food with them. They are Sergeant Klintoff (Sam Reid) who is going to bring law and order to the nearby township. With him is his wife Louisa Klintoff (Jessica De Gouw), a budding feminist. In one way or another, Molly's future is connected to this couple.
Molly tells them her husband, a drover, is due home any day from running sheep in the Snowy Mountains. She tells everyone who stops at her homestead this story.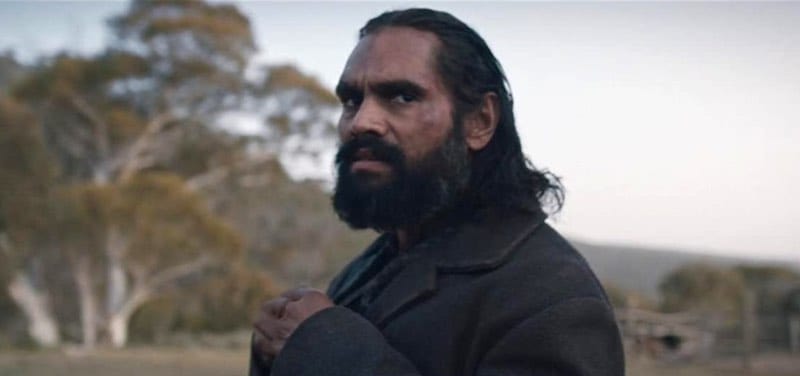 Soon the sergeant is chasing a supposed killer, an aboriginal man. Yadaka (Rob Collins) shows up at Molly's cabin. He looks like the man they are after. She lets him stay a few days.
Molly's secrets begin to come out. Yadaka knows some of them. He participates in some of what Molly does that is both dangerous and against the law. He befriends Molly's oldest, 13 year old Danny (Malachi Dower-Roberts), and teaches him to throw a spear.
I don't want to reveal more of the story, because it unrolls slowly as you learn more and more about Molly. I will say there's violence, injustice, and tragedy in her future.
Special care and love is given to the cinematography of the area. Beautiful scenery shots are used frequently. Some of the images seemed superfluous to me at first, but I later came to think they were representative of aboriginal stories and culture. The same is true for the songs Molly sang.
Australia and New Zealand have done a good job confronting the violence and horror of colonialism in movies. Films like The Nightingale, Cousins, and White Lies come to mind. The Legend of Molly Johnson joins that group.
The film is streaming on Hulu.