GLOW begins June 23 on Netflix. Before we talk about stars, take a look a who's making this comedy.
GLOW is executive produced by Liz Flahive (Homeland, Nurse Jackie), Carly Mensch (Orange is the New Black, Nurse Jackie), Jenji Kohan (Orange is the New Black, Weeds) and Tara Herrmann (Orange is the New Black). These women have all made me very happy in the past. I'm trusting them with my future and GLOW.
Here's the series synopsis: "Inspired by the short-lived but beloved show from the 80s, GLOW tells the fictional story of Ruth Wilder (Alison Brie), an out-of-work, struggling actress in 1980s Los Angeles who finds one last chance for stardom when she's thrust into the glitter and spandex world of women's wrestling. In addition to working with 12 Hollywood misfits, Ruth also has to compete with Debbie Eagan (Betty Gilpin), a former soap actress who left the business to have a baby, only to be sucked back into work when her picture perfect life turns out not to be what it seems. At the wheel is Sam Sylvia (Marc Maron), a washed-up, B-movie director who now must lead this group of women on the journey to wrestling super stardom."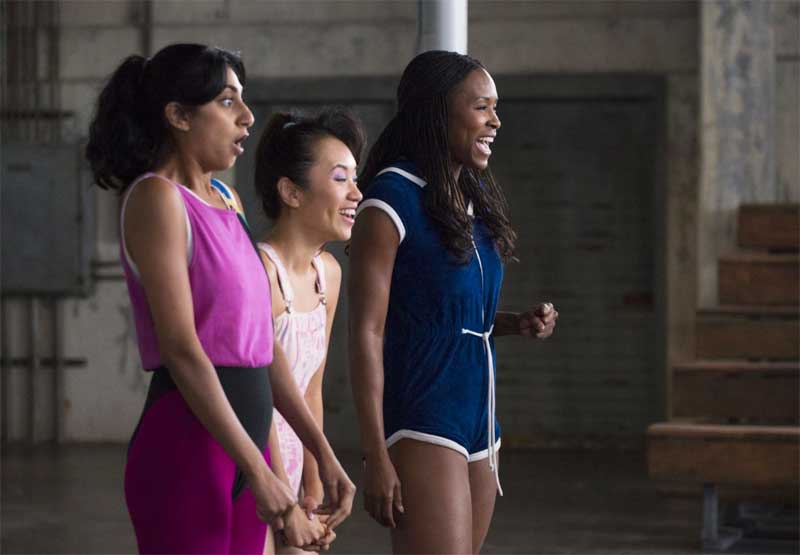 If Alison Brie and Betty Gilpin aren't enough star power for you, the cast of GLOW also includes Ellen Wong, Britt Baron, Kimmy Gatewood, Rebekka Johnson, Laurie Francene Kinzer, Sunita Mani, Sydelle Noel, Gayle Rankin, Kia Stevens, Jackie Tohn, and Britney Young.
Oh, dear reader, that is a long list of women's names!
Liz Flahive and Carley Mensch are doing the majority of the writing. I don't see the full list of directors yet, but what few are listed include some women.
Do I even need to mention that I'll be watching this one? Will you?