Parched is from India. It's the story of four women and their difficult attempts at liberation from the patriarchy. The film was written and directed by Leena Yadav.
The film is set in the rural landscape of Gujarat, India. It traces the tale of four ordinary women: traditional Rani (Tannishtha Chatterjee), a young widow; lively Lajjo (Radhika Apte), who lives in an abusive marriage; outcast Bijli (Surveen Chawla), a dancer and prostitute who becomes friends with Rani and Lajjo; and Janaki (Lehar Khan), a young teenager in a miserable arranged marriage to Rani's son Gulab (Riddhi Sen).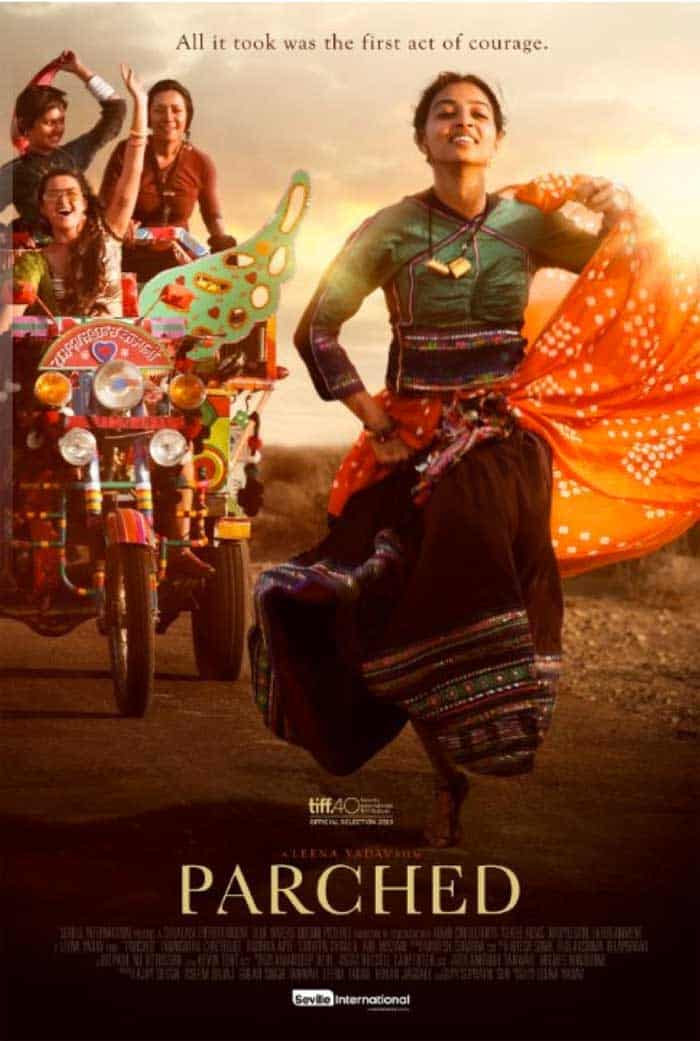 Parched deals with discrimination and violence against women. But it also looks at the bonds between women. In an interview at Business Standard, Yadov said, "For me, the loveliest parts of the movie are the light-hearted interactions between Rani, Lajjo and Bijli. Parched celebrates the small joys that even the most oppressed women enjoy in female company."
In every mention of the film I found, Academy Award-winning cinematographer Russell Carpenter is credited with giving the film a beautiful look and color palette.
Parched is in Hindi with English subtitles. The film will be in theaters in mid-June. It can be preordered on DVD from Wolfe Video. It will be available as video on demand in August.