9-1-1 is an excellent new show from Fox. It's about 9-1-1 operators, paramedics, firefighters, and police officers who deal with life-threatening situations. I've thought about why I like it so much and decided a list is in order.
1. Connie Britton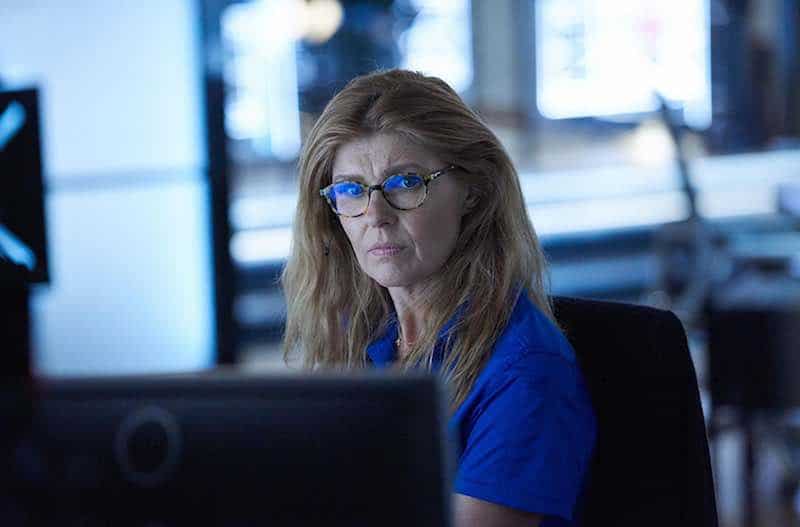 Connie Britton as Abby is the nominal star of the show, and she was the original draw for me to start watching. Her character is a 9-1-1 operator. She's not like any character you've ever seen Connie Britton play. She's calm under pressure at work but shy and unsure about herself personally.
She's caring for her mother (Mariette Hartley) who has dementia. She's assisted by health care aids such as Carla (Cocoa Brown) who are women of color. Abby treats them as friends, but we're still seeing a woman of color in a low paying job.
Abby is surrounded via phone by all sorts of first responders. She slowly becomes part of their community and meets them in person.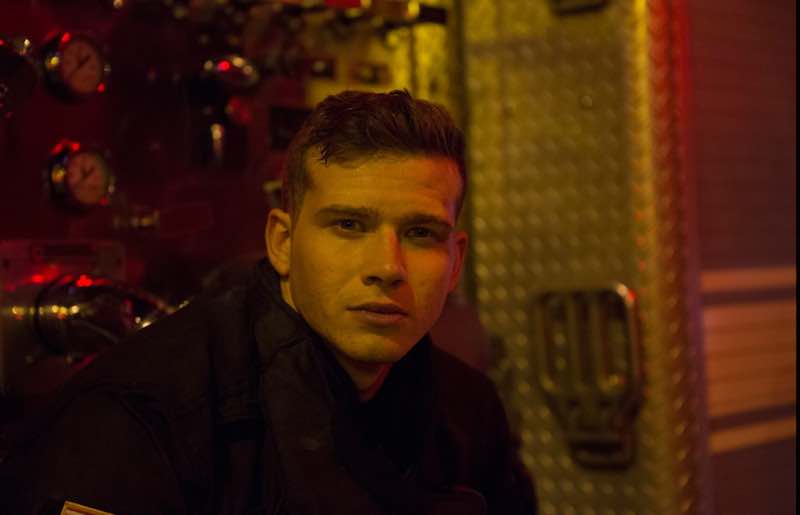 Abby's crushing on a young firefighter named Buck (Oliver Stark). Abby and Buck have many intimate phone calls and rely on each other for advice but are afraid to meet in person. He doesn't know what to do with a woman except have sex and she's a lot more woman than he's ever tried to get to know.
2. Diversity in Many Ways
Health care workers aren't the only women of color in the series. Some are in powerful and influential jobs. There is inclusion in all aspects of the show, including sexuality.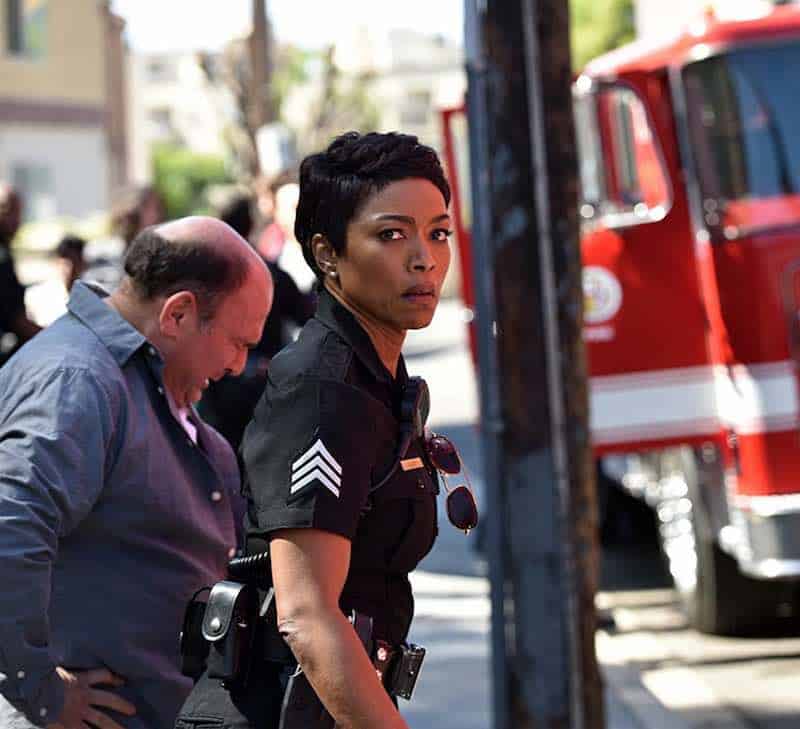 Angela Bassett plays Athena, a cop. She's smart and tough and totally fabulous as only Angela Bassett can be. She's married with two kids and a husband (Rockmond Dunbar) who just came out as gay. She's none to happy about that.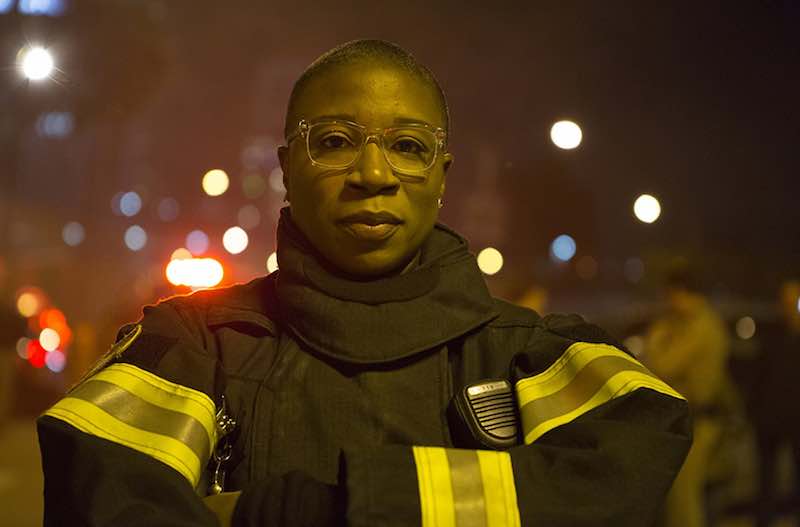 Aisha Hinds plays Hen, a firefighter. She's on every emergency call that comes into the firehouse. She's also a lesbian with a wife (Tracie Thoms) and a kid. So far her character seems kind and empathetic. She's also courageous.
There's an Asian firefighter named Chimney (Kenneth Choi).
Abby calls on a medically expert 9-1-1 operator (Alice Kina Diehl), who is in a wheelchair, to help her with an emergency tracheotomy.
Abby's mom wandered off and was gone for hours. Three burly tattooed Hispanic men who looked like gang members brought her to a hospital. Abby spoke with them and one told her in the kindest possible way that it wasn't going to get any easier with her mom based on his experience with his grandmother. Going against stereotype in this scene was brilliant and powerful.
I think 9-1-1 is doing an good job in the inclusion department. All that's missing is a transgender character (played by a trans actor, of course.)
3. The White Dude in Charge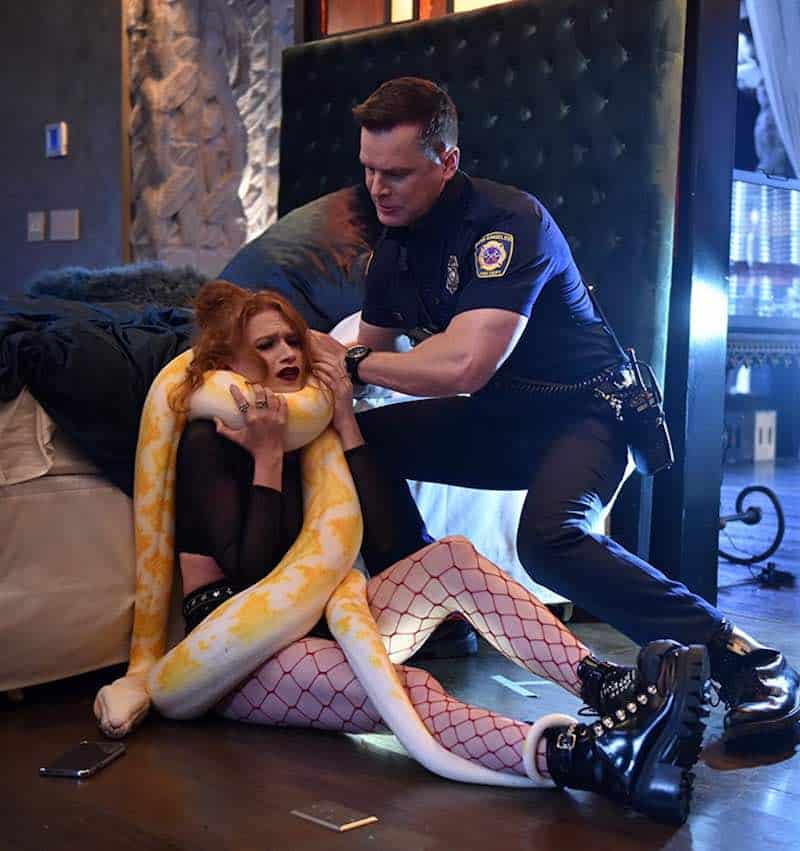 Yes, it's a white guy as the boss.
Peter Krause plays Bobby. He's the chief in the firehouse.
Bobby is more helpful and sympathetic than pushy and entitled. He offers wisdom to his workers. He has some horrific experiences and losses in his backstory. He brings many regrets and demons with him. And he's an alcoholic.
4. Behind the Camera
9-1-1 was created by Brad Falchuk, Tim Minear, and Ryan Murphy. Most of the other writers on the series are male as well. But there are several women directors: Gwyneth Horder-Payton, Barbara Brown, and Maggie Kiley so far. The rest of the behind the scenes jobs, while far from 50% female, do have women's names scattered about in various jobs. There should be a lot more women's names, especially as writers, but there are some.
5. The Crazy Storylines
I've enjoyed the wild and crazy things these characters get up to. The firefighter Chimney gets a metal rod through the head in one show. The cop Athena is nice to a woman so the woman decides to cut out Athena's heart and put it in her boyfriend because he isn't a nice guy.
Plenty of wrecks and fires and other high drama come along in 9-1-1, but it's also kind of funny and fun at the same time.
I don't know if 9-1-1 will be a big hit or get renewed, but I'm enjoying it. A fantastic strong cast, a commitment to be inclusive, and interesting weekly adventures keep me tuned in.