A few quick looks at this and that today. Two new TV series started this week, The Fix and The Village. I found a movie about two women in their 70s who fall back in love after not seeing each other for 50 years. It's called For 80 Days (80 egunean).
The Fix
The Fix is a legal drama starring Robin Tunney as a prosecutor and Adewale Akinnuoye-Agbaje as the man she failed to convict of murder in the past. Eight years after that trial, another woman close to him dies. Tunney's character comes out of retirement to work on the case.
I thought the premier episode set up the characters with enough detail to be interesting and gave an opening salvo as to what the storyline would include.
Created and produced by Marcia Clark, it looks like the kind of tense, plot-driven narrative she's taken to writing these last few years. Of course, when she writes about a white woman trying to convict a Black man, it's hard not to make comparisons with her most famous case as a lawyer.
Others in the cast include Merrin Dungey, Scott Cohen, Marc Blucas, Taylor Kalupa, and Mouzam Makkar.
The Village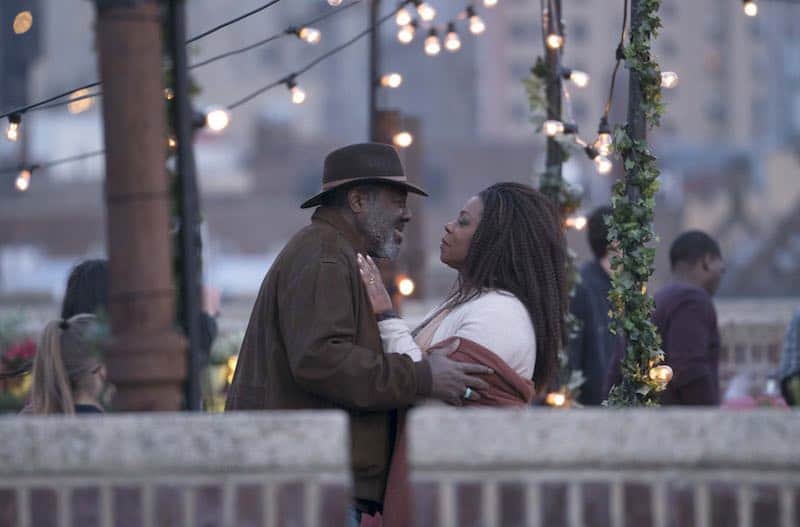 The Village premiered following This is Us and looks to be the same type of emotional, character-driven storytelling.
The series has a great cast, lead by Lorraine Toussaint and Frankie Faison as the owners of an apartment building called The Village. There's a big, diverse group of characters set in various ways in and around the apartments. Among the cast are Warren Christie, Michaela McManus, Jerod Haynes, Dominic Chianese, Daren Kagasoff, Grace Van Dien, Moran Atias, and Lois Smith. A three-legged German Shepherd also has a part.
In the image up at the top you see Michaela McManus and Grace Van Dien as mother and daughter.
I thought the first episode was excellent.
For 80 Days (80 egunean)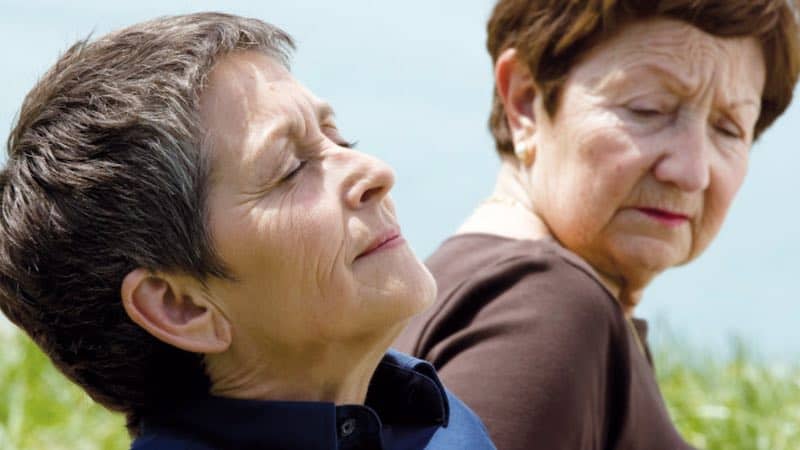 For 80 Days (80 egunean) is a Basque film starring Itziar Aizpuru and Mariasun Pagoaga as two women who loved each other as teens. They lived separate lives as adults. Axun (Aizpuru) married. She has a husband at home and a daughter who lives in America. Maite (Pagoaga) became a musician and lived openly as a lesbian.
Now in their 70s, they meet again by chance as they visit the hospital to sit with sick relatives and friends. The attraction is still there. They inch toward each other for each of the 80 days they visit the hospital. It's a sweet and slow-moving romance with some serious complications on Axun's side. It's thrilling to me to see women in their 70s in love and treated as vibrant sexual beings by the filmmaker.
The film is available on Amazon Video and Vudu. It's appealing because of the age of its characters. There's a surprise twist at the end.