Hope Gap tells of the breakup of a 29 year marriage. The script is an ear wowing flow of rhythm and poetry. Annette Bening as the wife, Grace, does an amazing job delivering on the poetry and pain of the story – she's simply brilliant. You can see Hope Gap on Prime Video.
The film was written and directed by William Nicholson. It's essentially a three-hander with Grace, her husband Edward (Bill Nighy), and their son Jamie (Josh O'Connor).
Since this is a British film, I hope to see Annette Bening get at least a BAFTA nomination for her performance.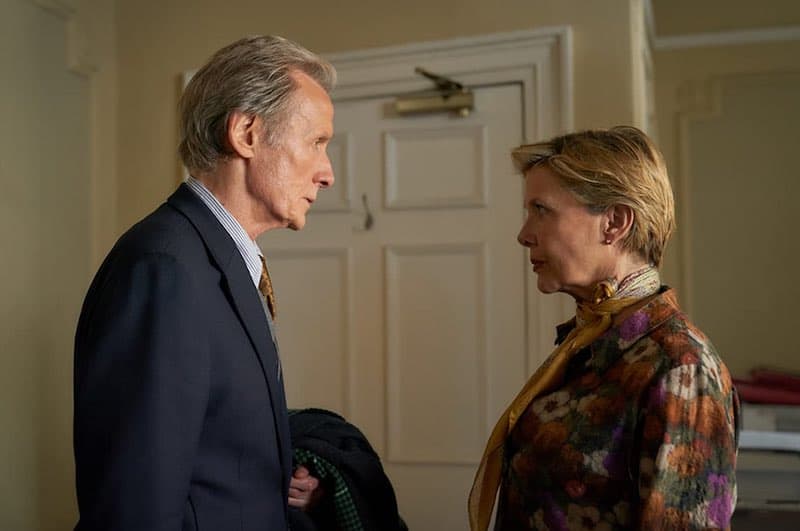 Grace is not a nice or kind person. On the surface she seems like a kind and cheerful person, but she's subtly malicious and cruel. She delivers the most cutting remarks as if they were merely conversational statements.
She physically abuses Edward and calls it "going at him." She promises to stop, but it sounds like a promise that has been heard before.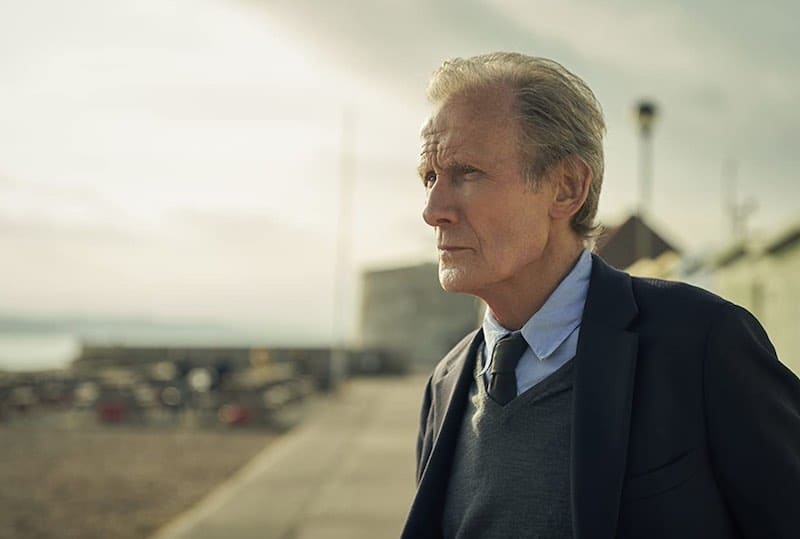 Edward is a gentle soul. He's tried for 29 years to be what Grace wants and he cannot do it. He finally calls it quits.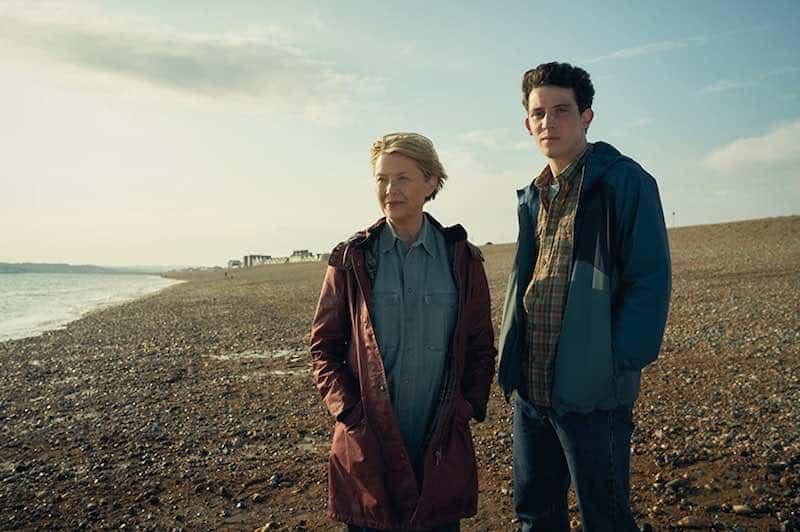 Jamie is grown and works in the city. When his mother falls apart because Edward leaves her, he comes home on the train every weekend to the seaside town where his parents live perched high on a chalky cliff. (The film was partly shot in Seaford, East Sussex.)
Like many children of divorced parents, Jamie is pulled between them. He's asked to deliver messages, take sides, make it change. He should stay in the city and let the two of them work through it, but he's tied to his mother in ways that don't seem particularly healthy.
I didn't like Grace. The story was painful to endure. But the script was such magic and the actors were so excellent that I have to say it was an outstanding achievement as a film.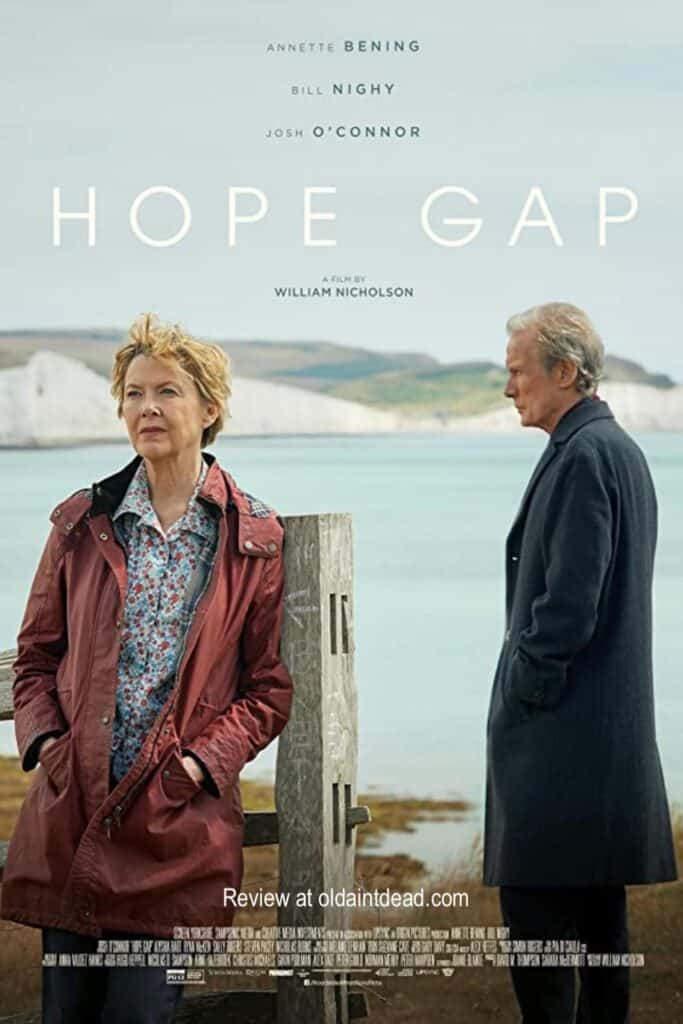 Here's the trailer.
What do you think? Will you give this film a look?