One More Time is a delightful Swedish film about a woman on her 40th birthday who finds herself reliving her 18th birthday again and again.
Many viewers compare One More Time to Groundhog Day, because it's well known. I found it much more like Before I Fall with its high school girl storyline.
Amelia (Tindra Källström at 18 and Hedda Stiernstedt as an adult) is turning 40. She works at a crappy job and leads a lonely life. When she's suddenly transported back to her 18th birthday in what seems to be an unbreakable repeating cycle, she examines her life.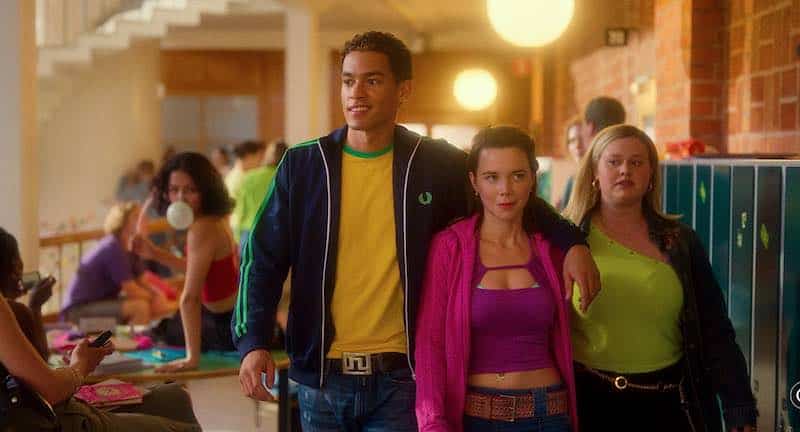 Amelia's boyfriend in high school was Max (Maxwell Cunningham). Her best friend was Moa (Elinor Silfversparre).
Everyone in the high school was mean to the butch-looking, guitar playing Fiona (Miriam Ingrid and Tove Edfeldt as an adult).
The situation with Fiona was interesting. Amelia and Fiona had the same birthday and had celebrated together as best friends through their entire childhoods. The way Amelia looked at Fiona suggested feelings a lot deeper than childhood friendship. Feelings Amelia hadn't dealt with.
As Amelia woke day after day still 18, she tried different ways to improve herself, her past, and her future. None of them worked until her 40 year old brain started to finally process what she felt for Fiona.
Some of the humor was silly. For example, Amelia got knocked into the time loop by literally being run over by a truck. The emerging truth about Amelia and Fiona was more subtle and discreet. Would it be enough to change the situation if Amelia ever got back to her 40 year old self?
I enjoyed the film. It isn't a masterpiece, but it is good. It's streaming on Netflix if you'd like to take a look.